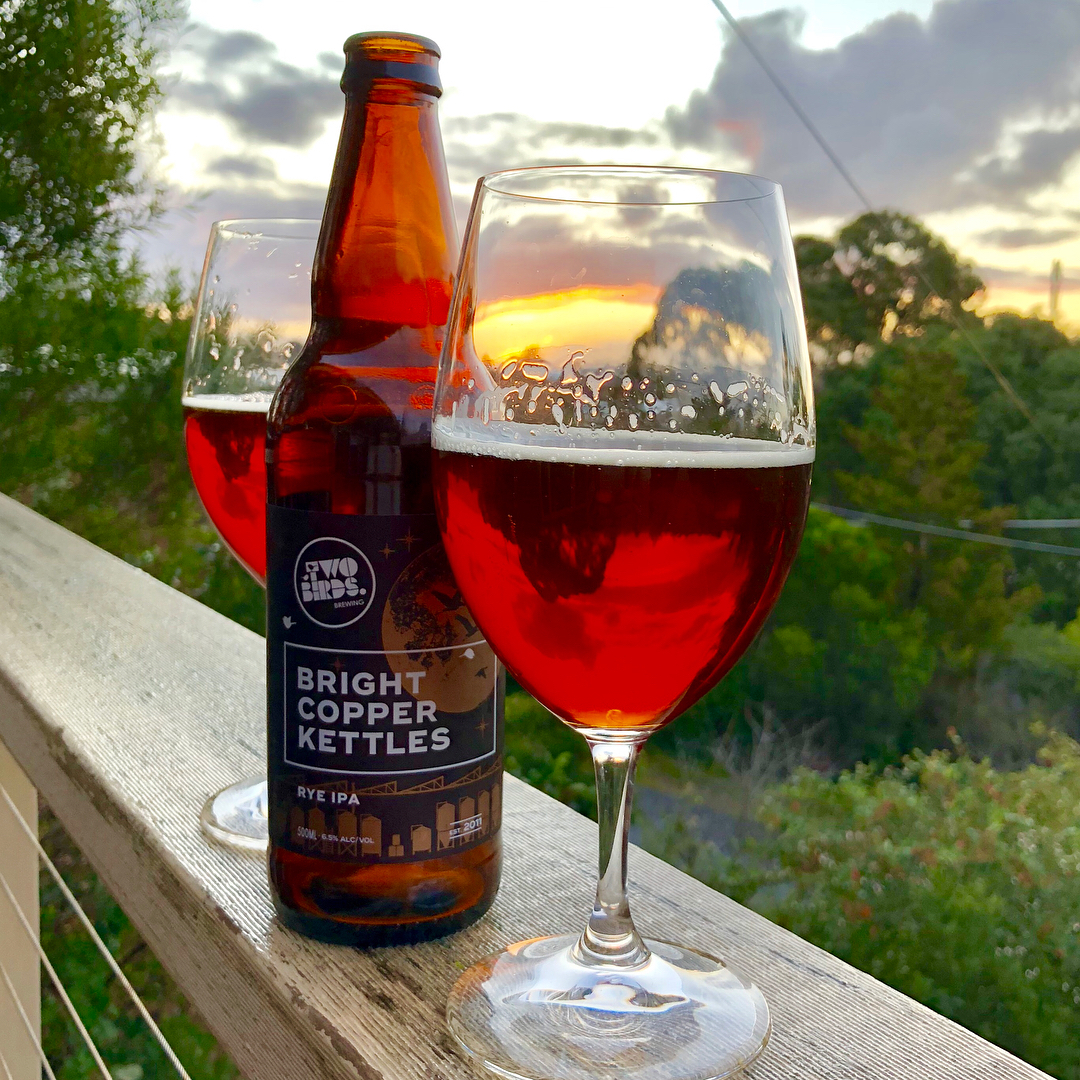 Available in store & online: http://bit.ly/2m4H3gZ
Beer description: Whether it's raindrops on roses or whiskers on kittens, for our seventh birthday we're celebrating all of our favourite things. Bright Copper Kettles is a Rye IPA created to mark the traditional seventh anniversary gift of copper. With a complex, caramel- driven malt base topped off by a spicy, apricot aroma from a combination of Slovenian and Australian hops, this limited release is the perfect birthday package tied up with string.
Upfront on the palate are malt driven flavours of toast, dark caramel, coco and gingerbread. The hop character then comes through with flavours of mandarin, grapefruit, spices and the same resinous pine as on the nose. This persists through a lingering bitterness.
Photo by: @visukivineslithers
---