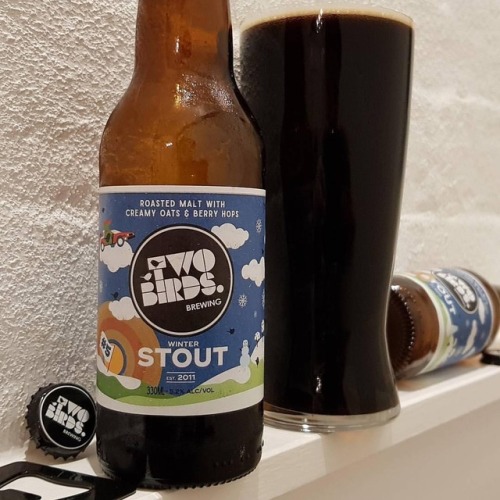 Photo by: @flysparge
Beer description: In 2017, the Two Birds added a 5th beer to the flock, but one that changes with each season. Enjoy 4 different beers designed by the Two Birds to make the most of what Mother Nature has to offer. Rain, hail or shine.
Dark and brooding, like chilly Winter nights, this Oatmeal Stout uses oats to create a creamy mouthfeel and warm you from the inside out. Delicately roasty with a subtle bitterness and dark berry hop notes.
Available in store & online: http://www.beercartel.com.au/two-birds-winter-stout/
---