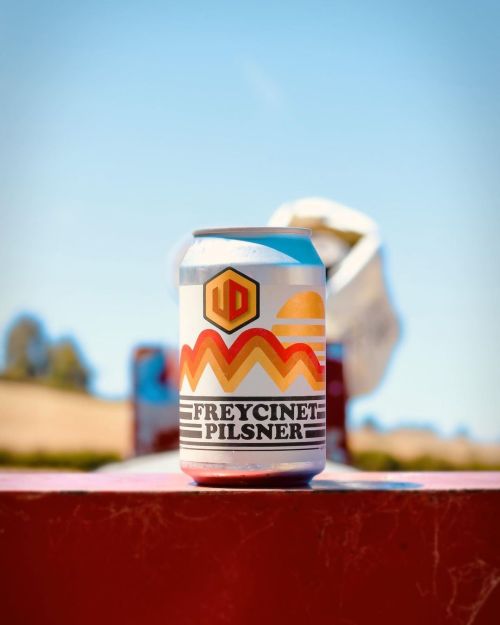 Available online & in store: https://bit.ly/3sHbkEB
Beer Description: When I first filled tanks with beer at Van Dieman Brewing almost 13 years ago, filling them with a Pilsner was about as far from what I could think of putting in them, not for lack of love, but exactly the opposite. I've continually grown to love, appreciate and respect this style so much I didn't think we could do the greats justice. Fast forward quite a few years and I wanted to test my ability to brew it – and offer something to the throng of 'just a lager drinker' types – with a hint of Van Dieman DNA. Not content with simply offering a purely stainless brewed Pilsner, in true Van Dieman style, we ferment this beer in oak barrels for primary fermentation to add depth and creaminess to the beer without overpowering the style's simplicity, before lovingly lagering it in stainless keeping true to style.
_Freycinet Pilsner _was designed with two things in mind; to be a refreshingly fun and excessively crushable Pilsner to be enjoyed at anytime. Golden straw in colour with a slight chill haze, this Pilsner delivers a classic and crisp aroma of fresh baguette and hints of harvested straw that quickly transitions into a well-manicured hop aroma. Restrained on bitterness with a lightly grainy and cracker-like malt profile with a slight earthiness from the wood, its hop character is complimentary without being brash or overwhelming as beers containing the moniker of "hoppy." Easy drinking while remaining a crisp, dry, and ultimately refreshing, _Freycinet Pilsner_ melds our love of classic Pilsner character, perfectly balanced alongside our Van Dieman take on one of the classic styles of beer.
Great Photo by: @van_dieman
---