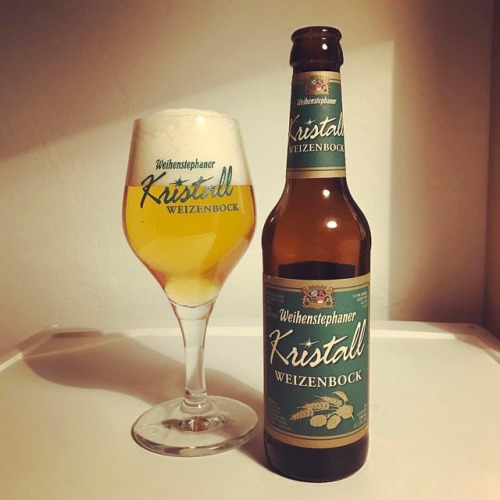 Photo by: @weiss.joh
Beer description: As the oldest brewery in the world, we are now aiming to focus more attention on our old recipes and rediscover these often exceptional beer types anew - just as we did with our 1516 Kellerbier. The sight of a historical label from the 1950s reminded us of a beer that has almost slipped into oblivion: Kristallweizenbock, still brewed at Weihenstephan all those decades ago, but sought in vain on today's beer market.
Our Weihenstephan master brewers set to work developing a new version of Kristallweizenbock, choosing premium hop varieties Saphir, Opal, Smaragd and Perle (Sapphire, Opal, Emerald and Pearl) to create its character. This combination resulted in the distinctive hoppy bouquet of our Kristallweizenbock, complemented by the subtle banana aroma of the yeast. Careful filtration preserves the beer's crystal-clear amber glow.
Available in store & online: http://www.beercartel.com.au/weihenstephaner-kristall-weizenbock/
---