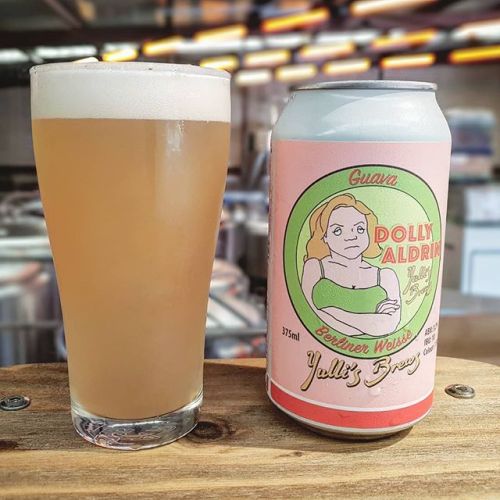 Available online & in store: http://bit.ly/2QBVkPh
Beer description: Dolly Aldrin Guava Berliner Weisse is our take on a traditional German sour wheat ale where low alcohol, tartness and fruit combine to create the ultimate sour quencher! The beer undergoes a 48 hour period of lacto-fermentation where all the souring takes place.
The wort is then fermented as normal and finally blended with fresh cold pressed Guava juice. The result is a deliciously fresh, light and dry ale, with some upfront tartness which is rounded out by the soft Guava favours.
Pairs well with a cheeky bowl of salted potato gems.
Photo by: @yullisbrew
---