Posted by Conor Sherry on 3rd Aug 2018
Over the past 5 years the number of craft breweries who call Sydney home has increased dramatically. Couple this with a small bar scene that has grown from nothing thanks to changes in liquor licensing laws and you've got a fabulous craft beer scene that is a joy for both locals and travellers alike.
We have partnered with Expedia.com.au as part of their campaign to uncover the best craft beer in Australia, Kegs of Glory, to bring you 10 great places to drink craft beer in Sydney, featuring 5 craft breweries/brew pubs and 5 bars.
Batch Brewing - Brewery
Batch have been a fantastic addition to Inner West suburb of Marrickville. Their specialty appears to be anything under the sun; from beers that taste like Cocoa Pops to strictly traditional German style Bocks. The brewery itself is a great place to drink, withfriendly staff serving good beer at reasonable prices.
For those inclined to pretend that they're not drinking primarily to get drunk, there are beer paddles on offer. The Ratebeer/Beer Advocate crowd and other members of the bearded classes love these things, but that does not mean you should. The beers here are too good to be appreciated from such measly glass sizes. Order a full flowing glass of beer, look whoever you're with in the eyes, talk to them, drink and be merry.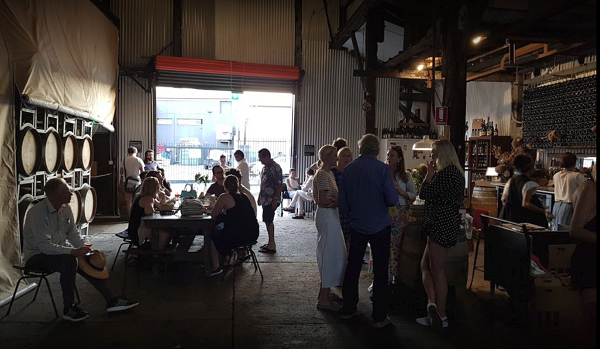 Wildflower - Brewery
It's difficult convincing some people that beer can have all the complexity of a great wine, so you probably shouldn't waste your breath. But if you must, then it is worth knowing the weakness of your greatest foe: bad wine snob meet Wildflower Brewing and Blending.
Owner Topher Boehm is the master blender/brewer at Wildflower in Marrickville where the focus is on Belgian style sour ales. Sour ales are one style of beer, the other being some oaked barley wines, that shares enough characteristics with wine that it can sometimes be mistaken for one.
There are all sorts of reasons for this, but mostly it is to do with the wild fermentation they undergo, which involves allowing whatever microflora that exists in the brewery to ferment the beer, rather than introducing a yeast strain specifically cultured for brewing that results in a predictable fermentation process and outcome.
This attracts, as in much wine making, certain bacteria and yeasts to produce different and often times unpredictable flavour imbalances in the beer. Because of this, the beers may have to be blended to acheive balance. For this reason the title of 'Master Blender' trumps 'Master Brewer' in respectability in Belgium, because in a way blending is the only part of the brewing process where the Master, so to speak, retains actual control; the rest of it has been sub-contracted to nature for fermentation.
Wildflower have maintained this tradition of blending and brewing and the outcome has been some very special beers that are almost as good as anything coming out of Belgium, or anywhere else for that matter. The bad wine-snob, who is incapable of looking at beer as anything beyond a 'commodity' or 'refreshment', will have their preconceptions about beer demolished at Wildflower. It's extreme, but any good teacher will tell you that this is the only way to make any outlaw pay attention in class.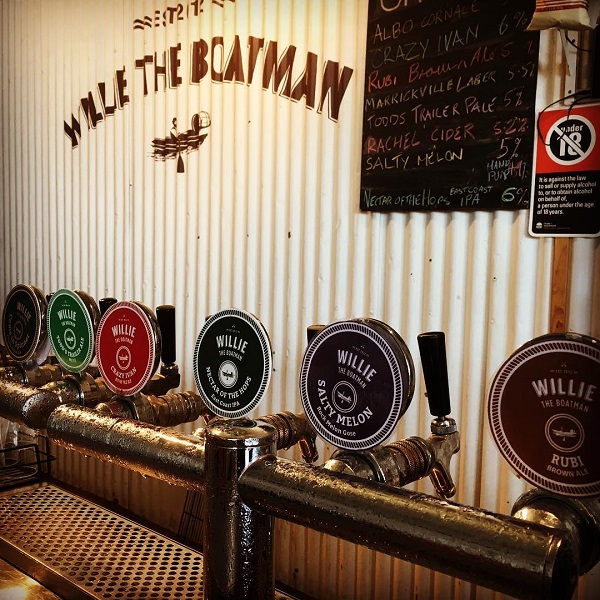 Willie the Boatman - Brewery
Ahh Marrickville, another warehouse, another brewery ... The suburb must be doing something right. Willie is the smallest on this list, but that's because it's really only a tasting room. Size doesn't matter though, since the beers on offer are great. Ever looked at a Corona and wondered how anybody could ever want to drink that corn water? Well, Willie brews a beer from corn that doesn't taste like a crypt. In fact, it's pretty good! Their oatmeal stout is amongst the best in Sydney and their brown ales are also well worth checking out. All their stuff can be bought for takeaway there. Staff are heaps friendly and it's always nice having a chat to the brewer behind the bar.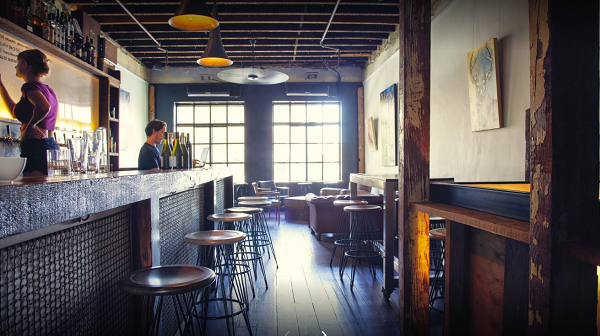 The Bitter Phew - Bar
This place is a dream for any beer or cider maniac. Since its opening in 2014 the team have taken great pains to get beers and ciders into the bar which are pretty much ungettable anywhere else.
The Bitter Phew was the first place in Sydney, as far as we are aware, to get Rodenbach Grand Cru on tap, the result of co-owner Aaron Edwards badgering the distributor for eight months, until one day, without any real warning, it just turned up in a delivery.
For a long time it was also the only place in Sydney that you could find the remaining bottles of the now legendary Billy B's Apple Beer from Tony Thorogood's farm in Clare Valley South Australia. Whilst there are many still mourning the cruel disappearance of this drink – many who still sit at the bar shaking their heads, muttering 'what's the point of it all' into an empty glass – the rest of us have moved on to all the other extraordinary stuff on offer: twelve clean taps pouring an always impressive selection of local and international beers.
The bottle list is also formidable, even by European and American standards, with what must amount to about 100 beers on offer. Anyone keen for something extra special should keep an eye on their Facebook page where they advertise their monthly tastings of hard-to-find beers, amongst other things.
The bar also lacks the banal artifice of most small bars in the city, where the entire bar appears to exist in the service of a 'cool' theme dreamt up by some marketing reptile, like 'buttons', 'hats' or 'haircuts'. There's none of that here, just a beautiful space with very comfortable seating, where the theme is great beer in the service of a good time.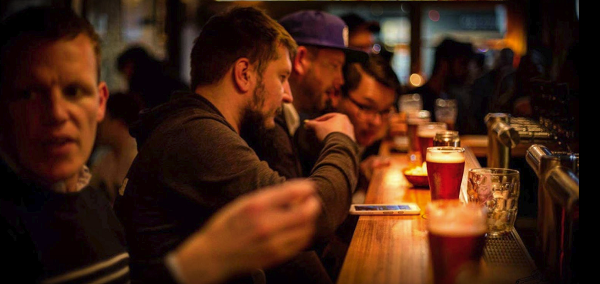 The Noble Hops - Bar
The Noble Hops is like the Bitter Phew of Redfern; conversely, The Bitter Phew is like The Noble Hops of Darlinghurst.
They are bars of the same spirit, both providing craft beer to a suburb in dire need of it and doing so in a venue that feels comfortable and unpretentious, even whilst boasting a selection of beers fine enough to make a teetotaller weep with pride and admiration.
Their taps are clean, the bottle selection is great and the service is top notch. Food can be ordered in from any number of takeaways in the area. Ten taps rotate local and international beers, many of them absolute treats you see nowhere else in the city, so now we have ten reasons to go drink in Redfern and ten reasons to never go drinking anywhere else.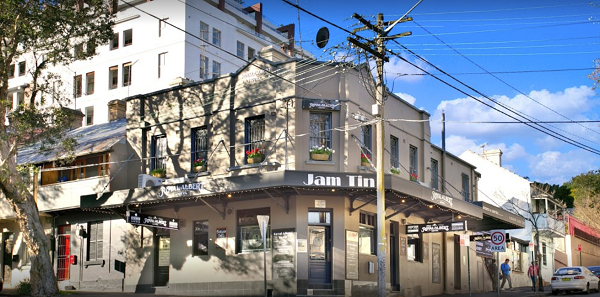 Royal Albert Hotel - Bar
It's a bloody pub with dumplings, cheeseburgers, hotdogs and craft beer. What else do you really need to know before you stop reading and start running there as if your life depends on it?
The Royal Albert is fantastic and has been the watering hole of many beer lovers for a long time. Don't be fooled by the awesome drinks on offer, the place is still a pub, only it just isn't heaps crusty.
The guys running it know what they're doing and the staff behind the bar are always heaps friendly and attentive. If you like the craft beer usually on offer at a nice bar with nice people, but still need the atmosphere of a pub – where the drink sodden bar flies shout highly recycled and plagiarised opinions at each other – then I'll see you in the Albert for argument over a beer very soon.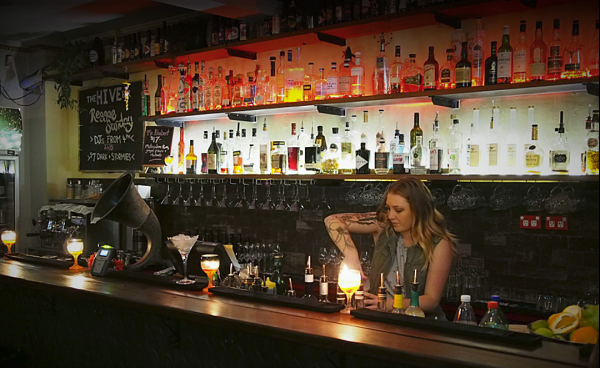 Hive Bar - Bar
Is Hive Bar in Erskineville the best place to go drinking in Sydney? Yes it is, we've proved it in tests. Over many, many years we've conducted scientific trials to prove our hypothesis. We've run these trials blind, double blind, and, once or twice, triple and quadruple blind.
So there should be nobody who can question the scientific rigour and intellectual scrupulousness with which we have been able to arrive at our conclusion: Hive Bar is the best place to go drinking in Sydney ... admittedly, all of this is absolute drivel, but Hive Bar does hold a very dear place in our hearts, as well as in the hearts of many others.
So what's on offer there? Well, quite a lot. Four taps and two fridges of craft beer and a line up of carefully chosen wines, whisky, gin and other spirits. The cocktails are also on point, if that's your thing. The food is excellent. Five dollar cheeseburgers? You can't go wrong, but there's something on the menu for anyone and it's all delicious.
Most nights they have a local record hoarder playing their favourite tunes. Yes, that's right, there are no digital decks to be found here, only records played by real DJs who are more than happy to shoot the breeze with you about the music they're playing. Get involved.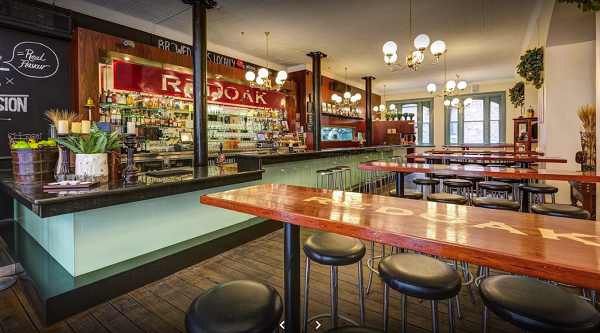 Redoak Boutique Beer Café - Brewery
Brewer and co-founder of Redoak, David Hollyoak, has been called the Willy Wonka of Australian beer. The comparison is undoubtedly well-meaning, but surely anyone would much rather a golden ticket to visit David's brewery than to the factory of a homocidal candyman who drowns children in pools of chocolate?!
All that aside, it's no overstatement to say that David has brewed some of the best beers in the country and was one of the first to start brewing some of the more exotic styles, like sours and eisbocks, which we are now starting to see brewed more often in Australia.
Walk into Redoak on any given day and you're going to drink some excellent beer with a nice classical balance of flavours. But then there are days when the beers are just next level amazing, and you'll probably find it hard to drink other breweries' attempts at those same styles without grimacing. The food there is also great and there is a huge emphasis on beer and food matching, something which they've been doing longer than anyone.
Try one of their beer classes, which is a five course meal with matching beers, run by either David or his sister Janet who take you through the experience. You won't regret it.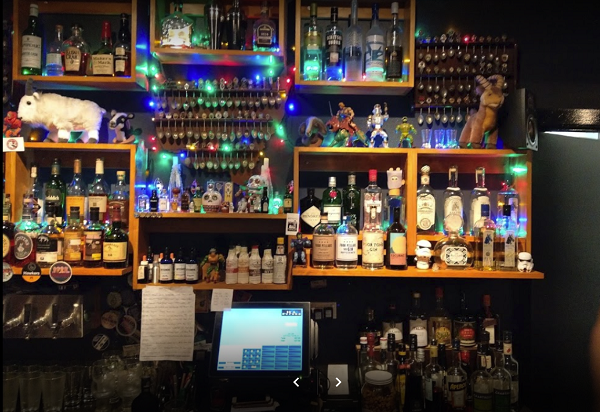 The S.G. (Spooning Goats) - Bar
Walking into Spooning Goats is like walking into the bedroom of a Star Wars crazed teenager from the '90s, except this bedroom has four rotating taps and a fridge full of local craft brews, shelves loaded with craft spirits, and it doesn't smell like a zoo that's been heavily fumigated with Lynx Africa.
There's also a pie maker ... and yes, the pies are home-made, delicious and so are the chutneys that accompany them.
Sometimes the place actually looks a bit like a '90s household that hasn't fully re-decorated since the '80s. Quirky glassware abounds and the atmosphere is cultivated further by the music of Sonic Youth, My Bloody Valentine, Pavement and The Smashing Pumpkins, amongst other '90s radio staples.
But why Spooning Goats? Well, the bar does have on display a collection of funny old spoons inherited by the owner from his grandmother and there are some inanimate goats hanging about the place; beyond that you'll just have to ask the bar staff for the back-story. Whatever you do though, don't mention to the NSW Liquor Authority that anybody is promoting the bar under that nonsensical appelation, because they've been denying owner Jason Newton the right to have his bar registered as such since he opened.
Why they allow places to be named 'The Bearded Tit', 'Stuffed Beaver' or 'Lick-Her Here', but not the decidely innocent 'Spooning Goats', is beyond the speculative powers of any mere human. The creepy Lovecraftian gods at the Liquor Authority in Haymarket work in mysterious ways and justify their decisions to no one.
And no doubt their Word will remain unchallengable until a large number of blood sacrifices are made in their honour, or until they finally retire to that parallel universe they have been dreaming of all their lives - that cold, unpopulated place where fun, irony and humour have never existed, where nothing will ever exist in the darkness except themselves and a persistent hum in the background to remind the mad gods that their refrigerators are still running.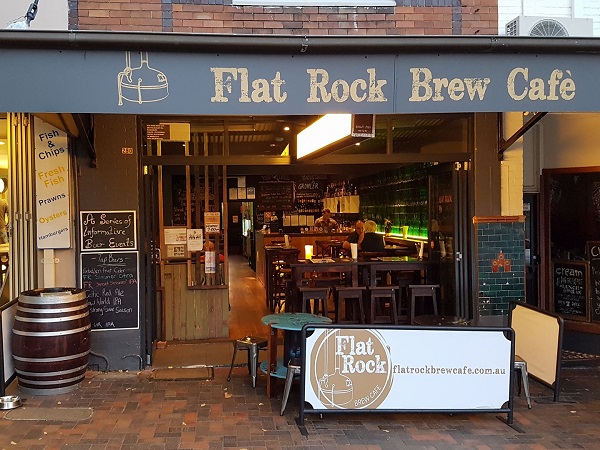 Flat Rock Brew Café - Brewery
Who knew the North Shore could ever be hiding a place so incredible as Flat Rock? We're no longer talking microbrewery here. This place is so small it's a nanobrewery. Flat Rock is tucked away on the Naremburn end of Willoughby Road and produces some of the best beers in Sydney and some of the best beers in Australia.
Everything brewer/owner Karl has produced has been fantastic, from his staple English cask conditioned bitter to berliner weisses, saisons and whisky barrel conditioned imperial stouts. Not many have impressed with their beers as much as this guy in the last few years. Downstairs there are even barrels that have been conditioning, for something like two years now, lambic style sour beers ... see you there when those get cracked!
In the meantime, you'll just have to content yourself with what's on tap, some of it his own and some of it from other local breweries. The bottle list is excellent with beers of all styles on offer from Europe and America as well as Australia. You now have no excuse to not visit the North Shore.
---