1. Two Birds Double Taco - 7%, Imperial/Double IPA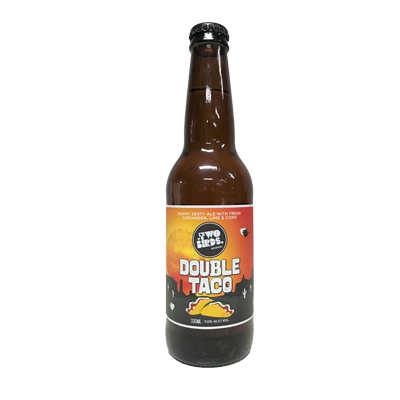 Two Birds Taco is a Two Birds mainstay that head brewer Jayne Lewis created to replicate the fresh flavours of her favourite Mexican food, tacos. The inspiration came as she was flying at 30,000 feet from San Diego to Portland.

The original Taco is a hoppy ale, brewed with the addition of corn, coriander leaf and fresh lime peel - producing a beer like no other, that is fresh, fruity and zesty.

For our first exclusive beer of the Beer Advent Calendar we sat down with Two Birds to work out what to create.

As it's almost impossible to only eat one taco, we felt it was time to double down and deliver Double Taco!

Double Taco has been amped up, and now features more corn, coriander and lime than ever before, now it's una gran fiesta!

Buy Now
2. Hawkers Aquavit Barrel-Aged Peach Wheatwine 2018 - 12.8%, Barley Wine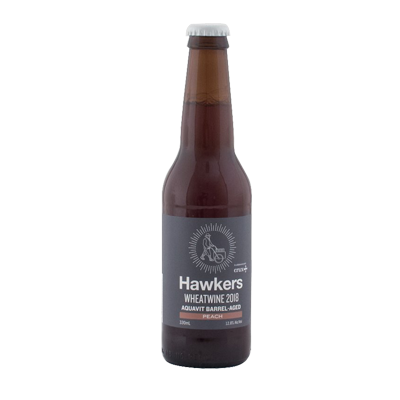 Take a Wheatwine, age it in Aquavit barrels, then add peach. Big, fruity, and rich, this beer was brewed in collaboration with CRUX Fermentation Project.
3. Wild Beer Co Sleeping Limes, 4.6%, Lager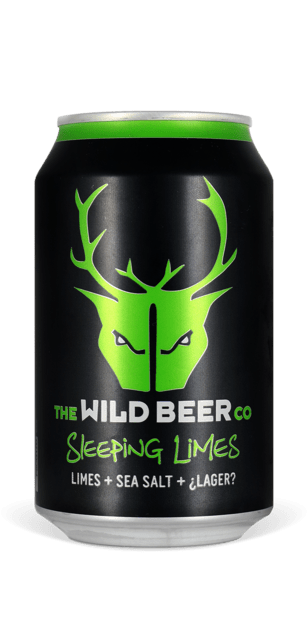 Summer is here and Sleeping Limes has got you covered! We have traversed the globe to Mexico where we celebrate Brett's love of South American food and the citrus zing of the mighty lime.
4. Ekim El Dorado IPA - 6%, IPA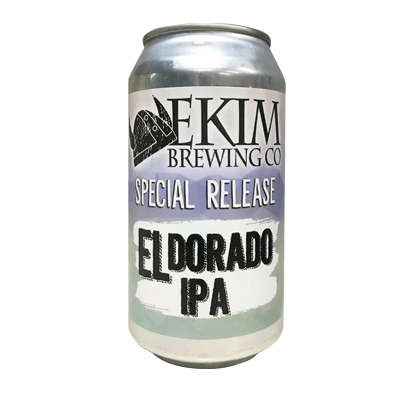 An American West-Coast IPA brewed with a boatload of late-addition El Dorado hops!
5. Kereru For Great Justice: Wood-Fired Toasted Coconut Porter -4.5%, Porter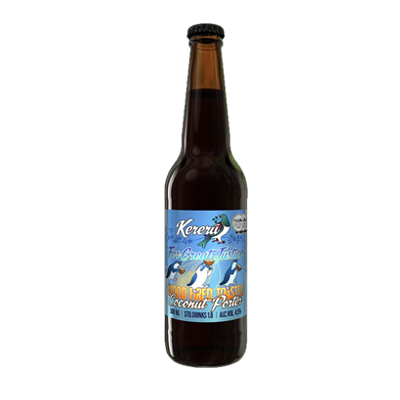 This smooth and flavoursome brown porter is our signature beer. Made with all NZ malt and hops. Biscuit, brown, and chocolate malts meld with freshly toasted coconut to greet the senses. Serve cool but not chilled to allow the coconut to shine through.
6. Garage Project Hippity Dippity - 7.4%, IPA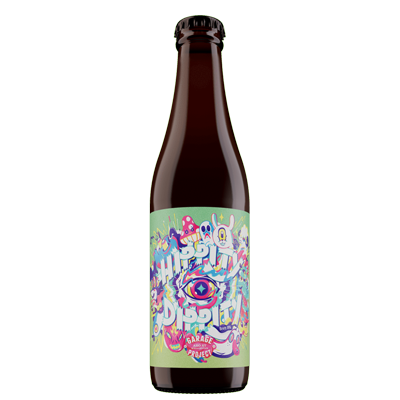 Some friends come with a little extra. Hippity Dippity hoppy IPA, fermented with a very special strain of Brettanomyces captured and cultured by a like-minded friend and generously shared with us. Its unique mango and tropical fruit forward flavour marries perfectly with Amarillo, Citra and Galaxy hops to create an IPA with a startling fruit cocktail punch. Here's to friends with benefits.
7. Deep Creek Misty Miyagi Hazy IPA - 6.5%, IPA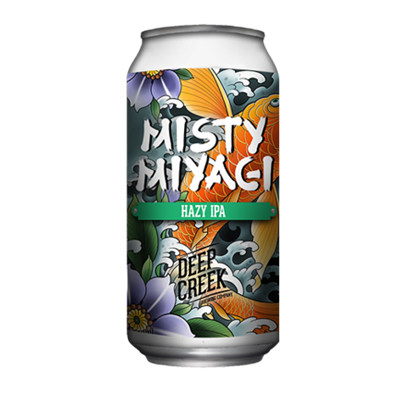 Our new Haiku hazy range of beers. Misty Miyagi is our summer Haiku. Tropical Fruit Flavours with Passionfruit, Mango, citrus and lychee.
8. Schneider Aventinus Weizen-Eisbock - 12%, Eisbock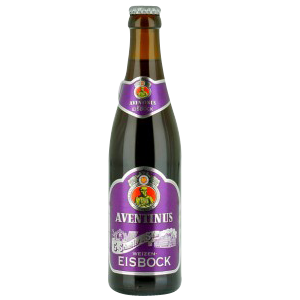 Aventinus, the Wheat Doppelbock of Bavaria, has always been known to be the most intense and complex wheat beer in the world. This was the case for the past sixty years, but not anymore...
Up until the 1940's, Aventinus was shipped all over Bavaria in containers lacking temperature control. Consequently, the precious drink partially froze during transportation. Unaware that the brew was concentrated by the separation of water from the liquid. People were baffled by this unique version of Aventinus. By chance, the first Aventinus Eisbock was created.
Well aware of this story, Hans Peter Drexler, brewmaster of the Schneider brewery, decided to recreate this classic "mistake" in a modern controlled facility. Thus, the Aventinus Eisbock is reborn sixty years later ... Prost!
Rated 99 out of 100 on Ratebeer.com
9. Rodenbach Grand Cru - 7%, Sour/Wild Ale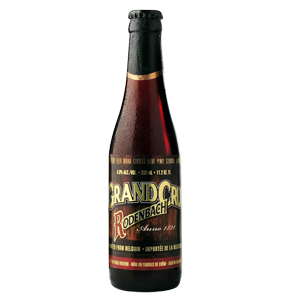 Bottle filtered, Rodenbach Grand Cru is a blend of 1/3 young beer and 2/3 of beer aged 2 years in large oak vats. The more important proportion of oak matured beer contributes to its fruity taste, complexity and intensity. The finish is worth of a great wine.
10. Big Shed Astra XPA - 4.9%, American Pale Ale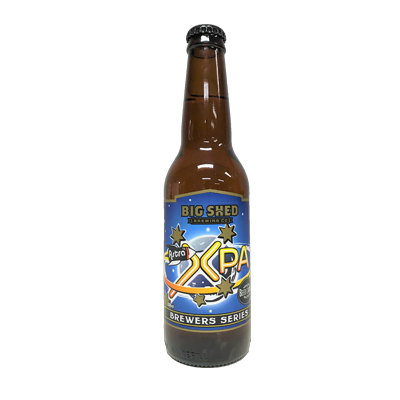 This Extra Pale Ale comes to you from Beer Cartel together with Big Shed to showcase Ellerslie's New World tropical delight, Astra.
Astra: Flavour profile of Green Melon, White Peaches, White Wine and a light grassiness, grapefruit and honey, the hop balances out nicely between a sweetness with a little bit of a bite.
11. 8 Wired The Big Smoke - 6.2%, Porter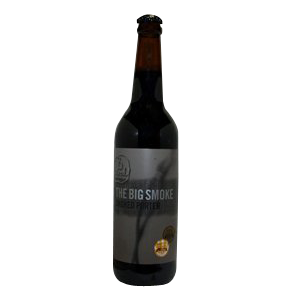 Now what is this? A smoked beer?? It really isn't as crazy as it sounds. 250 years ago virtually all beers were smoked (it's true, Google it!), but with the dawning of the industrial revolution most of the smoke lifted. However, in the German town of Bamberg the flame has quite literally been kept alive and to this day the town's brewers produce world renowned beers brewed with their own special rauchmalz (beechwood smoked malt).
We've taken our best porter recipe and added a good measure of that same Bamberg Rauchmalz. The smoke mingles beautifully with the rich, dark roasted chocolate flavours of the porter without being overpowering. Although it pairs extremely well with smoked seafood, barbeques, strong cheeses and hearty stews, its food friendliness isn't limited to savouries; chocolate and caramel based deserts are great companions too! Trust us; it really isn't as crazy as it sounds.
Awards
Best In Class Medal Flavoured & Aged Styles - Brewers Guild of New Zealand Awards 2011
Gold Medal Flavoured & Aged Styles - Brewers Guild of New Zealand Awards 2011
12. Boatrocker Sultana of Saison - 6.4%, Barrel Fermented Saison
Sultana of Saison is our Saison du Bateau fermented in fortified riesling barrels for seven days prior to being bottle conditioned. Beautiful vinous aromas and delicious fruity
notes complement the classic ester profile.
Unfiltered and bottle conditioned. Serve cool not cold.
13. New Belgium Honey Orange Tripel - 10%, Tripel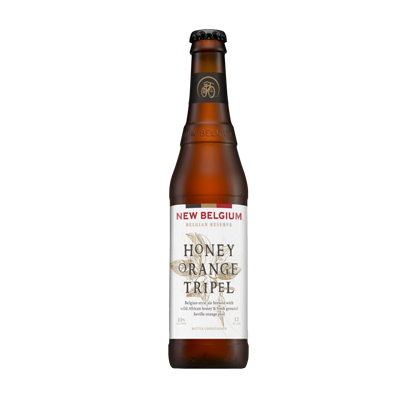 For this recipe, our brewers drew inspiration from Belgian Golden Strong Ale, a style we love. We sought out the very best ingredients, sourcing wild honey from the African Bronze Honey Company, a member of the Fair Trade Federation and a certified B-Corp. The Seville orange peel is freshly ground 24 hours prior to the day we brew by the Old Town Spice Shop, less than one mile from our Fort Collins, Colorado brewery. In the end, we created a big, sweet and citrusy Belgian-style Tripel with thoughtfully sourced ingredients.
Rated 92 out of 100 on Ratebeer.com
14. Temple American Sour - 4.7%, Sour Ale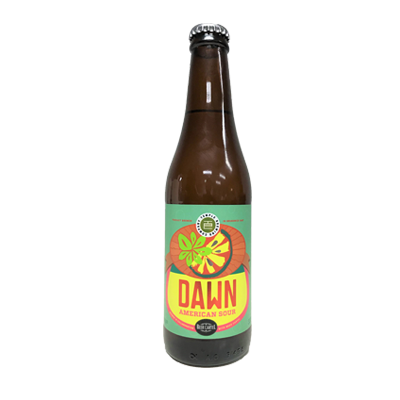 This American Sour has been kettle soured and is bursting with zesty aromas and flavours. Showcasing a juicy fruit mouthfeel with a balanced tart finish, it is the perfect refresher on a warm summers day. It offers the richness of spring and the bounty of summer.
Brewed in collaboration with Beer Cartel, Australians leading independent craft beer store.
15. New England Barrel Aged Old Ale - 11%, Old Ale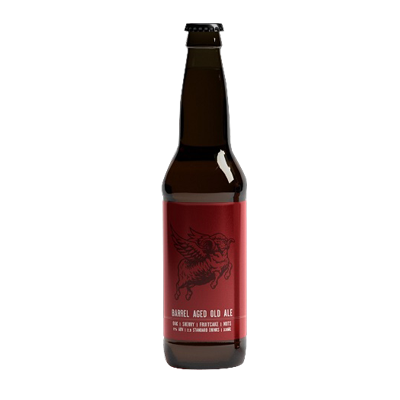 After being aged in oak barrels for a year this Old Ale's copper body is a balance of oak, nuts, prunes, sherry and fruitcake. A touch of warming alcohol will let this beer mellow into the future. Some beer styles take time.
16. Bridge Road Mayday Hills Strawberry Jam - 5.9%, Sour Ale
This Brett fermented Ale combines the delicious sweet flavours of strawberry jam and sourness of Lactobacillus in one delicious sweet and sour combination.
This beer has been made by first brewing a light but full bodied farmhouse ale and fermenting it in our American Oak Foeder. After Primary fermentation it was then transferred to stainless with 100kg of Strawberry jam from local jam producer Jim Jams.
Goes great with spicy dishes; Thai, Mexican & Indian.
17. Stone Bourbon Barrel-Aged Arrogant Bastard - 7.9%, American Strong Ale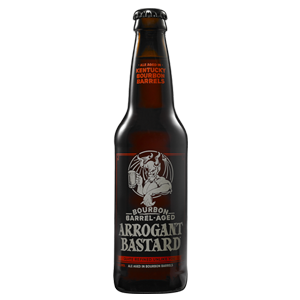 I awake from a slumber that's been anything but peaceful. I don't take kindly to idling and I am anything but neutral. Life has nothing to do with killing time, and the knowledge that months have passed since the onset of my sequestering in this pitch-black oaken tomb (albeit a barrel flush with brilliant aromas of vanilla and char) does not sit well. But then comes a tingle followed by rejuvenating warmth, signs that something is different…something has changed…and for the better.
I feel stronger yet somehow more nimble and refined. I feel even more self-assured, and my vision for what is good and right, honest and true, is as laser-sharp as the brawny, bawdy, liquid Arrogance that shall further advance my battle against all things mediocre and geared toward the lowest common denominator. I have been born anew and, in the process, anointed with vibrant, inspiring, previously unexperienced character, all while maintaining everything I am and have always been—bold, bullish, unadulterated, and yes, Arrogant.
Are you Worthy of quaffing a beverage of this intensity, irreverence and quality craftsmanship? Not likely, but for those who "get it," I know my time in this bourbon barrel has not been wasted. Cheers to you, enlightened imbiber.
Rated 97 out of 100 on Ratebeer.com
18. Mornington New World Lager - 4.7%, Lager
Unlike regular lagers, this hoped up version of the style delivers bold tropical aromas and flavours of passionfruit and citrus with a clean, crisp, fresh finish. The perfect summertime refreshment.
Brewed in collaboration with Beer Cartel, Australia's leading independent craft beer store.
19. De Molen Spanning & Sensatie Imperial Stout - 9.8%, Imperial/Double Stout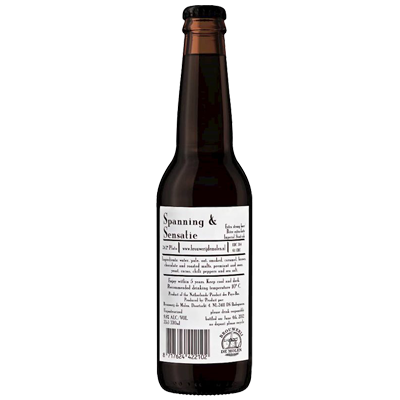 Spanning & Sensatie was intended to thrill your taste buds. We tried to achieve this by adding cacao, chili peppers and salt to an already powerful Imperial Stout. Have fun!
Flavour indication: cacao, chocolate, chili, salt.
Translates as Excitement & Sensation or in meaning Thrills & Spills.
Rated 98 out of 100 on Ratebeer.com
20. Yeastie Boys Gunnamatta - 6.5%, IPA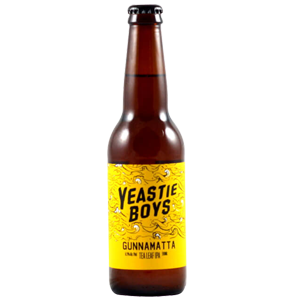 A new world India Pale Ale with subtle grapefruit and lemon hop flavours intermingling amongst the explosive bergamot orange and leafy aromatics of the 'Earl Grey Blue Flower' English tea.
Inspired by the instrumental surf rock opening track of Paul Kelly's 2004 album 'Ways and Means'. as Paul Kelly says himself: "Deeper water, leading me on..."
People's Choice Winner at Great Australasian Beer SpecTAPular 2012.
21. Founders KBS (Kentucky Breakfast Stout) - 12.3%, Imperial/Double Stout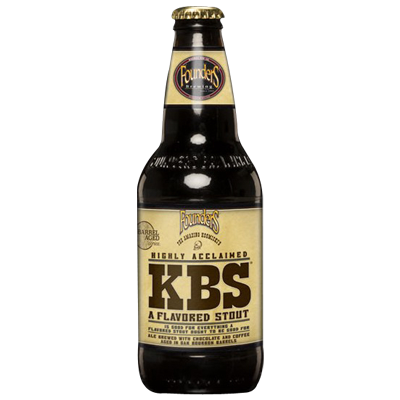 hat we've got here is an imperial stout brewed with a massive amount of coffee and chocolates, then cave-aged in oak bourbon barrels for an entire year to make sure wonderful bourbon undertones come through in the finish. Makes your taste buds squeal with delight. We recommend decanting at room temperature and best enjoyed in a brandy snifter.
Rated 100 out of 100 on Ratebeer.com
22. St Bernardus Abt 12 - 10.5%, Abt/Quadrupel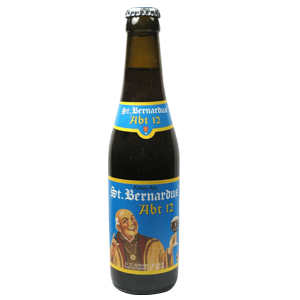 The absolute top quality in the hierarchy of the St. Bernardus beers. It is also the beer with the highest alcohol content (10.50 %). A dark ivory coloured beer with a high fermentation. The show piece of the brewery. Thanks to its soft and unconditionally genuine aroma, the beer can be smoothly tasted. The Abt has a very fruity flavour.
23. Saison Dupont - 6.5%, Saison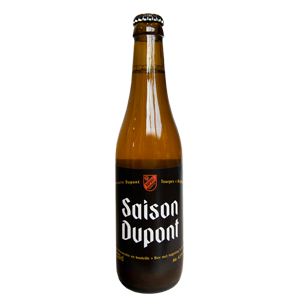 Saison Dupont is a classic Belgian farmhouse ale. This is a beautifully balanced, complex beer that has a refreshing fruitiness and long, dry finish. It is bottled unfiltered so it may be cloudy or have a slight sediment but this is normal and perfectly natural.
24. Blackman's Angry Reg Double IPA - 8.8%, Imperial/Double IPA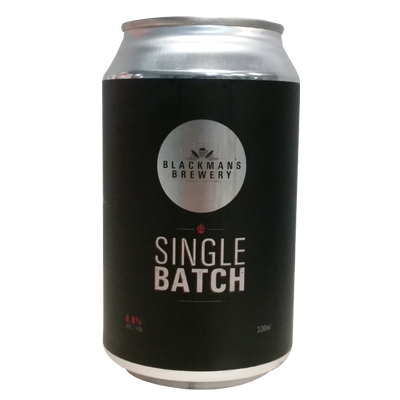 Blackman's have taken their Reginald IPA and sent it to the next level. Big, in your face and a little bit angry. Reginald was the brewer's grandfather and was once taken to court by his own mother for throwing dinner at the wall!
25. Stomping Ground Wassail Ale - 7.5%, Christmas Ale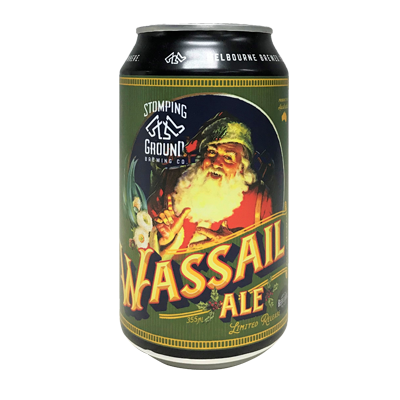 Wassail! An ancient yuletide toast to the health of revellers in the festive season. Our Wassail Ale is inspired by traditional European Winter Ales - with an Australian summer twist.
Perfect for drinking - just like Santa - when the job of delivering presents is done. It is best enjoyed with your feet up and paired with a Christmas ham or BBQ.
Merry Christmas.
---