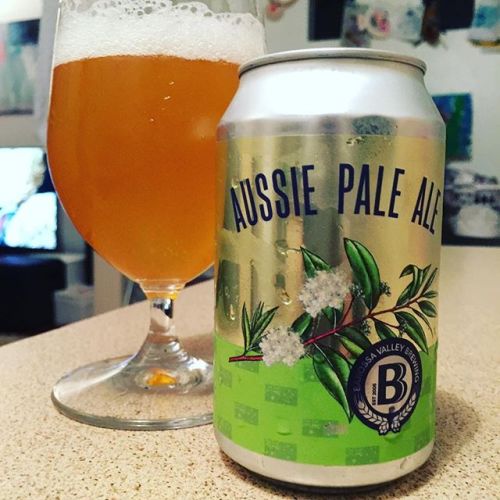 Available in store & online: http://bit.ly/2KiG5YD
Beer description: This beer could be the most thirst quenching beer in this broad brown land. This take on a Pale Ale was designed by our hard working brewers as they toiled in a warm brewery over a long hot Aussie Summer.
An addition of Lemon Myrtle, picked from the Adelaide Hills, gives this beer a bit of refreshing bush aromatics. That addition is complemented with local Aussie Galaxy Hops which results in a welcome citrus crispness.
Acidulated malt is used to add a subtle thirst quenching tartness. The result is an easy drinking session ale full of character with the ability to quash any thirst.
Photo by: @dailybrewz — view on Instagram http://bit.ly/2IF0wSr
---