Posted by Richard Kelsey on 19th Jul 2018
We're very excited to announce that we have taken out Online Retailer of the Year at the 2018 Beer & Brewer craft beer awards. Woot woot!
Ever since we started Beer Cartel back in 2009 we had one mission - to provide consumers like yourself with the most amazing beers from Australia and overseas, and to be able to take you on a journey into the wonderful world of craft beer.
Awards like this are incredibly exciting for our team and our supporters - it makes us feel like we are staying true to our mission, providing you with great beer and brilliant service.
Thanks for making it real!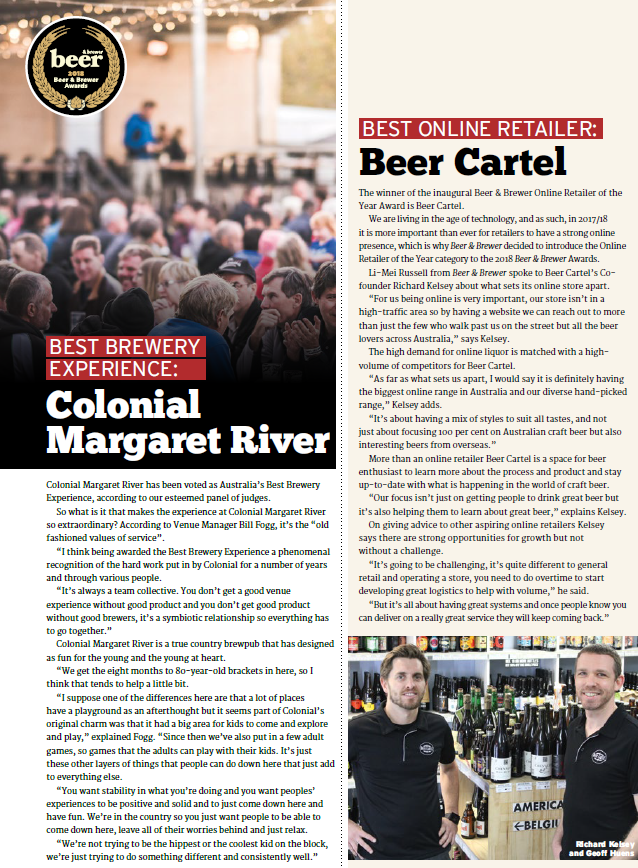 ---