Love craft beer or know someone that does?
Looking for a regular delivery of the best possible beers around, including limited releases and new beers that are hard to get?
If you said yes then you've come to the right place!
At Beer Cartel we do everything we can to bring fellow craft beer drinkers like you the best possible beer subscription service. With over 10 years experience running Australia's longest operating and #1 voted monthly beer subscription we think we've learnt a thing or two about sending awesome beer to craft beer lovers like yourself!
From humble beginnings out of a Kennard's Self Storage shed in 2009 we've now dispatched over 30,000 subscription packs to over 5,000 thirsty members, we've managed to pick up a few awards along the way!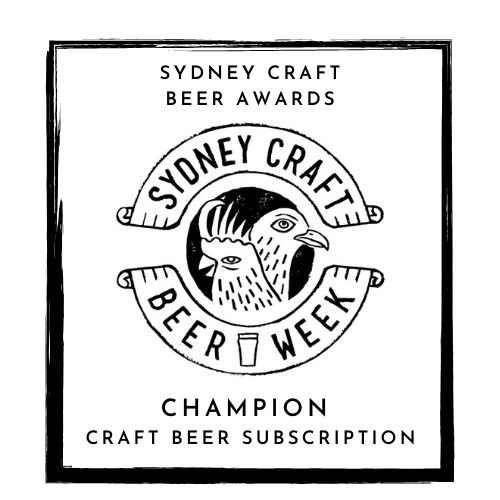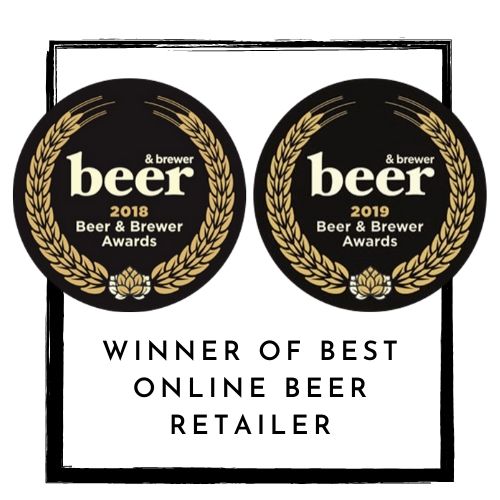 But before we dive into our top 3 beer subscriptions here are 10 reasons we think you (or the lucky recipient) will love a Beer Cartel monthly beer subscription.
1. Variety
Each pack has all different beers, we don't send out multiples of the same beer so you are guaranteed the packs are an awesome sampling pack of different beers from different breweries across a range of different styles
2. Fresh Beer
We have a very strong focus on beer quality and freshness. We understand that depending on the style of beer each will have optimal windows in which to be enjoyed in. So along side selecting beers from the best breweries and a mix of styles we have freshness as one of the key selection criteria.
3. Beers Never Repeated
In over 10 years of operating our beer subscription we've never repeated a beer!
Amazing right?
Some of our members have been with us for years and have always experienced new beers every single month.
We've featured over 500 different beers over the years and that number continues to climb.
4. Awesome Gift
This is truly the gift that keeps on giving. With various subscription lengths and a simple pay pay by the month you'll be treating yourself or the lucky recipient to months of excitement. We guarantee this is one gift you will not need to keep the receipt for!
5. Guaranteed to Discover New Beers
Our subscription packs feature new beer releases and/or limited releases in every single pack so you're sure to discover new beers with every subscription pack.
6. Value For Money
With so many members were able to pass on value in both financial saving and access to a range of beers only we can secure for our members by leveraging the relationships we have with breweries and beer importers.
7. Convenience
Delivered to your door or place of work every month. You'll be hanging out for your monthly deliveries.
8. Confidence
All our staff are Cicerone Beer Server Certified or currently sitting for their Cicerone qualifications. This means you truly have beer experts hand selecting beers for you each and every month. Combine that with over 40 years of industry experience and you can rest assured you'll be receiving the best possible packs each month.
9. Easy Ordering & Delivery
With our online store you can have your order placed in minutes, and with pay by the month options and various subscription we cater for all budgets. We also keep you updated each step of the way with tracking details sent for each monthly pack so you know when to expect your next little box of goodness.
10. Tasting Notes
Each subscription pack has information for each of the beers with digital tasting notes along side access to our latest podcast episodes.

So now for the best 3 monthly beer subscriptions packs - we've literally got something for everyone regardless of where they are on their beer tasting journey.


What's included?
Each month this pack features 6 different beers, 3 of our favourites from breweries core range of beers along side 3 limited release / new beer releases.

Who's it for?
This is our most popular gifting beer subscription so if you are after a great beer gift that keeps on giving then this is the pack for you. While it is designed for craft beer drinkers who are starting to discover craft beers it's still a pack that will be well appreciated by all levels of beer drinkers.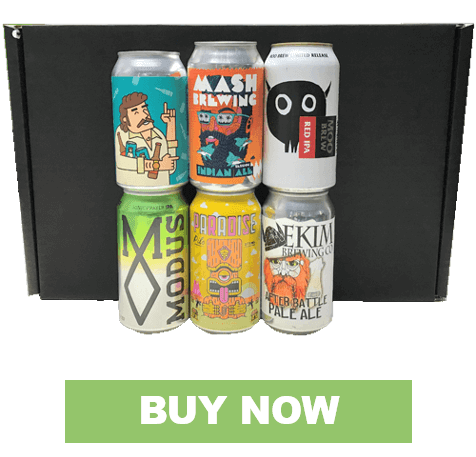 What's included?
Each month this pack features 12 different beers, 6 of our favourites from breweries core range of beers along side 6 limited release / new beer releases.
Who's it for?
Also a great gifting pack this pack has been designed for the craft beer enthusiast who has been on their craft beer journey for a little while.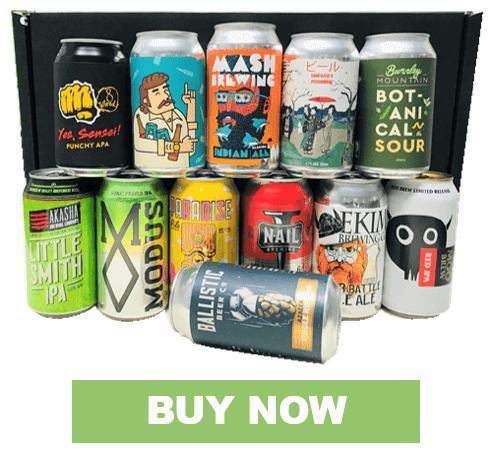 What's included?
Each month this pack features 12 different beers all of which are limited releases or new beers to market. Think along the lines of double IPAs, barrel aged beers, sours and more.
Who's it for?
This is hands down the ultimate craft beer subscription for the craft beer expert. With all never before seen beers it's a mouth watering experience perfect for the more experienced craft beer drinker.
What Our Customers Have To Say
Of course we are biased towards our own beer subscription packs so here's what some of our members have said in their reviews.
★★★★★
Excellent!
"This is the perfect gift for the man who has everything. I've purchased this as a gift on 3 occasions now and each time it has been received with absolute delight. It makes my shopping easy and satisfying. I just love to see the joy on their faces when they realise what they've got." - Robyn E.
★★★★★
Very Good
"I gave the subscription to my boyfriend as a birthday present last month. We have received 1 shipment so far. My boyfriend really liked the beer that has been sent so far and it was a good variety. It is a great present as it keeps on giving for the next 6 months." - Morgan G.
★★★★★
Love It!
"I love coming home to a surprise package left in my garage, reading the tasting notes as the beer is chilled, then enjoying them with my mate down the road. Love it!!" - Dan
★★★★★
Absolutely Excellent
"Just renewed for 2nd 6 month subscription. What better way to enjoy brilliant craft beers from Australia and around the world. Even better someone else does the hard work and I sit back and enjoy. Great that there is also a focus on supporting Australian based craft brewers." - Adrian
★★★★★
Radness
"Great stuff. This makes the beginning of the month so much more exciting. Love the fact that there are no repeats and the range in beer style is only restricted by what Beer Cartel have on offer. Which in my opinion is just about endless!" - Rebecca F.
★★★★★
Convenience & Variety
"This is a great idea for those that hate to make decisions. The variety in beer that is delivered is amazing, with varieties being the more lessor known products of the world, including Australia, that you wouldn't normally have purchased yourself." - Amy W.
Got more questions about our beer subscription? Simply click here to visit our FAQ page.
---