Hops play a key role in the creation of a beer; they provide aroma, flavour and bitterness. Usually a range of different hops are employed, with each hop chosen for its specific properties. For instance some hops provide better aroma qualities than they do flavour, while for others the hop contributes great flavours but does little in the aroma stakes.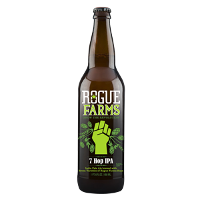 The number of hops used in a beer can vary significantly. Rogue has a 4, 6, 7 & 8 Hop IPA, while Mikkeller has previously brewed a 20 Hop IPA! The standard for most beers however is about 2-3 different hops per brew.
Single hop beers are an interesting newish trend which are in contrast to the standard practice of using multiple hops in a brew. Instead of using a range of different hops, one single hop is used throughout the various stages of the brewing process, providing the aroma, flavour and bitterness to the beer. Single hop beers are great because they really allow a brewer to showcase the hop being profiled, while also educating the drinker on the hops' various characteristics, and how it impacts the flavour and aromatic qualities of the beer.
One such brewer who has really got on board with the Single Hop idea is Ben Kraus from Bridge Road Brewers . He has created a series of different Single Hop IPA's showcasing Australian Hops, including Ella, Vic Secret , Galaxy and Summer. For each the same recipe is used, with the only change between the brews being the hop used. The beers and his Beer School Hop Pack have been in strong demand overseas because of their focus on Australian hop varietals, which few people to date have experienced.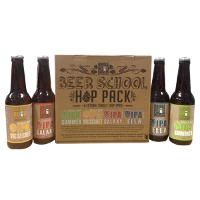 There have been a wide range of other brewers that have also experimented with the Single Hop concept. Two breweries; BrewDog, through their annual IPA is Dead series, and Mikkeller were early single hop pioneers. Since then a large number of breweries have followed suit including The Little Brewing Co , Moo Brew, Siren and Garage Project to name a few. Garage Project in particular has previously created an interesting concept working with Plant and Food Research, and New Zealand Hops to trial a range of new unreleased hops. In each beer they used one unreleased hop and provided drinkers with the ability to rate the hop, with those hops that rated most strongly then considered for commercial production.
Click here to checkout the full list of single hop beers we currently stock.

---