The traditional Advent Calendar card you might remember from your childhood has come a long way, with a variety of grownup versions now available. From wine and chocolate to gin and beer, there truly is a great amount of choice when it comes to Advent Calendars.
While it's somewhat simple to decide on the contents for the box, and it might sound like an easy task to just create an "Advent box", there are a few things to consider.
Having sold thousands of Beer Advent Calendars over the last few years we've learnt a lot along the way, like what makes an awesome Beer Advent Calendar box!
We created (and tested) countless Advent Calendar box designs and have come up with the ultimate design.
Of course we think it is simply the best.
Top 8 Reasons You'll Love This Beer Advent Calendar Box
1. Festive Box Design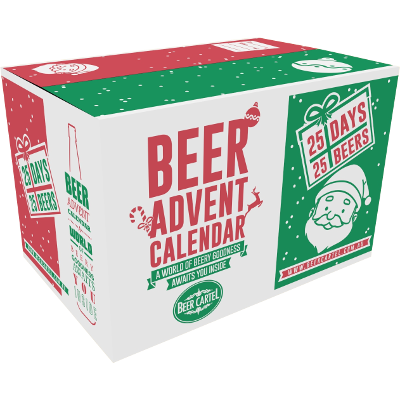 Lets face it, plain brown boxes are boring.
They're fine of course for every day parcels, but this is Christmas!
With a festive Christmas design there is no better way to communicate Christmas. It's essentially gift wrapped and ready to give to the lucky recipient.
2. Individual Partitions

Beer is precious and glass is fragile.
To ensure safe transport we've included a partition divider which stops the beers knocking about and ensures they arrive safely to your door.
3. Spots for 25 Beers
Why limit yourself to 24 beers in a box?
We use 2 beer cans stacked on top of each other to get a total of 25 beers in the box.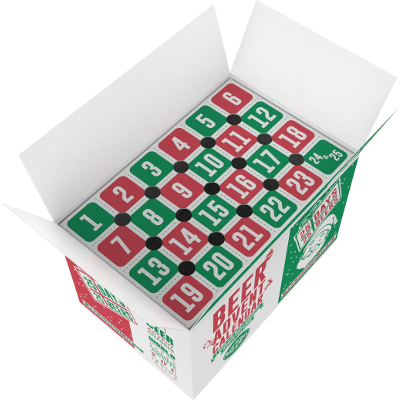 After all, we wouldn't want you to miss out having a beer on Christmas Day!
4. Perforated Top Insert
The fun of an Advent Calendar is to keep the items hidden until it's time to reveal.
Our Beer Advent Calendar box comes with a cleverly designed separate perforated insert which keeps the beers away from prying eyes until the day comes to pop the beer out.
With perforations allowing for easy removal of each individual little window it's a cinch to pop a beer out. We recommend getting the beer out in the morning and placing it in the fridge, meaning it'll be nice and chilled when you get home from work.
5. Top Protective Flaps
We ship these Advent boxes all over Australia and know how important it is to have the box delivered in a good condition.
As a result we made the perforated insert separate to the outer top, meaning the top flaps of the box close over the top of the insert ensuring it remains protected during transit. No random postage label or fragile tape over the top of all your advent numbers or have popped opened windows with beers about to fall out.
Once you receive and open the box you can even cut off the top four flaps so that all you have is the perforated insert on top.
6. Awesome Beers
We take time to select beers for our Advent Calendars.
Not just any beers make the cut and we don't "make up" the numbers with a bunch of lagers or boring beers.
Our boxes feature beers from 25 different breweries, a variety of countries and a broad range of styles, including the likes of Pale Ales, Amber Ales, Golden Ales, Pilsners, Tripels, Witbiers, IPA's, Double IPA's and more!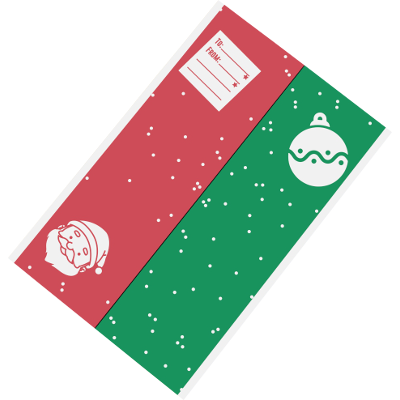 It is really an eye opening and mouth watering selection.
7. Built In "To / From" Gift Tag
Buying this Beer Advent Calendar as gift for someone?
Not only can we pop in a free gift card with a personal message in the box (just add a message at checkout when placing the order online) but we have also added a "To / From" gift tag to the top of the box - perfect when giving it as a gift or placing it under the tree as an early Christmas present.
8. Unbeatable Value
With over $150 worth of beer for just $120 there is 20%-30% of savings to be had, leaving that little extra in your pocket for some other Christmas treats.
So what are you waiting for? Click here to buy your Beer Advent Calendar.
---