Posted by Geoff Huens on 27th Aug 2017
We consume a lot of craft beer news and craft beer related media.
We mean A LOT.
As a result we feel we've come to understand what people love about craft beer, as well as what frustrates them.
We know beer is a very subjective topic.
Like VERY subjective.
We've written about, and spoken about it many, many times.
A direct result of this subjectivity is the knowledge that one single top 10 or top 100 beer list is unlikely to please the masses.
So we thought we'd have a crack from a different angle.
Not by creating a new list from scratch, but by using what is already out there.
Will it please and get the tick of approval from everyone?
Unlikely - but we've had fun compiling it anyway!
So What's So Different About This Top 50 Beer List?
First off we haven't created a new poll or survey, but rather collated and analysed existing ratings and rankings that are available from recognised industry sources.
We've taken the top 50 beers that were ranked by the following websites / polls:
GABS Hottest 100
RateBeer
Untappd
Beer Advocate
This post lists the Top 50 Beers for 2017, to view the Top 50 for 2018 click here or 2019 click here (or download the free ebook here).

Why Only The Top 50?
Quite simply, Untappd and RateBeer only provide the top 50 so it made sense to run with that.
Each of these sites have a slightly different user base, level of engagement and method for rating and ranking beers. Our thinking is that by combining them we may get a more complete picture of the best ranked beers in Australia.
Is our ranking the end all and be all ranking?
Probably not.
Actually, most definitely not!
After all we are not statisticians and beer is subjective. We've just taken existing data and tried to compile a more rounded picture from a greater database of craft beer drinkers.
Someone else may come up with another methodology.
If that's you, awesome, we'd love to see it.
Will this list further the discussion around craft beer?
We hope so.
Lets take a closer look at each platform and rating system….
Hottest 100 Australian Craft Beer Poll
This polls annually, with results released on Australia Day (26th January).
It is a poll of the "best" beers from the previous year, although beers that have been released years ago can still be voted on.
Beers that have been released close to when voting opens seem to do well, i.e. those released in the second half of the previous year, a likely result of being 'top of mind' with voters.
It requires breweries to 'register' their beers for voting. This in itself restricts some beers from being listed. The most recent poll included 1,600 beers. As popularity of the poll increases and more brewers are aware of it, more beers will continue to be registered each year.
Voters are skewed towards Australian craft beer drinkers and the GABS beer festival database given it is run and organised by the team behind GABS.
Australian breweries get right behind this with many reaching out to their social media followers/database asking them to "vote" for their beer.
Crafty Pint sums it up best:
"... it's worth addressing a couple of things. Firstly, however you dress it up, it's a popularity contest in which anyone can vote. Beers with the most reach, that sell the greatest volume and those from breweries with loyal supporters they're able to rally to vote will do well. It's not a list pickedsolely by experts either (although beers occupying the upper reaches of the chart all fare well in competitions that are). And, from day one when it was a competition run by The Local Taphouse for staff and customers, it has included the craft arms of the big breweries."
Previous years have seen some breweries incentivise for votes - for obvious reasons this has been banned and frowned upon.

Untappd
Untappd is predominantly a mobile phone app but also accessible online. Untappd is designed as a 'social' beer rating platform - after all their tagline is "Drink Socially"
The app launched in 2010 and the user base has grown steady over the years.
It's a great way to keep tabs of the beers you've had and connect with other like-minded craft beer drinkers.
You will see many people "Untapping" their beers at breweries, bars, restaurants, festivals etc. It's widely used in Australia, more so than any other beer rating apps - likely because of its ease of rating and "checking-in" a beer.
It is used throughout the year and so beers effectively have an 'accumulated' ranking, as opposed to a specific point in time ranking like the Hottest 100 Poll.
It utilises a simple scoring method with star ratings from 1 to 5 with quarter start increments, e.g. 1.25, 1.5, 1.75 etc.
Each individual beer rating is calculated as a pure average of all ratings. To get a rating a beer must have at last 10 or more ratings.
The top beers (from which we sourced the list of top 50 beers from Untappd) use the Bayesian Average and beers must have at least 150 ratings to qualify for this list.
RateBeer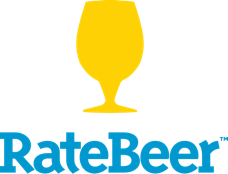 RateBeer was started in 2000 and claims to be "the most visited source for beer information."
Similar to Untappd, RateBeer also uses a Bayesian weighted mean. They state:
"We use a Bayesian weighted mean so that more ratings increase the score's validity. Simply put, a beer that has one hundred 5.0 scores will have a score just thousandths of a point under five, whereas a beer that has only ten 5.0 scores might have a score a few *tenths* below a five. This not only helps us combat abuse but ensures a greater validity to our beer lists."
Rating a beer on RateBeer is more in depth with users required to rate the beer on the following attributes, as well as allowance for a comment.
Aroma: score out of 10
Appearance: score out of 5
Taste: score out of 10
Palate: score out of 5
Overall: score out of 20
These attribute scores are then combined to be a score out of 50 points. This is then divided to create a five-point scale rating. From that each beer then carries a weighted average of that 5-point scale rating.
RateBeer then also creates what they call a consumer-friendly 100 point scale score. There are two types of consumer-friendly scores, Overall and Style.
The Overall score is based on a beers percentile ranking amongst all beers, while the Style score is the beers percentile ranking amongst all other beers within that particular beer style.
In addition to being able to rate a beer online using the RateBeer website, a rating can also be given using one of two mobile apps; RateBeer and Beer Buddy powered by RateBeer app.
RateBeer is used throughout the year and so beers effectively have an 'accumulated' ranking, as opposed to a specific point in time ranking like the Hottest 100 Poll.

Beer Advocate
The granddaddy of beer rating websites. Beer Advocate started in 1996, basically when the internet era as we know it today was in its infancy!
They also have a Beer Advocate beer magazine which started in 2006.
It is somewhat skewed to a North American user base and is designed for those with a bit more time on their hands. In 2015 Beer Advocate went "back to their roots" and revamped their rating system with a focus on quality reviews submitted as part of the rating system.
Providing a written review (150 characters or more) is encouraged. Any rating that does not have a written review is not eligible to go towards the overall score of a beer.
Rating a beer on Beer Advocate is more in depth with users required to rate the beer on the attributes below, all on a score between 1 and 5.
Appearance (contributes 6%)
Smell (contributes 24%)
Taste (contributes 40%)
Mouthfeel (contributes 10%)
Overall (contributes 20%)
From the Beer Advocate Forum:
"Inspired by several professional beer judging scoring systems, a user's beer rating is comprised of five rateable attributes. Each is given a point value on a 1–5 point scale with 0.25 increments, and then the final user rating is calculated using our weighted rating system, wherein certain attributes are applied with more importance."
The minimum number of reviews required for a score is 10
Similar to Untappd and RateBeer, Beer Advocate also utilises a Bayesian average to provide what they call the weighted rank (WR). This weighted rank is then used to calculate the Beer Advocate Overall Score (BOS). The BOS is calculated using a proprietary weighted point system and therefore differs to RateBeer's Overall percentile ranking system.
BOS Range
95-100 = World-Class
90-94 = Outstanding
85-89 = Very good
80-84 = Good
70-79 = Okay
60-69 = Poor
< 60 = Awful
So How Did We Collate These 4 Lists?
As we mentioned were not statisticians, nor do we pretend to be. We tried to keep our scoring system nice and simple to rank the beers using the multiple ranking lists from Hottest 100, Untappd, RateBeer and Beer Advocate.
Beers in each of the 4 lists were given a point score between 1 and 50 depending on where they ranked in each list, i.e.:
Ranked 1st >>> 50 points
Ranked 2nd >>> 49 points
....and so on…..
Ranked 50th >>> 1 point
Not Ranked >>> 0 Points
So for example:
If in list 1 a beer ranked 50th it was given 1 point for that list.
If that same beer in list 2 was ranked 40th it was given 11 points for that list.
If that same beer in list 3 was ranked 30th it was given 21 points for that list.
And finally if in the list 4 the same beer had no ranking it was given 0 points for that final list.
Tallying Up Points
For each beer, the points were tallied across each list to have a Total Score.
For the example above this was 33 out of a possible 200 points.
Maximum & Minimum Scores
Maximum Points = 200 (if a beer ranked number 1 for all 4 beer lists)
Minimum Score = 1 (if a beer ranked 50th for 1 list and then not ranked at all for the other 3 lists)
Ranking The Beers
Once a points score was calculated for each beer the beers were then sorted from highest number (highest possible points of 200) to lowest to determine the top 50 beers.
Got it? Nice! Here's the list...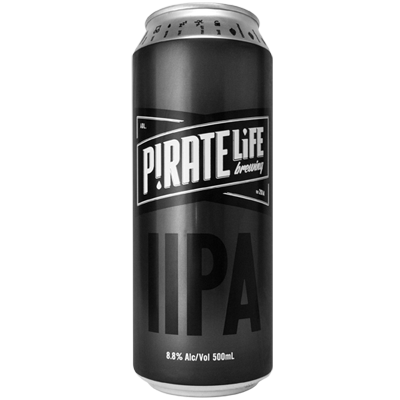 AUSTRALIA'S ULTIMATE TOP 50 BEERS
1. Pirate Life IIPA (Imperial IPA)
2. Feral Hop Hog American (Pale Ale)
3. Modus Operandi Former (Tenant Red IPA)
4. Boatrocker Ramjet Whisky Barrel Aged Imperial Stout (2013 / 2014 / 2015 vintages)* (Imperial Stout)
5. Feral War Hog IPA (Double IPA)
6. Murray's Wild Thing Imperial Stout (Imperial Stout)
7. Stone & Wood Pacific Ale (Australian Ale)
8. Moon Dog Jumping The Shark 2015 (Imperial Stout)
9. Feral Tusk Imperial (IPA)
10. Nail Clout Stout Imperial (Stout)
11. Pirate Life IPA (IPA)
12. Little Creatures Pale Ale (American Pale Ale)
13. Feral Boris the Russian Imperial Stout (Imperial Stout)
14= Mornington Peninsula Russian Imperial Stout (Imperial Stout)
14= Riverside 777 Imperial IPA Imperial (IPA)
16. Feral Karma Citra Black (IPA)
17. La Sirène Saison (Saison)
18. Kaiju! Where Strides the Behemoth (Black IPA)
19= Big Shed Golden Stout Time (Sweet Stout)
19= Boatrocker Banshee Barleywine (Barleywine)
21. 4 Pines Pale Ale American (Pale Ale)
22. Akasha Brewing Korben D. Double IPA (Imperial IPA)
23. La Sirène Belgian Praline (Sweet Stout)
24. Pirate Life Pale Ale (American Pale Ale)
25. Fixation IPA (IPA)
26. Modus Operandi Sonic Prayer (IPA)
27= Balter XPA (Pale Ale)
27= Knappstein Reserve Lager (Lager)
29= Coopers Best Extra Stout (Stout)
29= Gage Roads Little Dove American (Pale Ale)
31. BentSpoke Crankshaft (IPA)
32= Bridge Road One Thousand (Imperial Stout)
32= Moon Dog Jumping The Shark (2014) (Imperial Stout)
32= White Rabbit Dark Ale (Dark Ale)
35= Bridge Road Brewers B2 Bomber Mach 6.0 (Imperial Black IPA)
35= Hargreaves Hill Brewing ESB (Extra Special Bitter)
35= Wig & Pen Russian Imperial Stout (Imperial Stout)
38= 4 Pines Stout (Stout)
38= Nomad Long Reef Pale Ale (Pale Ale)
40= Feral Barrique O'Karma (Black IPA)
40= James Squire Hop Thief Ale American (Pale Ale)
40= Kaiju! Aftermath Double IPA (Imperial IPA)
40= Two Metre Tall Barrel Aged Sour Cherry Ale (Sour Ale)
44= Bridge Road Beechworth Pale Ale American (Pale Ale)
44= Burleigh Brewing Co. Black Giraffe (Schwarzbier)
44= Feral Tusk (2016) II (Imperial IPA)
44= Mountain Goat Barrel Breed: Barley Wine (2015) (Barleywine)
48= Bridge Road Brewers The Harvest Fresh Hop American (Pale Ale)
48= James Squire 150 Lashes (Pale Ale)
48= Nomad Easy as IPA Session IPA
48= Two Metre Tall Original Soured Ale (Sour Ale)
*Rate Beer combined all the ratings for Boatrocker Ramjet 2013/2014/2015 and so this was also done for other lists where these beers appeared. An average score was then given for each respective list (if applicable).
Note: There are 51 beers in total due to the last few beers being tied for last spot.
Observations of the Results:
Feral Brewing's Hop Hog is the only beer to be listed in the top 50 on all platforms.
Feral Brewing also have a whopping 5 beers in the top 20, that's 25% polling!
3 of the top 5 beers are packaged in cans.
IPAs and Stouts appear to be the best Australian styles of beers with 60% of the top 50 being made up of IPAs and Stouts.
The vast majority of beers are reasonably accessible, either being part of a breweries core range or a yearly/seasonal release.
---