Posted by Geoff Huens on 3rd May 2019
Beer Club Subscription Issue 115 (May 2019)
An epiphany is described as "a moment of sudden and great revelation or realisation."
Some people have them in the shower, some while meditating and others, well, just never really have them!
One thing we do know when it comes to craft beer is we all share one common epiphany.
We like to call it the "epiphany beer".
This is the beer that got you started on your craft beer journey. The beer that made you realise there was more to beer than mainstream lagers brewed by big multi-nationals.
A beer with soul and flavour that makes you realise what it means to drink good beer.
This month we wanted to take a trip down memory lane and share with you some of our "epiphany beers".
If you'd like to share with us your epiphany beer write a comment below or jump over to our Facebook group Beer Cartel Craft Beer Collective and share it with us there.
So here we go...
Geoff Huens, Co-founder
"The year was 2007 and I was on the tail end of a nine month worldwide trip, with one of the last stops visiting family in Belgium. I hadn't seen my cousin Martin for about 10 years and now that we were of legal drinking age he suggested he call in sick to work for a couple days and show me the back streets of Brussels, including the many small bars showcasing some of the world's best beers. While we sampled many beers over the course of the two days the one that stuck in my mind was Chimay Blue - a rich dark strong ale with yeasty characteristics. I remember thinking to myself that it was crazy to have a beer at 9% and it not taste like rocket fuel!
That two day excursion led me to want to discover more and the following weekend, as luck would have it, was the annual Brussels Beer Festival. I came back to Australia a month later wanting to seek out more quality beers. With a limited range available at the time Richard and I decided to start Beer Cartel out of a Kennard's Self Storage shed... but that's a story for another post!"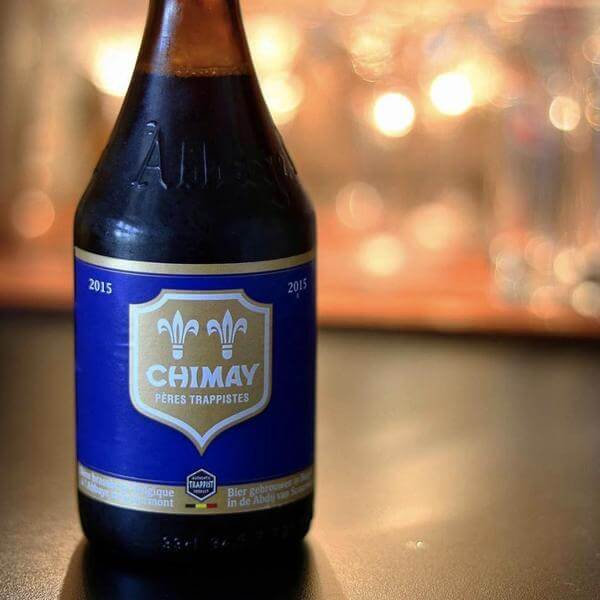 Richard Kelsey, Co-founder
"I grew up in New Zealand and my first job out of university was at the Limburg Brewery in Hastings in 2002. The brewery doesn't exist anymore but it was one heck of a first job... they'd asked me to do a research study for which they would pay me in beer! At the time they had an American style Porter and it truly blew my mind. It was dark and had a beautiful hoppy profile that played off the dark malts. It was magic. I didn't really know what I was drinking as prior to that I was only drinking lagers like Tui but knew this beer in my hand was absolutely amazing."

Lachlan McLean, Events Manager
"It was in 2009 and the beer was Stone & Wood Draught Ale on tap at Archive Bar in Brisbane. I had never been into Archive but a friend suggested we go there and it was his shout first and that's the beer he bought. It had been his epiphany beer a few weeks prior and I just remember taking a mouthful and thinking holy shit! I'd never had such an aromatic fruity beer - it was really an eye opener. I recall it being just before they changed the name to Pacific Ale as I couldn't find "Draught Ale" anywhere until dawned on me that the Pacific Ale was the same beer just rebranded.
From there I frequented Scratch Bar as I lived only 500 metres away. I was walking into the bar and asking for something different each time - Delirium Tremens, Rochefort, Sierra Nevada etc. From then on I was hooked on the taste of craft beer and landed a job at Wine Emporium before moving to Sydney to work for Beer Cartel."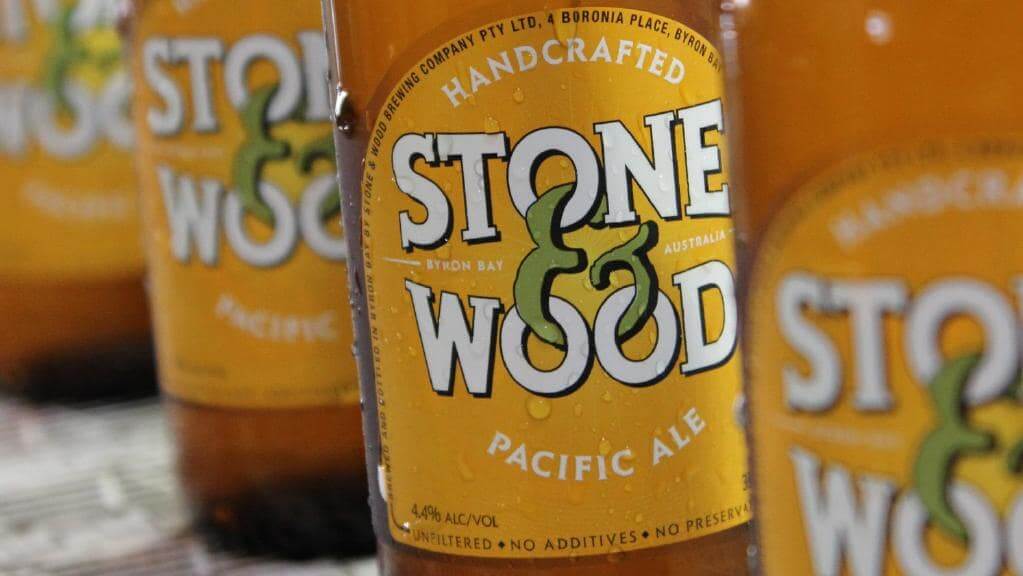 Kieran Allen, Operations Manager
"It was 2011, a few friends and I had decided to attend the Byron Bay Bluesfest on the NSW mid-north coast. We opted to have time up there either side of the festival to relax and have fun. On one of those spare days we decided to do a brewery tour of Stone & Wood where we were greeted by Jamie Cook who is one of the original founders of the brewery - it was real early days for them. During the tour we sampled the entire range but the beer which was my lightbulb moment was Draught Ale (now known as Pacific Ale). After the brewery tour we literally loaded up the back of my car up with cases of Draught Ale fearing I'd never be able to get it again!"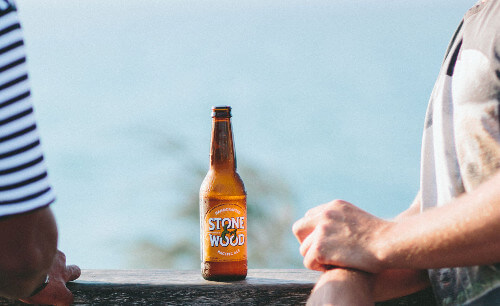 Conor Sherry, Bottle Shop & Warehouse All Rounder
"I kind of have two epiphany beers. One is James Squire Porter and the other is Little Creatures Pale Ale.
I was headed to a friends party about 2009 and my step father had a case of James Squire Porter in the fridge of which he offered for me to take a six pack. I'd only ever associated Porters which Irish literature where they often talked about ordering "a pint of plain" which was basically ordering a Porter. It sounded a little exotic so I was keen to try the beer and man was I not disappointed! It was rich, roasty and best of all full of chocolate notes.
My other beer is Little Creatures Pale Ale which was bought for me by my brother at the Crows Nest Hotel. I was literally expecting the taste of "beer" but what I tasted was a glass full of magical fruitiness that just made me want to find out more about the beer."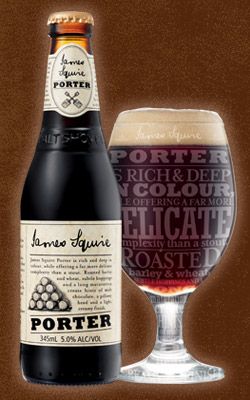 Thorin Beowulf, Warehouse All Rounder
"The year was about 2005 and the beer was Malt Shovel IPA - this was before it changed name to James Squire Stowaway IPA. I remember it being the first beer I had that was very dry and very bitter. I had never known a beer could be so bitter and it truly blew my mind. From then I started hunt down different beers and as I was living in Canberra I started frequenting the Wig & Pen brewery and sampling their different beers.
Fast forward a decade and I now work at Beer Cartel as well as Wayward Brewing so this craft beer thing isn't just a fad!"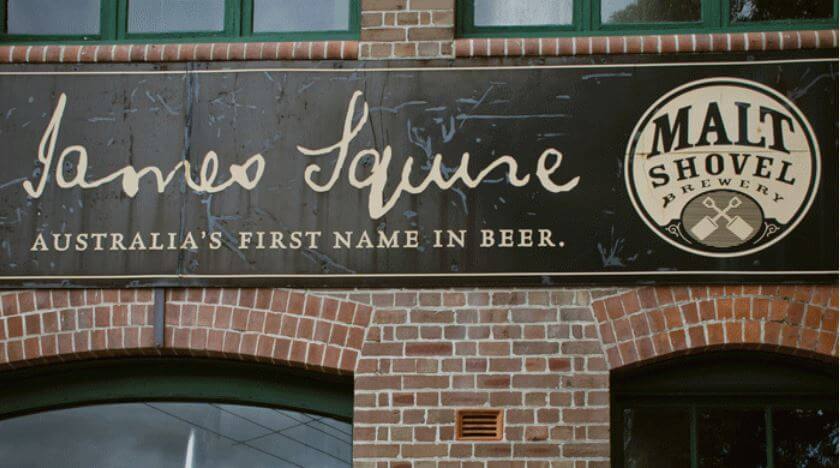 What is your epiphany beer?
Leave a comment below or head to our Facebook group, Beer Cartel Craft Beer Collective.
This Month's Tasting Notes
Beer Number 1: Kona Fire Rock
Style: American Pale Ale
ABV: 5.9%
Colour: Golden
Serving Temp: 7˚C to 12˚C
Recommended Glass: Pint
Description: Fire Rock Pale Ale is crisp, refreshing "Hawaiian-style" pale ale. Its signature copper colour results from the unique blend of specialty roasted malts. The pronounced citrus-floral hop aroma comes from the liberal amount of Galena, Cascade & Mt. Hood hops added to each brew.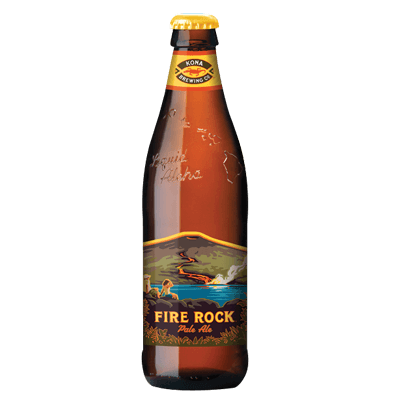 Beer Number 2: Garage Project Pan Pacific
Style: Amber Ale
ABV: 6%
Colour: Dark Amber
Serving Temp: 7˚C to 12˚C
Recommended Glass: Pint
Description: Originally inspired by the humble ANZAC biscuit, Pan Pacific is brewed with golden syrup, suggestively named Golden Naked Oats and a combination of New Zealand Motueka and Australian Galaxy hops. It was originally released as a 20 litre cask at the first Pacific Beer festival with a name acknowledging the biscuit which inspired it. Interesting fact – it's actually illegal to use the word ANZAC in the name of any product other than ANZAC biscuits (which can't be called cookies). Who knew? This latest big batch brew has an addition of toasted coconut and a new name acknowledging its pacific ingredients. Pan Pacific is a rich red amber, with generous malt and fruit hop character, and a subtle hint of toasted coconut at the end of the palate. It's a brew to meet the arrival of Autumn, with nice body and character with just a hint of warmer climes. Come fly with us.
Rated 90 out of 100 on Ratebeer.com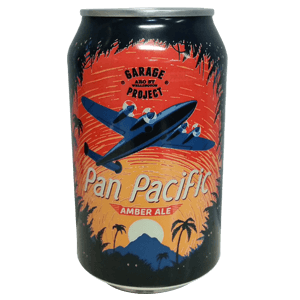 Beer Number 3: Nail Oatmeal Stout
Style: Stout
ABV: 6%
Colour: Black
Serving Temp: 7˚C to 12˚C
Recommended Glass: Stout
Description: A velvety entry gives way to roasted malt with rich coffee flavours, and a mildly bitter finish, for a rich, satisfying drink. Don't be fooled by its dense appearance. This medium bodied stout is easy to drink and hard to put down. Oats are added to the mash to impart a soft, smooth texture.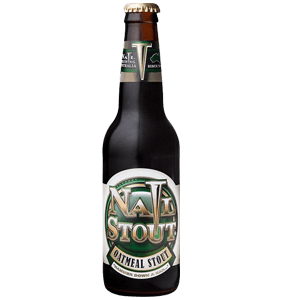 Beer Number 4: Balter Captain Sensible
Style: Australian Pale Ale
ABV: 3.5%
Colour: Golden
Serving Temp: 7˚C to 12˚C
Recommended Glass: Pint
Description: There are times when you want to let your hair halfway down. Throw your hands in the air like you care a fair bit. Drive the party bus down the highway at 97km/h. Introducing Captain Sensible, Balter's mid-strength beer that lets you celebrate with the best of them, yet not get too loose like the rest of 'em.
Sensible like contributing to your super fund with the pleasure of riding a supercharged jetski. This ale balances refined malt undertones against vivacious hop notes to round out a full taste and mouthfeel that defies its mid-strength nature. Perfect for those who like to keep a lid on it, but still want to rip the top off a few.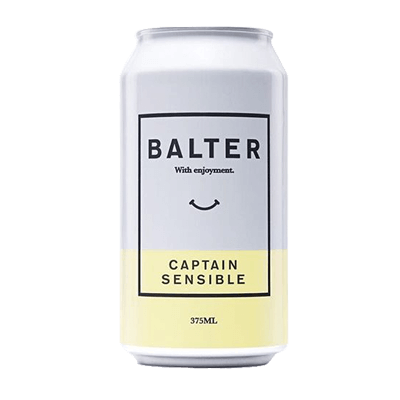 About the Author: Geoff Huens is the co-founder of Beer Cartel who conjured up the idea of a beer subscription delivery service after his year abroad travelling through South America, the USA and Europe. With his partner in beer, Richard Kelsey, this later evolved into Beer Cartel. Through a passion for bringing amazing beers to people around him, a rekindling of his Belgian heritage and love for exploring new beers he can often be found writing about beer or chewing the malt over his favourite beer style, American Barleywines.
---