December 2010 Club Beers

28 Pale Ale (4.8%)
Burleigh Brewing
This is Burleigh Brewing's version of a pale ale... 70's style! With a great copper colouring, crisp white head and fruity aromas it has all the trademarks of the by gone hippy era.
Food Matching: Why not throw a party 70's style and match this beer with cocktail weenies, cheese doodles, chicken kiev or melon wrapped ham!

Pilsner (4.8%)
Hawthorn Brewing
This beer draws inspiration from the famous regions of Europe. With Pilsner Malt as the base and just a hint of light Crystal Malt, it pours a clear gold colour.
Cool fermentation with an imported yeast strain and lengthy cold storage ensures a clean crisp palate, while the use of noble German hops mid way through the boil introduces a delectable floral flavour. Finally the beer is dry hopped with a Czech variety to add a delicate spicy aroma.
A highly refreshing and light to medium body beer with no added sugar, chemicals or preservatives.
Food Matching: Perfect with fish and chips.
Lager (4.6%)
Cricketers Arms
Cricketers Arms Lager is brewed longer to deliver an extra dry lager which is very refreshing - perfect for the summer months!
Made with sun dried Australian malt, Cricketers is infused with Amarillo hops, imparting an intriguing citrus character to the aroma and flavour.

Witbier (5.0%)
Wicked Elf
This is The Little Brewing Company's version of a Belgian White Ale - a style brewed by the monks in the Middle Ages and only recently revived. This beer is made using 50 / 50 wheat and barley malts and is 'bottle conditioned'.
This is a light ale, with a lovely complexity of malt, citrus and spicy flavours, balanced with a refreshing bitterness from the hops and curacao (orange peel).
Food Matching: The Wicked Elf Witbier is a great match with white meats, sea food and Thai cuisine. It also has enough sweetness to compliment a citrus based dessert, i.e. lemon, lime or orange.
November 2010 Club Beers
Golden Lager (4.5%)
Borambola
This beer is inspired by Australia's rich brewing history and uses the finest quality ingredients to produce a full-flavoured beer and a palate finish that is refreshingly long and clean.
The beautiful golden colour of Borambola Lager is achieved by adding a small amount of crystal malt during the mashing process. Not only is this beer hopped with New Zealand Super-Aplha hops during the brewing process but it is also dry hopped with US Cascade hops. Dry hopping is the process of adding hops to brew whilst it is in the maturation tanks. The result is a refreshing and cleansing golden lager
Food Matching: Well suited to accompany fuller flavoured spicy foods

Golden Lager (4.5%)
Holgate Brewhouse
This Holgate beer is pure drinking bliss!
Named after one of the major geographical features near Woodend, the home of the Holgate Brewhouse, this beer has been a prime mover with broad appeal. With a deep honey colour garnered using Vienna Malt gives this ale a warm appeal this beer has a delicate caramel malt flavour and finishes off nicely with a balance of piney/resinous hops from the US Pacific North West.
Food Matching: Easy on the taste buds but offering great hoppy character, this beer is best matched with Mediterranean style dishes.

Hop Rocker (4.8%)
Mac's Brewery
A premium beer that combines the best of Mac's famous reserve and wicked blonde brews with a few ideas of its own.
By adding a portion of crystal malt to the standard lager malt the brewers have allowed room for some real hop flavours - although not over powering.
Primarily this hoppiness comes comes from Nelson Sauvin hops, which are apparent upfront, and again later in combination with New Zealand Cascade hops.
It resolves as a golden lager with proper citrus aromas and pilsener style bitterness.

Overland Bright Ale (4.2%)
Red Duck Brewery
The idea behind this beer came from the rugged beauty of the Overland Track in Tasmania which winds its way past Cradle Mountain, Mt Ossa and arrives at the sparkling waters of Lake St Clair. After the 10 day hike the brewers had wished they wished they had a beer like this - pristine, refreshing and all natural.
As a result the Red Duck Overland Bright Ale was created and is based on a Kolsch beer style - the traditional light ales from Cologne Germany.
Made from malted barley and malted wheat it is a brilliantly clear, fresh and easy drinking ale with a crisp dry finish.
Food Matching: This is the perfect summer beer and matches well with light dishes such as salads, sandwiches and chicken.
October 2010 Club Beers

Pale Ale (4.9%)
Boston's Mill
This is a beer which has some historical significance if you are an Australian beer drinker. Why you ask? Well John Boston (the person after which the beer is named) was Sydney's first brewer.
About 50 metres from the Rose Garden Pavilon (in Sydney's Botanical Gardens) is a plague which marks the actual spot where John Boston's original windmill stood. Bonston used his wind to create Sydney's first beer back in 1796. He was a republican, surgeon, apothecary, opportunist, schemer, salt-maker, trader and most importantly a brewer!
Much like it was back then, his recipe for beer is 100% natural with no preservatives or additives. Master Brewer Bruce Peachey is the brewing brain behind the revived Boston's range of beers. This Pale Ale is a full strength beer with a distinctive copper-colour. Just as John Boston would have brewed this beer two centuries ago only 4 natural ingredients are used - water, yeast, hops and barley - no additives or preservatives.

White Ale (4.5%)
White Rabbit
The White Ale is white Rabbit Brewery's second bottled beer and its story starts in medieval times with brewers' experimentation with wheat & spice as the predominant ingredients of flavour. The Belgian monks played with coriander, orange peel and other oddball additions, and suspended the yeast to create a cloudy white appearance...hence the description.
With White Rabbit's "monkish" open fermenters and voracious appetite to create intriguing and delicious styles, they couldn't resist the idea of tackling the invention of a great Australian White.
White Rabbit White Ale delivers refreshing hints of coriander, juniper berry and bitter orange, with fresh fruity aromas and only a gentle amount of bitterness. A touch of local honey naturally conditions the ale.

Premium Ale
Byron Bay
Byron Bay Premium Ale is naturally brewed using nature's finest ingredients, with no added chemicals, preservatives or sugar. This Byron Bay Beer is a full strength premium ale with a clean, crisp, uniquely refreshing taste inspired by the healthy, vibrant, and youthful lifestyle of Byron Bay.
Byron Bay Premium Ale has been specially brewed to give you the healthiest beer possible...without compromising on taste. A natural product, made purely from malts, yeast, hops and water the beer has no added sugar, preservatives or chemicals.
With hops from Tasmania and New Zealand, malts sourced from Ballarat, Australian grown German yeast and water, this is a proudly Australian made product incorporating nature's finest ingredients.

Vale Ale (4.5%)
McLaren
Vale Ale is a vivacious, fruity ale with a burnished gold aura and a fine haze. It opens with the glistening aroma of hops harmonised with a hint of passionfruit. These notes strike a chord with an air of nutty maltiness followed by a soft bitterness. Culminating in a surprising dry finish, Vale Ale is perfect for slaking a summer's thirst.
September 2010 Club Beers

Prime Ale (4.9%)
Fusion Brewing
Prime ale is a craft beer made specifically with the idea of having matching it with red meat.
It's a deep amber ale style beer with complex malty flavours and strong bitterness to enhance seared meat from the grill.
Food Matching: barbequed red meats - beef, lamb, kangaroo

Gippsland Gold Pale Ale (4.9%)
Grand Ridge Brewery
An old-school Australian style bitter ale with a full round malt flavour and pleasant hop bitterness from a special blend of Tasmanian and New Zealand hops. An easy-drinking thirst quenching beer, you'll be pleasantly intrigued as a plethora of fresh and more developed characters greet you from the glass.

Big Helga Lager (4.7%)
Matilda Bay Brewing Company
With the last week of September being the start of Oktoberfest we saw it only fitting to have a Munich styled lager in the club pack.
Big Helga is a dry styled lager that is easy to drink yet still has a depth of complexity that will make any inquisitive beer lover wondering how the Matilda Bay brewers have packed so much smoothness in such a small bottle.
Food Matching: German dishes such as sauerkraut and sausages

Draught Ale (4.4%)
Stone & Wood Brewery
Stone & Wood Draught Ale is called "Draught" because it is drawn straight from the storage tank at the brewery. When sampled it out of the tank it tastes so fresh and alive with a big fruity aroma.
Drawing it from the tank and straight into a keg or bottle without filtering or pasteurising it means that the beer can be enjoyed at the pub or at home in the same condition as it is when tried from the tank at the brewery ... simply fresh.
Stone & Wood Draught Ale is not filtered or pasteurised which means the beer does contain some remaining yeast and is a lot fresher.
August 2010 Club Beers
Storm Cloudy Ale (4.5%)
Mildura Brewery
Based on the popular US Pale Ale style this is a hop-driven beer, characterised by citrus bitterness and aroma.
Burnt orange in colour, the cloudiness of the finished product is a result of deliberately leaving some of the healthy yeast in the beer to continue to work and keep the beer in top condition.
Food Matching: fish, chicken vindaloo, barbequed octopus
Black Lager (4.9%)
Brewdog Zeitgeist
What is a Zeitgeist? Zeitgeist is a German word meaning "the spirit of the times" or "the spirit of the age."
From the Brew Dog website they state
"I am a zeitgeist ... I am not a sheep waiting to be prodded by my sheperd ... I am a zeitgeist and refuse to walk, to talk, to sleep with the sheep ... I am a zeitgeist."
Described as "how a lager should be" its a solid beer which has nice light hints of chocolate / tofee aromas and taste.
Food Matching: try it with some dark chocolate as an after dinner treat
Belgium White (4.6%)
Feral Brewing
White Beer is produced in the true Belgian style with 50 percent barley and 50 percent wheat and an imported Belgian yeast strain. It is cloudy and unfiltered with coriander and orange peel added during the boil to contribute a spicy citrus flavour.
Food Matching: fresh sea food or canapes

Amber Ale (4.5%)
Three Troupers
This handcrafted beer is made from the finest wheat and barley from the Grampians Pyrenees region with natural spring water - it is one of 4 beers brewed by Three Troupers.
It is a full bodied ale which has hints of caramel and uses a brewing recipe handed down from generation to generation. The current Troupers still reside in the Pyrenees region of Victoria cultivating the land to produce beer ingredients.
July 2010 Club Beers

Pilsner (4.5%)
Pikes Oakbank Beer
This is our first South Australian beer to be included in the monthly club selection and it is one which is steeped in history - over 120 years worth of history.
An Englishman by the name of Henry Pike immigrated to SA in 1878 and settled in the small town of Oakbank where in 1886 he established the family brewing business called H. Pike & Co.
While H. Pike & Co was sold in 1971, fifth generation descendants, Andrew and Neil Pike set up Pikes Wines in the Clare Valley in 1984 and in 1996 reintroduced Pikes Oakbank Beers.
This beer is brewed in limited quantities by Master Brewer Nick Button. It is a traditional style pilsner which is a medium to light amber in colour. With fresh and citrus aromatics this is a light bodied and easy drinking lager.

Black Beer 5.2%
Monteiths Brewing Co
Monteith's Black Beer is described as €˜crisper than sweet darks and smoother than harsh stouts'. Monteiths have created this beer by blending five premium malts (lighter and dark malts) which create a complex depth of flavours with coffee notes dominant.
Originating from the West Coast of New Zealand this beer was first brewed prior to restrictions imposed on beers in New Zealand during World War II.
With biscuit, nutty, caramel, chocolate and coffee malt characteristics, this is a perfect winter beer. So rug up, get a nice chalice or tulip glass out and pour yourself this fantastic NZ brew

Pale Ale (4.5%)
St Arnou
Like all St Arnou beers this is a European style beer. The brewers have used pale malts and fresh ale yeasts which combine to produce a uniquely fruity character with a delicate aroma. Golden in colour, this beer displays a subtle complexity whilst retaining a clean crisp finish.
The bottle shape of this beer will be a must have for any bottle collector.
Awards: Silver Medal Australian International Beer Awards 2006, Silver Medal Australian International Beer Awards 2004, Bronze Medal Australian International Beer Awards 2004, Silver Medal NZ International Beer Awards 2001, Bronze Medal International Beer Awards 2000

Old Admiral Ale (6.1%)
Lord Nelson Brewery
This is one of two bottled beers brewed by the Lord Nelson Brewery. With a higher alcohol content than traditional beers, 6.1%, the Old Admiral Ale packs a bit of a punch.
This beer is brewed at the Lord Nelson Hotel - one of Sydney's oldest pubs located in the Rocks. It is a true malt driven ale which has hints of caramel and generous hop bitterness.
June 2010 Club Beers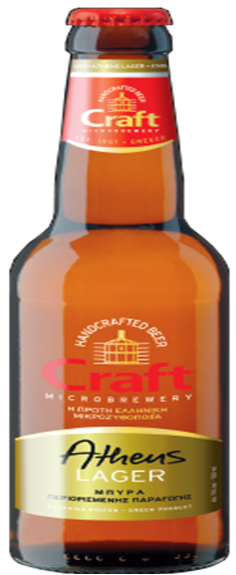 Athens Lager (5%)
Craft Microbrewing
Sweet and refreshing blonde lager with rich malt body and sweet taste resulting from the use of Vienna malt and other noble malt varieties originating from Bamberg, Germany.
Hop content is kept at low levels in order to reduce bitterness and to emphasize the earthy natural sweetness from the fermentation of the ground malt.
This is a light flavoured refreshing lager which is straw gold in appearance with a white foam head.

Brown Ale (4.5%)
O'Brien Brewing
This beer was first released in 2007 and is made by the brewery which has claimed the title of making Australia's first Gluten Free Beers, O'Brien Brewing.
It is an old English dark ale brewed using tradtional methods. O'Brien's Brown Ale is golden brown in appearance and has a chewy dark ale maltiness profile.
Recommended as an accompaniment to winter dishes such as stews and roasts.
Awards: Silver medal at the World Beer Cup 2010 in the Gluten Free Beer category.

Pale Ale (5.2%)
Kosciuszko Brewing
Created by Australia's most well known brewer (and possibly the father of Australian modern brewing) Chuck Hahn, Kosciuszko Pale Ale was created in Australia's highest altitude brewery, making it one very special beer.
Initially released in 2009 the first batches were made at the Banjo Paterson Inn in Jindabyne. This pale ale has a hazey golden appearance with a foamy white head. It also boasts fruity and sweet aromas of honey, apple and grapefruit.
Awards: Bronze 2010 Sydney Royal Beer Competition.

Hans Klopek's Hefeweizen (4.8%)
Bridge Road Brewers
This German styled wheat beer is described as being a beer for all.
Bridge Road Brewers can trace its inspiration for this beer back to Europe, through its brewer, Ben Kraus, who started his brewing trade in Innsbruck, Austria. The Hans Klopeks is made with the finest ingredients sourced from Germany, including yeast which is sourced from Germany's oldest brewery.
This is a non bitter beer which exibits banana aromatics and clove like flavours, definitely a beer to be enjoyed by everyone.
Awards: Silver 2007 and Bronze 2009 Australian International Beer Awards.
May 2010 Club Beers

Burragumbilli Organic Lager (4.0%)
Koala Beer
The Burragumbilli lager is a preservative free lager which has a Certified Organic Processing chain, meaning it uses organic processes at every stage of the beer making process, from the farm to the brewery to the bottling line.
This lager is designed to be a refreshing easy drinking beer which is a straw gold in appearance with a white foamy head and light carbonation.

Steam Ale (4.5%)
Mountain Goat Beer
Mountain Goat have created the Steam Ale to replace their Pale Ale. It is an ale which is not overly hopped, with only 20 IBU's (International Bitterness Units). As a result some have described this as a 'lighter' tasting ale.
The brewers also incorporated some wheat malt in the grist, ferment it cool and use Hallertau hops along with a light dose of Galaxy flowers at the end.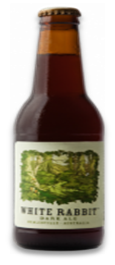 Dark Ale (5.2%)
White Rabbit Brewery
The first beer created at the White Rabbit Brewery was the Dark Ale which is brewed in custom made European open fermenters using traditional brewing methods and some clever White Rabbit thinking.
The use of traditional ingredients; malt, water, hops and yeast, in open fermenters allows the yeast to 'be free and wild', resulting in the beers complex flavours.

Pilsner (4.8%)
Otway Estate
This is a golden lager which is hoppy, aromatic and pleasantly bitter. A light bohemian style pilsner, Otway Pilsner is subtly sweet, fragrant and complex.
The use of Otway Estate's spring water imparts a mellow profile to the beer, especially the distinctive spicy floral Saaz hop used for bitterness. A satisfying, thirst quenching full strength lager.
April 2010 Club Beers

Pale Ale (5.1%)
4 Pines Brewery
4 Pines Brewery is situated in Manly NSW. It gets its name from the Norfolk pines which are common in the area. The number '4' comes from number of Norfolk pines which were cut down and replaced with military canons as a defensive measure against possible attacks during the war.
This pale ale takes its place amongst the breweries selection of beers made for all seasons. It has a deep Ruby Amber colour with aromas of pine and grapefruit overlaid on a malt background. The palate is hit with full bodied malty flavours and a tight bitter finish.
Awards: Silver Medal, Pale / Golden Ales, Sydney Royal Show 2010

Bighead No Carb Lager (4.2%)
Burleigh Brewing Co
Created and brewed in South East Queensland by Burleigh Brewing Co this is a beer that lives up to its name, as Australia's first no-carb beer. It is full-strength lager that is 100% natural, free of additives and preservatives, and has a smooth, clean taste with zero carbs and only 88 calories per bottle.
Bighead is named after its place of origin ­ Burleigh Heads ­ which was originally dubbed Oburly head (meaning big or brawny head) by surveyor James Warner in 1840. The name also celebrates the fact that this is a big idea, and a big beer, for an independent brewery.
The beer is quite the international jet setter, being offered to V Australia's international business class passengers on flights between Brisbane, Sydney and Los Angeles.

Pilsener (4.8%)
Outback Brewery
This pilsner uses three varieties of Tasmanian hops & two types of grain to create a symphony of complex flavours and aromas.

Kembery Kolsch(4.5%)
Wig and Pen
This is a German style ale which is a pale golden colour in appearance. It has a light to medium body with a hint of graininess and fruit in the aroma. The Wig and Pen brewers describe this as a very drinkable lager like ale.
Wig and Pen is a full mash brewery, created from brewing equipment purchased from the old Craig Brewery in Darling Harbour, which closed in 1992. The Kembery Kolsch is one of six regularly made at the brewery and was the first to be bottled and available to anyone who can't visit the brewery.
March 2010 Club Beers

Leather Jacket Lager (4.5%)
Fish Rock Brewery
Leather Jacket is a true pilsner style beer. It is made using centuries-old decoction mashing techniques, and incorporates hop flowers from the fields of Zatec. If you're wondering why the bottle and name says 'lager' but we are describing it as a 'pilsner' it is because pilsners are a style of lager - the beer isn't having an identity crisis!
Leather Jacket has a sweet barley flavour which recedes, revealing the emphatic spiciness and characteristic aftertaste of Czech Saaz Hops.
Awards: Winner of best Australian Lager at the 2006 Australian Beer Awards
Sassy Red (4.3%)
Macs Brewery
Mac's Sassy Red is an Amber Ale made in New Zealand. It has a combination of 5 different malts, with Saaz hops added during various stages of the brewing process. The result is a slightly bitter beer with a nutty and biscuity flavour.
Mac's brewery was one of New Zealand's first boutique breweries. It was originally established in Nelson by former All Black, Terry MaCashin who became a publican. Legend has it that Terry baulked at being told he had to sell beer from the brewery affiliated with his pub and so instead set out to make his own.
Denied a conventional supply of beer bottles, Terry found his in the form of cider bottles. The trademark bottles; corrugated around the neck with ring-pull caps are still being used today.
Awards: Sassy Red has won the Amber Ale category at BrewNZ every year from 2003 - 2006

Crackenback Pale Ale (4.9%)
Snowy Mountains Brewery
Taking into consideration the Australian palate and warmer climate this pale ale is designed to be lighter in body compared to traditional pale ales. The beer opens up with bright, perky high notes of maltiness and orange blossom, before it segues into a delectable hoppiness which finishes cleanly.
Crackenback Pale Ale uses the highest quality Australia two-row malted barley which is combined with small portions of lightly kilned speciality malt. The pale ale is an all grain beer with no added sugar or preservatives.
Suggested Food Match
An excellent accompaniment to many starters or salads which are a bit spicy.

Skinny Blonde (5.0%)
Brothers Ink
Skinny Blonde is an all Australian, all natural, low carb beer brewed in Sydney.
The beer's inception began when three friends; The Vines drummer Hamish Rosser, winemaker Richie Harkman and artist Jarrod Taylor built a pilot brewery in Jarrod's laundry. The brewery was made out of an old beer keg, a giant gas burner, an esky, an old bar fridge and a bunch of equipment from the local home brew shop.
Using cheeky branding in the form of "Daisy" a 1950s pin up girl Skinny Blonde is beginning to create quite a stir. The bottle utilises modern ink technology, which has allowed Brothers Ink to achieve a world first - a label that "changes" as it is drunk.
Enjoy and watch the difference!
February 2014 Club Beers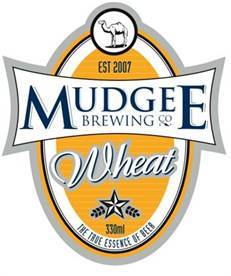 Spring Ale (4.3%)
Mudgee Brewing Company
Brewed on a whim as a seasonal special, this American Style Pale Ale is full of hop aromas and flavours, bringing the feel of Spring to every glass.
By popular demand Mudgee Brewing have made the Spring Ale the latest addition to their range. Brewed naturally with no preservatives this full flavoured beer has become a favourite with real beer lovers.
The Mudgee Brewing Company was established in 2007. Mudgee brewed beer had been the dream of local man Gary Leonard. Through the creation of the Mudgee Brewing Company, this dream became a reality. Two things influence the way the beer is crafted, local water and local tastes. The beers have been designed specifically so that locals give it two thumbs up!

Summer Time Ale (4.6%)
Schwartz Brewery
Light refreshing summer ale with hints of tropical fruits and pineapple on the nose. With its clean crisp finish, this beer is perfect on a hot summers day.
The Summer Time Ale is brewed by Andrew Moore who runs the small state of the art micro-brewery located inside the Macquarie Hotel in Sydney. The beers are produced primarily for the hotel itself and as a result are traditionally hard to find on the shelves of most liquor stores.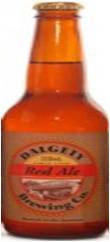 Red Ale (4.5%)
Dalgety Brewing Company
A great dinner ale with full flavours. The Red Ale is a conglomeration of a multitude of grains and hops with the main one being Williamette hops from New Zealand. Strong with lasting flavours.
The Dalgety brewing company was formed in late 2008. It is the first commercially produced beer in the Snowy Mountains region. The brewery sits within the Snowy Vineyard estate.
In 2007, the vineyard was awarded a federal government tourism grant for the construction of a cellar door, wine tasting room and restaurant. Being beer and wine lovers Snowy Vineyard developed the concept of a brewery hoping to attract additional patrons. The brewery currently pumps out 10 cases of beer per brew, three times daily.
Chopper Heavy (5.5%)
Steel River Brewery
The notorious Mark Brandon "Chopper" Read has furthered his adventures, moving into the world of alcoholic beverages. This is achieved through an Australian lager, aptly named Chopper Heavy.
Boasting an alcohol content of 5.5% the beer is designed to defy the current trend of responsible light and mid-light beers.
Its golden colour has an extra lustre with a spark or flame of light refracted in the glass. A full bodied beer with characteristic hoppy bitterness and a thick creamy head.
The beer is paler than heavy pilsners and is made from soft local water. The beer has a malt driven bouquet, a mild hoppy palate and a slightly bitter after taste.
January 2010 Club Beers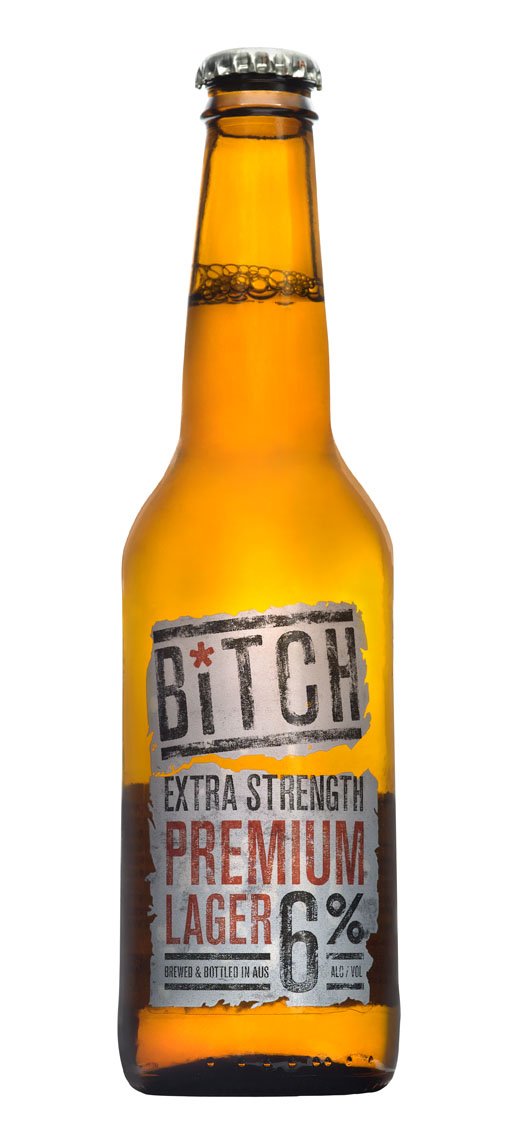 Bitch Premium Lager (6.0%)
Bitch Brewing
Light and easy to drink beer with a crisp, refreshing taste that tantalises the taste buds. Bitch is a premium lager with a light golden colour and brewed in Australia using all natural ingredients with no added chemicals, preservatives or sugar. Packing 6.0% alcohol, it has a bit of kick. The extra alcohol adds a slightly sweet flavour and aftertaste.
Suggested food match: Perfect matches include Mum's Sunday roast (chicken/lamb/pork) or your Friday night fish and chip takeaway.

Pilsner (4.6%)
Pigs Fly Brewery
The Pigs Fly Pilsner has three types of hops which are used to produce a complex flavour and aroma. Traditional Czech Saaz hops and Amarillo produce a spicy, citrus aroma, whilst noble Hallertau contribute a slight hint of bitterness.
Its a hand crafted pilsner which is made in small batches and has a clear golden colour with moderate carbonation.
Suggested food match: A very robust beer which can be matched with a range of foods including seafood, Japanese, Indian or left over Christmas ham!
Bronze Medal - Sydney Royal 2009 Fine Food Show

Belgian Chocolate Stout (5.0%)
Redoak Brewery
Belgian Chocolate Stout, a unique specialty beer brewed by Redoak. This rich, velvety smooth oatmeal stout is infused with the finest Belgian chocolate, giving a full-bodied and irresistible bittersweet flavour with a rich chocolate aroma.
This beer improves with age and warmth. Drink this delightful blend of dark roast malt and rich chocolate on its own or with your favourite dessert.
Suggested food match: Chocolate mousse, mudcake or small block of dark chocolate.
Bronze Medal - Sydney Royal Beer Competition 2008

Wicked Elf Pale Ale (5.4%)
The Little Brewing Company
Little Brewing Company's version of an American Pale Ale using imported American ale yeast, American hops, Australian and English malts. Overall, this is a hoppy, flavoursome and refreshing pale ale.
Suggested food match: Excellent with red meats and game meats. Also great with Indian curries and hot and spicey foods.
Winner of Gold Medal 2008 Sydney Royal Beer Competition, Silver Medal 2008 Australian International Beer Awards, 2008 Perth Royal Beer Show, 2009 Australian International Beer Awards.