Murrays
Fred IPA
At first glance, you might think only his mum could love him. But once you try Fred IPA, we reckon you'll fall under his spell.
Fred is aggressively late hopped with a house blend of hops from the US Pacific Northwest. It has the classic US IPA hop aroma and flavour of big citrus, tropical fruit and pine notes throughout. An assertive bitterness is balanced by the sweetness of the pale, crystal and wheat malt additions.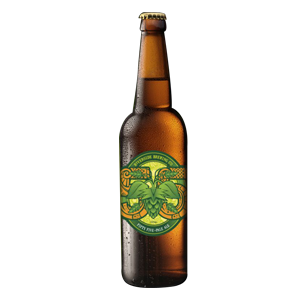 Riverside
55 Pale Ale
Riverside Brewing hit the Sydney scene in 2012, having purchased the old Mountain Goat brewery equipment from the Victorian brewer. Since opening, the beers have been popular with locals and interstaters, often being somewhat hard to get hold of.
The 55 Pale Ale displays a deep amber colour along with an alluring full-bodied, complex character. The brewers add a truck loads of American Cascade hops late in the brewing process giving the 55 it's classic bouquet and spicy flavour.
Holgate Brewhouse
Norton Lager
Holgate Brewhouse is the creation of Paul and Natasha Holgate after being inspired by a trip to the USA almost 20 years ago.
The Norton Lager is an Australian dry-hopped lager and was inspired by Paul's memories of his parents riding his father's Norton motorcycle.
Newstead
3 Quarter Time Session Ale
Making a 3.4% beer takes finesse and slight of hand, keeping it balanced shows the craft of a great brewer. Traditional Ale malt may be the backbone, but it is the Carapils and Carahell that give mouth feel and body to diminish lightweight preconceptions.
Amarillo hops in the boil and a mix of Amarillo and Mosaic hops during the whirlpool as well as dry hopping give this beer just enough bitterness balanced with an abundant but not overpowering flavour. Session Ale is what it says, something to drink a few of whenever you see fit.
Lobethal Bierhaus
Chocolate Oatmeal Stout
A truly unique beer, this stout has an edge over the others! Brewed at Lobethal Bierhaus using golden rolled oats, the finest available malted and roasted barley, carefully chosen English hops and yeast. This stout offers hints of chocolate and roasted coffee flavours with a smooth silky finish making it a winter favourite.
8 Degrees
Barefoot Bohemian Pilsner
Eight Degrees Brewing is located in the beautiful Ballyhoura Region, North of Cork in Ireland. Eight Degree's beers are hand crafted by Scott and Cam, a Kiwi and an Aussie, lured to Ireland by two Irish cailins. One fateful evening, while enjoying a pint, they pondered the question 'why are there not more local craft beers in Ireland?'. The solution was simple...
This is an unorthodox lager with complex biscuity malt, soft rounded bitterness and a twist of spice from the noble Saaz and Hallertau hops. Treat as an aperitif, amazing with pizza or drink with Thai or Vietnamese food. A crisp and adventurous drop just perfect for a chilled out summer session.
Nørrebro Bryghus
Ravnsborg Rød
Nørrebro Bryghus is a Danish microbrewery located in the Nørrebro neighborhood of Copenhagen. The brewery opened in September 2003 and was founded by ex-Carlsberg brewmaster Anders Kissmeyer. The brewery is known for their wide array of beer styles and for producing beer in the American microbrewery tradition.
The Ravnsborg Rød is their interpretation of the classic British Amber or Red Ale. Reddish brown, smooth, round and full bodied with 5.5 % ABV. Dense malt character mixed with intense fruity and aromatic aromas. The taste is dominated by the fruitiness and spicy notes of Amarillo hops. Soft bitterness and a slightly sweet, creamy finish.
Australian Brewery
Into The Void Oatmeal Stout
The Australian Brewery have followed up their very successful limited release Storm Trooper Pilsner with a perfect winter oatmeal stout, Into The Void.
This is a truly classic oatmeal stout with silky oats & inky roast barley malts, generating the perfect balance of richness and sharpness that every classic stout should have. Despite its cosmically dark appearance, Into The Void is highly drinkable with great depth of flavour and a dense creamy white milky way of head.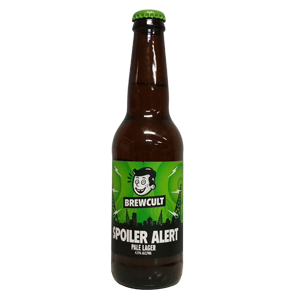 BrewCult
Spoiler Alert!
Sometimes you need to just chill out and savour a good, honest, simple beer. Spoiler Alert: at times a straight up lager fits the bill nicely.
Don't be hating on lager, with the noble and new world hops, this beer is clean, crisp and hoppy with a solid dose of refreshing bitterness; enough to keep both the craft beer newbie and hard core beer geek fully satisfied to settle in for that extended session. Game on.
Young Henrys
Real Ale
This was one of the first Young Henry's beers we tasted when the brewery opened its doors a couple of years ago. At the time they were serving it on hand pump and while we couldn't put the hand pump beer experience in this can, its still a fine substitute!
The Real Ale is a modern take on a classic English style Best Bitter featuring Topaz, Galaxy and Stella new varietal hops from Australia. Solid malt backing with a long bitter finish.
Noisy Minor
ANZUS IPA
This beer honours the ANZUS treaty between the great (hop growing) nations of Australia, New Zealand and USA. The first and only time the ANZUS treaty was invoked was on 14 September, 2001, after the 9/11 attacks on the USA.
This interpretation of the classic American IPA is a bit different to most (the Noisy Minor is always a bit different). It's a very clean, almost light malt backbone, allowing the hops to take the centre stage. Galaxy from Australia, Nelson Sauvin from New Zealand and Simcoe from USA, hopped at ridiculous amounts, give the beer a huge hop aroma and flavour, running the full gamut of earthy, resiny, piney and fruity notes.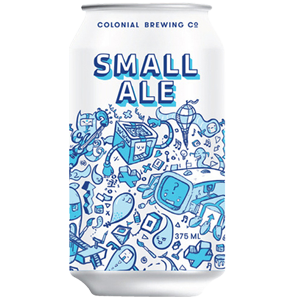 Colonial
Small Ale
Colonial Brewing has grown steadily since its humble beginnings in Margaret River, WA. Most recently the brewery has acquired additional brewing facilities on the East Coast in Melbourne. In mid 2015 Matilda Bay (owned by Fosters) closed its Port Melbourne premises, with Colonial Brewing taking over the site and brewery.
The Small Ale is big on taste and a refreshing brew at that. Like a punch up the nose with a tangerine, Small Ale is full of citrus aromatics owing to its extended contact with New World hops. Soft in bitterness, and carrying cheeky hints of sweet caramelised malt this brew has a copper ruby tint in the sunlight, Small ale is only 3.5% for your enjoyment.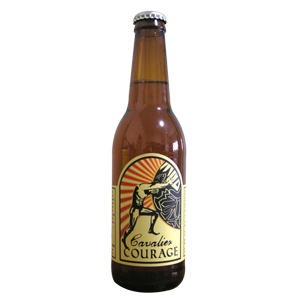 Cavalier
Courage
Motor Neuron Disease is a progressive, neurodegenerative disorder leading to ongoing loss of independence and increasing disability. It is a cause that the team at Cavalier Brewing strongly support through their project, Cavalier Courage, aimed at raising awareness and funds for research into Motor Neuron Disease (MND).
The beer is the result of a collaboration between Cavalier Brewing and Dr Ian Davis, who is himself a sufferer of MND. It is described as a smooth, easy-to-drink beer with a sweet and fruity hop aroma.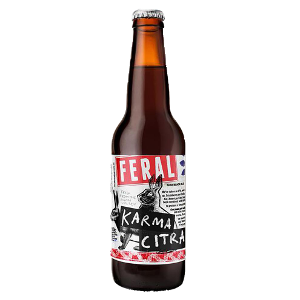 Feral
Karma Citra
Feral Brewing is one of Australia's leading brewers, providing Australia with awesome beers for over a decade. We've brought you their Sly Fox, Hop Hog, Golden Ace and White Ale in previous Beer Club packs.
With Karma Citra, Feral have taken an IPA and sexed it up, just a little bit. Introducing the Karma Citra India Black Ale. American Citra hops are combined with dark malts to produce a smooth brew, with chocolate and toffee undertones, and a big tropical and citrus aroma. Rumour has it this may be the lovechild of Barry White and Kamahl... thats how f-ing sexy this beer is.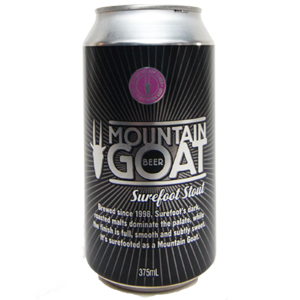 Mountain Goat
Surefoot Stout
Mountain Goat were one of the pioneers of the new world craft beer movement in Australia. Their brewery, located in the commercial area of Richmond, is a must visit for any beer fan visiting Melbourne.
Surefoot Stout is a robust, malt-driven ale combining four Australian and imported malts, plus flaked barley for a rich mouthfeel. This is a sweet stout, not the traditional dry, Irish stout we all know. Mountain Goat use English East Kent Goldings hops to balance the burnt roasty malt characters. Overall, its chocolately, espresso, rich and full.
Australian Brewery
Alchemy Golden Ale
The Australian Hotel & Brewery is located at Rouse Hill, Sydney. It was one of the early pioneers of craft beer in a can in Australia. And with the strengths of the can as a vessel for storing craft beer; not allowing light or oxygen into the beer, as well as being light weight and prefect for an outdoor lifestyle, it is little wonder that this trend is rapidly evolving.
Alchemy Golden Ale is a striking amalgam of brewing elements with spicy and aromatic malts and a full spectrum of Australian hops. Dark gold in colour, radically enjoyable and worthy of extended study.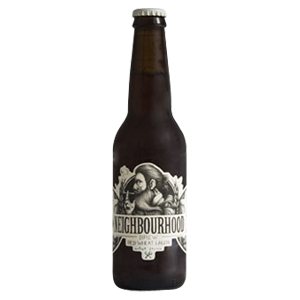 Neighbourhood Brew
Red Wheat Lager
Brewed by Edge Brewing Project, a Gypsy brewer based in Victoria, this beer is a hybrid lager style lending itself to be more like a Vienna Lager.
The beer has a higher proportion of darker malts used in the brewing process to create a beautiful red hue, which also offers a biscuity malt taste and somewhat dry aftertaste.
Moa
South Pacific IPA
Moa South Pacific I.P.A. is a New Zealand take on a popular North American beer style. Using famous Cascade and Nelson Sauvin hops, the dominant features in this beer are unique to New Zealand and the Moa bottle conditioned brewing method. Its hoppy strength displays powerful floral, citrus and tropical notes backed up with a strong malt backbone.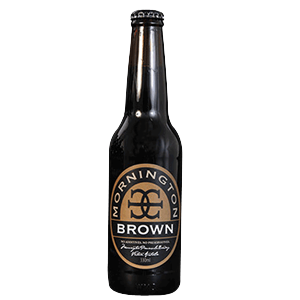 Mornington Peninsula
Brown
Mornington Peninsula Brown is an English-style Brown Ale, at 5.0% ABV. Brewed using classic imported English ale malts, our Brown displays all the wonderful rich and toffee characters associated with these malts. Pouring a deep golden brown with hints of red, aromas of toffee, brown sugar and raisins greet the nose. The palate offers more toffee and raisins, with a supporting cast of chocolate and nuts. Rich, full-bodied, smooth and moreish.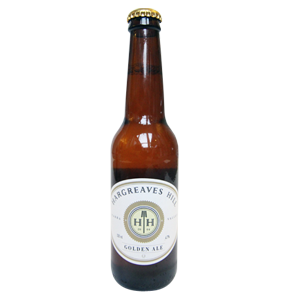 Hargreaves Hill
Golden Ale
Inspired by the golden ales of Kӧln, AKA Kӧlsch, this beer looks to eschew extravagant hop characters for a much more subdued and subtle approach. Hargreaves settled upon a mix of old school German hops (Hallertau and Perle for those who like to know such things) and European malts – plus a touch of rolled oats to fill out the palate. The result is a beer with a faintest touch of fruitiness and some soft herbal, spicy hop characters but which is mainly about its crisp, biscuity and cracker like malt flavours.
Young Henrys
Natural Lager
Where perfect clarity in a lager has become expected, Young Henrys Natural Lager is unfiltered and instantly recognisable for its permanent haze. But don't let that cloud your judgement; made using three types of Australian noble hops, this is a well-crafted beer that's crisp, refreshing and absolutely made for sipping on summer days.
A beautifully balanced beer with a hazy golden hue that is bursting with Australian noble hop character.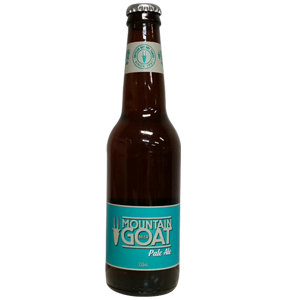 Mountain Goat
Pale Ale
The last couple of years Mountain Goat have been messing around with an ale they've been calling North Street Pale Ale.
It's really only been available on tap at the brewery until now. This beer has slowly evolved into something the brewers like a lot, and they've now put a batch in 330ml bottles and kegs to send out into the greater beer community.
Bargara Brewing
Drunk Fish Pale Ale
Named after the Bundaberg myth surrounding the 1936 Millaquin distillery fire. Locals tell the tale of a fierce electrical storm and jagged lightning bolts hitting the rum factory. Rum poured down the banks and the Burnett River was said to be flowing rum. Soon after fish were observed behaving oddly, rolling upside down and swimming in circuits. It wasn't long before they realised the Mangrove Jack were drunk!
A refreshing Pale Ale with a complex sweet, nutty finish. Infused with macadamia nuts and bush honey to give a subtle nutty twist. The easy drinking nature of Bargara Brewing Company's Drunk Fish makes it the perfect companion to a lazy Sunday session with snack's in the shade of an old fig tree looking out over the ocean.

BrewCult
Hopzone Session IPA
Hops. You love them, but drinking a bigger IPA usually means that it'll be a short session and that's just no good. So here's a session IPA packed full of Simcoe, Nelson Sauvin and Galaxy hops that'll let you get your lupulin hit all day long. Get in the zone. Stay in the zone. The Hop Zone!
Malt: Australian Pale, Munich, Carahell
Hops: Simcoe, Nelson Sauvin, Galaxy
BrewCult is the brewing company of the enigmatic Steve 'Hendo' Henderson, formerly of Southern Bay Brewing Co fame. He is the brains and the magic behind the crazy BrewCult range, including some very unique brews such as his Acid Freaks Balsamic Vinegar Porter!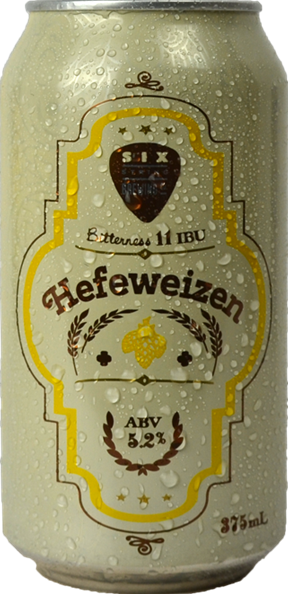 Six String Brewing Co
Hefeweizen
A German style wheat beer made with a 50:50 ratio of wheat to barley. Well suited to a warm summers day with its refreshing quality. A large white inviting head sits above the opaque straw coloured beer.
The term 'Hefe' means 'with yeast' hence the cloudy appearance. The cloudiness coming from the high protein content of the wheat and suspended/unsettled yeast. Aromas of fresh bananas and the slight smell of cloves and bread round out the aroma. Similar to the aroma, the unique taste of bananas, cloves and bread are apparent. This beer has a low bitterness with a slight carbonic or tart edge from the high carbonation levels. The suspended yeast gives the feel of a full bodied and somewhat creamy beer but with a sparkling finish.

Nomad Brewing Co
Crusin Ale
This is Nomad's interpretation of a classic Aussie Ale. But it is not just any ale, it's their attempt at creating a go-to-beer for drinkers of all styles; a gateway beer that shows drinkers how good beer can be and entices them to explore more and enter the world of Nomad.
Using a mix of Australian and German malts and of course Nomad's favourite hop, Galaxy, delivering a delicious tropical punch.
Little Creatures
Return of The Dread Domestic Extra Stout
Little Creatures first ever single batch release was a beer known as Dreadnought Stout. The beer was supremely popular. Every time the temperature would dip, suggestions came, asking for the beer to be re-made. Eventually enough was enough and it was time for the Return of the Dread.
The beer is a formidable, but smooth stout. A good balance of flavours through the dark malts and the Fuggles hops, which is what Little Creatures are all about in their beers - balance and harmony. If you get your snout in the glass and have a good sniff you'll notice some chocolate, vanilla and liquorice in the aroma. A sip will reveal a decent dose of bitterness, a long finish and velvety mouthfeel.

Wells & Young's
Double Chocolate Stout
Originally only available in 500ml bottles this great beer now comes into Australia in 330ml bottles.
The brewing of this beer uses all your normal beer ingredients (water, hops, malt and yeast) alongside a special blend of sugars, real dark chocolate and chocolate essence.
Chocolate malt and real dark chocolate are combined with Young's award winning rich, full flavoured dark beer to craft a satisfyingly indulgent, but never overly sweet experience.

Bridge Road
Little Bling Session IPA
From one of our favourite Australian brewers comes this mid-strength IPA that has followed in the footsteps of their original IPA, Bling and its big brother the imperial IPA, Bling Bling.
This beer offers craft beer lovers a mid-strength alternative that doesn't compromise on flavour. Just like its siblings this beer is also about balance between hop and malt flavour.

Premium Pilsner
Estaminent
While Belgium is renowned for its Trappist beers and higher alcohol Tripels, Dubbels and Quadrupels this near land locked nation still drinks quite a bit of lagers and pilsners – a likely influence of neighbouring countries like Germany.
The Estaminent Pilsner is brewed by Palm Breweries and is pale straw in colour with a white head. The beer has a bread malt taste with above average hoppiness for the style and a medium mouth feel. Very approachable.

Lobethal Bierhaus
Pale Ale
South Australian beers are some of the least represented beers in other parts of Australia, but don't let this fool you into thinking they don't make good beers. Lobethal have recently started making their range available interstate with their Pale Ale, IPA, Oatmeal Stout and Pilsner currently being bottled and commercially available outside the brewery.
The Lobethal Pale Ale is a golden-copper ale brewed using American style hops to produce a higher hop bitterness, flavour and aroma. Using top fermenting ale yeasts, this style is based on the extremely popular Pale Ales that have become a standard of the modern American micro-brewing industry.

Moa
Blanc
Like all wheat beers Moa Blanc uses a blend of wheat malt and barley malt. In this case 65% wheat malt and 35% barley malt. Interestingly, most Belgian witbiers are more likely to have a 50/50 mix of wheat malt to barley malt.
Moa Blanc is an elegantly smooth beer, with hints of spice and uplifting esters. The slightly cloudy appearance reflects its Germanic origins. It''s customary to gently roll the bottle before opening to create an even distribution of the sediment signature.

The Little Brewing Co
Wicked Elf Kolsch
Situated in the industrial estate of Port Macquarie The Little Brewing Co was the cities first microbrewery, having been established in 2007. The brewery name is not to be mistaken with Little Creatures as the two breweries are not associated, but rather it is the surname of husband and wife team Warwick and Kylie Little.
The Kolsch style is a great all rounder, as well as being the perfect beer for warmer days. The Little Brewing Co's German inspired Kölsch uses all German malt, all German hops and German packaging. Its very German!

Nomad Brewing
Sideways Pale Ale
Nomad Brewing was established in 2014 in Brookvale on Sydney's Northern Beaches as a joint venture between beer importer Experience IT and Italian brewery Birra Del Borgo's founder Leonardo Di Vincenzo.
Sideways Pale Ale is one of their first beers to see the inside of a bottle, along side their IPA and Saison. It is described as an intensely hoppy pale ale, bursting with the scents of Aussie and American hops. Brewed with the addition of wattle seeds it is smashing any ideas that low abv, means low flavour, and will drink like a beer twice its strength.
The brewery has a tasting room so you can watch the brewers work their magic while sampling the Nomad range.

Feral Brewing
Hop Hog
Over the last 4 years Feral Hop Hog has taken out the number one spot in various peoples choice awards and industry events/awards, most recently achieving the top position in the Critics Choice awards.
Boasting a load of hop character both on the nose, and in flavour, Feral Hop Hog is definitely a stand out and one that most people can't get enough of!
The brewers describe it as "strong pine needle and citrus aromas, followed by an aggressive bitterness and a dry finish.
If you want to get your hands on a world class Australian made beer look no further.
Murrays Brewing Co
Angry Man Pale Ale
Based at Bobs Farm near Nelson Bay in NSW, Murray's Brewing Co has become a bit of a local tourist stop off point and event venue. They offer daily brewery tours and even have an Ales With Altitude Tour where you are flown in from Port Stephens in a private helicopter!
Murray's Angry Man Pale Ale is a unique mix of classic UK and US pale ale styles. The best of British and German malts balances the huge citrus hop aroma and flavour strongly influenced by generous use of New Zealand-grown Motueka and Pacifica hops. A brilliant light-golden colour, Murray's Angry Man Pale Ale has a full-bodied finish and complex character. This is well balanced with biscuity/toffee flavours from selected caramalts.

Nail Brewing
Golden Hoppy Summer Ale
In 2012 Nail Brewing entered into a joint venture with another local WA brewing Company, Feral Brewing, in which they built a co-owned brewery. It's not every day that competing businesses reach an agreement on such a large investment but the benefit is that both breweries are not only able to share the operating costs but also increase the production of their beers.
The Golden Nail Ale is a hoppy tropical storm with stone fruits on the nose and a pleasant passionfruit hoppy palate, resulting in a balanced medium hoppy bitter ale. A hybrid beer between a Summer Ale, Golden Ale and an American Ale with the rest coming down to flavour. All natural ingredients and bottle conditioned.

Lost Coast
Great White
The Lost Coast Great White is an American version of the Belgian witbier style. It is an unfiltered beer that has a striking translucent, golden colour with white clouds. Seemingly a contradiction in terms, it has a full body mouth-feel but is surprisingly light to drink. Topped with a hint of citrus, coriander and a secret blend of Humbolt herbs, this beer is slightly sweet and a delight to drink in any season.
We think it's a great beer to see out the tail end of the warmer weather.

Anchor Brewing
IPA
The California Gold Rush lured thousands west to "see the elephant," a 19th-century metaphor for the hopeful but risky pursuit of happiness, adventure, and fortune. As early as 1849, India Pale Ale - prepared by British brewers for export to India by adding dry hops to barrels of hoppy ale - was also heading west, from England around the Horn to San Francisco.
Anchor IPA is made with 2-row barley malt and fresh whole-cone hops, its bright amber colour, distinctively complex aroma, spiky bitterness, malty depth, and clean finish unite to create a uniquely flavourful, memorable, and timeless craft IPA. The elephant you see on Anchor IPA was hand-drawn by Anchor's label artist, James Stitt.
Balmain Brewing
Summer Ale
Another new craft beer on the beer scene, this time from Balmain Brewing Company in New South Wales.
The Balmain Summer Ale is a fresh golden ale that derives its tropical fruit character from three hits of Galaxy hops. Balanced with a slightly dry finish thanks to Australian wheat, Summer Ale is bursting with the taste of Summer. Leaving the yeast in gives a cloudy appearance but keeps the beer brewery fresh. All natural and unpasteurised. Drink from a glass to allow for full appreciation of the colour, flavour and aroma.
Dia De Los Muertos
Immortal Beloved Hefeweizen
For 3,000 years the Aztecs honoured the deceased in an annual celebration called Day of the Dead (Dia De Los Muertos). The ceremony would involve using parts of the skeleton, most commonly the skull where relatives would place native Merigolds in the eye sockets to reflect the life that once was present.
Today, this festive holiday is a celebration of life. Many celebrants decorate themselves in the joyful colours of the Mexican roots, paint their faces and sing to wake the dead. Day of the Dead Craft Beer is made to celebrate life and honour the traditions of this great holiday.
This German style Hefeweizen is a golden coloured wheat beer with a delicate balance of banana esters and clove phenolics. Medium bodied with moderate bitterness.

Something Brewing
Robot Ninja Pale Ale
Robot Ninja Sorachi Pale Ale has a seductive pale appearance with a slight amber colour and a medium-bodied, complex character. A generous blend of Sorachi Ace, Cascade and Amarillo hops give the beer its fragrant bouquet and spicy flavour, with the underlying, subtly sweet finish typical of Robot Ninja.
As with the Robot Ninja Sorachi Lager, this beer is completely natural: there are no additives; only the finest pilsner and crystal malts, dried hops, brewers yeast and water.

Lost Coast Brewery
Downtown Brown
A smooth, full-bodied nut brown ale, lightly hopped with a hint of roasted and crystal malts. This ale is dark in colour without the heavy taste of a porter or stout.
The Lost Coast story dates back to 1990, when two females; Barbara Groom, and Wendy Pound, decided after years of experimental home brewing they would like to start their own brewpub. After much planning and studying, including visiting scores of pubs in England & Wales, Barbara and Wendy transformed their dream into a reality.
Since then things have moved forward at a rapid rate. As of 2009 they were the 33rd largest US brewer, producing over 5 million litres that year.

Quiet Deeds
White IPA
Quiet Deeds is a brewing company (without a brewery) who established themselves on the Australian craft beer scene two years ago. This beer is their fifth release and the first to make its way into a can, just in time for Summer.
It has refreshing flavours of orange peel and coriander with characters of wheat malt and oats to provide balance.

Endeavour
Growers Golden Ale
The beers from Endeavour are highly unique in that the recipe of each beer is changed annually to reflect seasonal differences in flavours from the ingredients (hops and malts etc). This approach is similar to that used by wine maker (the brewer is an ex-wine maker himself).
The Growers Golden Ale is a very rich and brilliant golden colour in the glass with a fine bead and good foamy head. The Ella hops give floral and subtle spice notes character to the beer while the Cascade hops deliver citrus lift and freshness.
This is a true Golden Ale with a sweet malt pallet and good mouthfeel. The Ella hop has been used for for bitterness to give the sweet malt a spicy backbone, and Cascade hops late to give citrus notes.

Moa Brewing
Session Pale Ale
Moa Session Pale Ale is an easy drinking, balanced, new world style Pale Ale. A blend of Crystal and Pale Ale malts are complemented by Kohatu, Nelson Sauvin, Cascade and Motueka hops, producing a beer with toasty malt flavours and earthy, yet tropical fruit hop tones.
Brewed in Marlborough, NZ (the hop capital of the Pacific) by the Moa Brewing Company. The name "Moa" (pronounced "mo-ah") comes from New Zealand's extinct giant flightless bird, which were in huge abundance in the region, before being hunted by early settlers. When the Moa brewery originally started, the brewer even hand delivered early trial brews to archaeologists working on a Moa bone dig nearby. Unlike the Moa, the archaeologists survived!
Edge Brewing Co
Cryonic Hops Imp Lager
This is the imperial version of Edge Brewing Project's flagship beer Cool Hops. Designed to still be crisp and refreshing with a bit more bite!
This liberating lager spends extended time cold conditioning at near freezing temperatures while being double dry hopped in two separate tanks.
Malt: Australian Pale & Crystal.
Hops: Australian Ella & Galaxy. Yeast: Bohemian Lager.