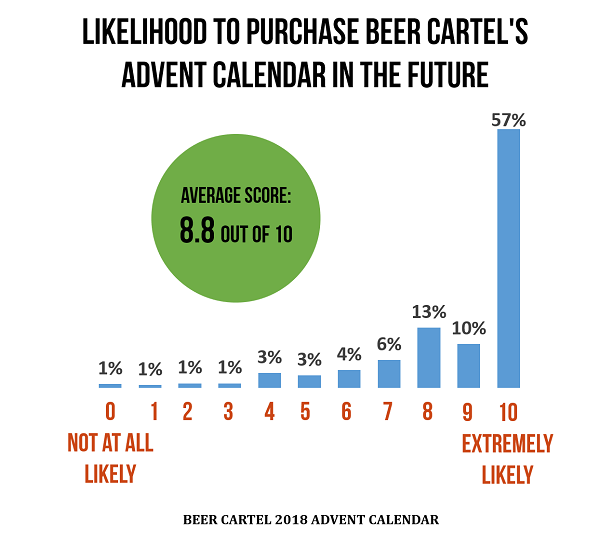 We just wanted to say a BIG thanks to everyone who took part in our Advent calendar survey.
Feedback helps assist us in creating the amazing products you want, and for that we're extremely grateful.
The awesome news is the vast majority of you really enjoyed the 2018 Advent Calendar Pack. 86% of you gave the pack a rating of 7 out of 10 or higher, with an average score 8.8!
We are super happy to see this result - our 2017 Advent Calendar Pack had an average rating of 8.5 so to see it increase even further is great to see.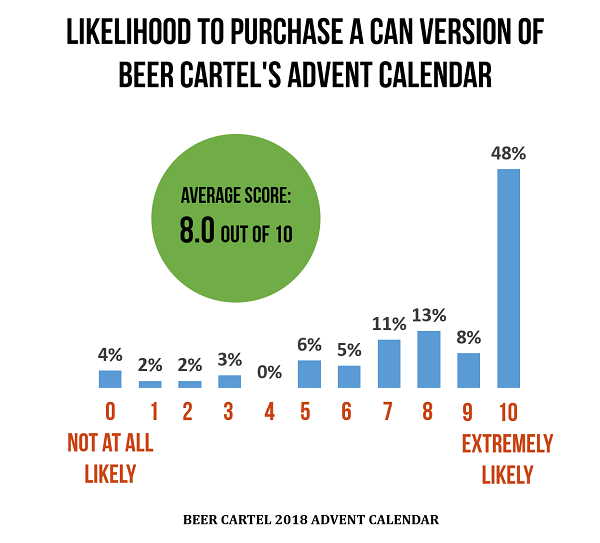 This year one of the major challenges we found when curating the beers for this year's Advent Calendar was that fewer and fewer breweries are putting their beers into bottles.
Cans have really taken hold in the Australian Craft Beer industry with the vast majority of new breweries now launching with cans and existing breweries moving away from bottles to cans.
While we always recommend drinking your beer from a glass rather than the vessel it is stored in - the consensus among most breweries is that the can is a better storage vessel. Add to that the fact that cans are smaller, lighter and perfect for the Australian outdoor lifestyle and it makes complete sense that the usage of bottles is reducing.
Overall 79% of you gave a rating of 7 or higher with regards to likelihood to purchase a can only version.
For 2019 we want to truly make it the best Beer Advent Calendar ever - with the vast majority happy for a can only version we'll see what amazing breweries we can work with to create some truly standout brews.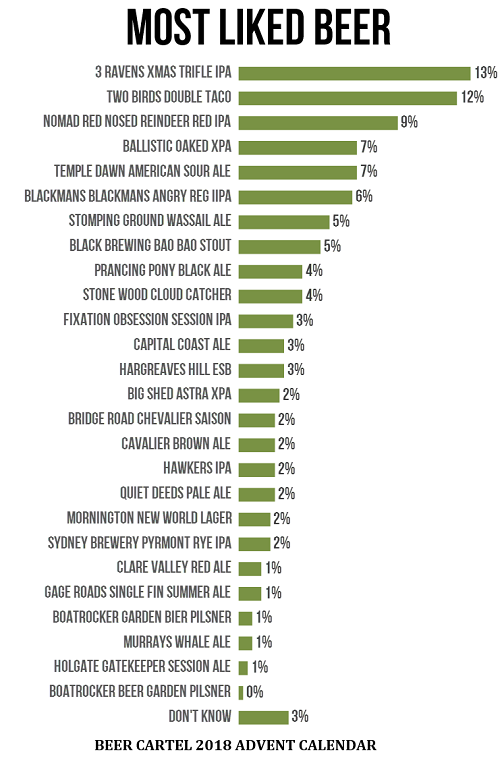 We thought it would be really interesting this year to find out which were the most enjoyed beers. What is really interesting is that four of the first five beers were collaborations that we did with different breweries which is really exciting.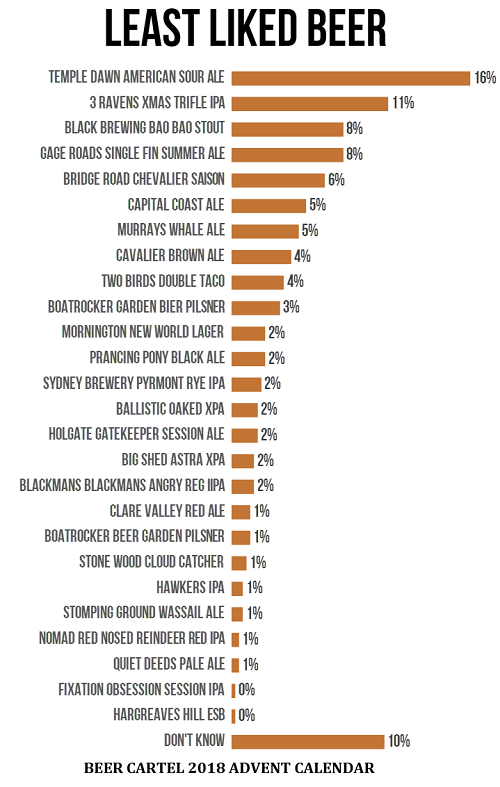 ....And while we're really happy that four of the five best beers were collaborations we did, it is interesting to note that the two of those beers were polarising and also among the most disliked!
For 2019 we're putting our thinking caps on how to make our Beer Advent Calendar the best yet - we're going to take all feedback on board and will look to create a pack that is truly memorable.
Congrats to Kat Hale you are the winner of a $100 voucher to spend with Beer Cartel!
If you wanted to re-live this year's Beer Advent Calendar, we still have a very limited amount of stock available here.
Some of our favourite comments:
"Book me in next year for another one because it is hands down the best present I have found for my brother."
"Bought it 2 years in a row for myself and my dad to share in the lead up to Christmas. Great times, memories and beers had."
"I bought 2, one for my husband and one for a friend. Both loved them and I wish I bought one for myself!"
"Kept my husband quiet for 25 days...worth every penny"
"Cracking selection - excited about opening the next door, daily"
"It was my first time, and I loved it. I'm in withdrawal since the box finished."
Wondering who won best image? Congrats to @daniwowow for their photo of Nomad Red Nosed Reindeer Red IPA.
Total votes:
A. Hargreaves Hill by @brewboyjosh - 96
B. Temple Dawn American Sour by @theyeastygoblin - 87
C. Nomad Red Nosed Reindeer Red IPA by @daniwowow - 137
D. Mornington New World Lager by @ragingtokko - 50
Scores based on total votes on Facebook & Instagram.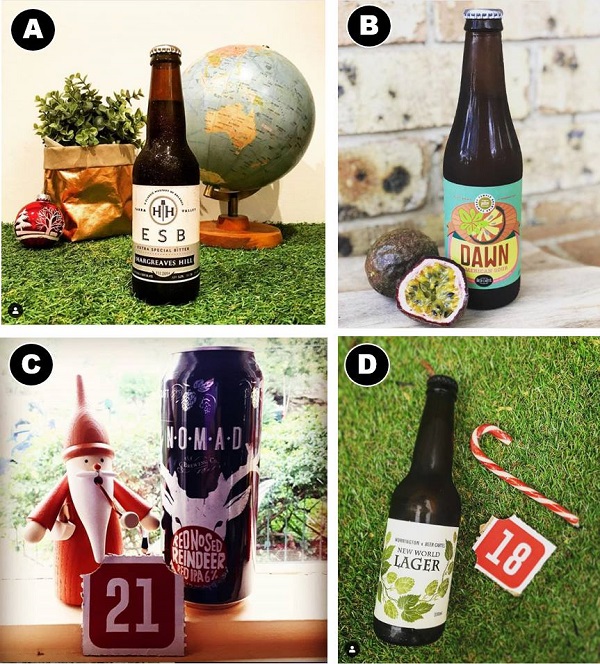 Thanks again,
The Boys @ Beer Cartel
---