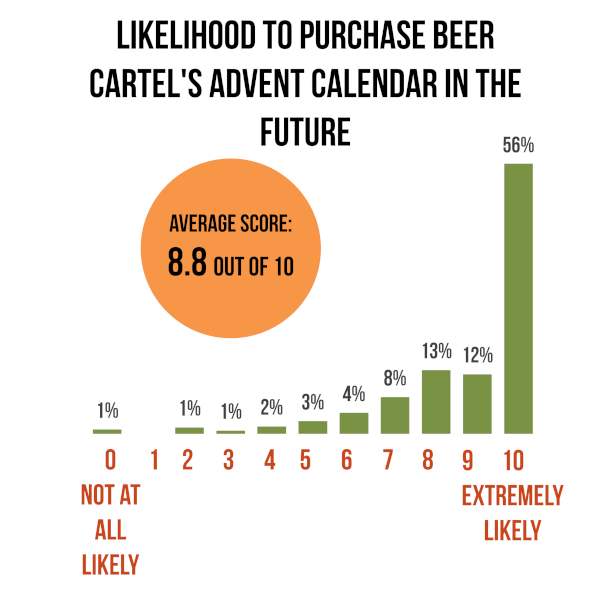 We just wanted to say a BIG thanks to everyone who took part in our Advent Calendar survey.
Feedback assists us in creating the amazing products you want, and for that we're extremely grateful.
The awesome news is the vast majority of you really enjoyed the 2021 Beer Advent Calendar. 89% of you gave the pack a rating of 7 out of 10 or higher, with an average score 8.8.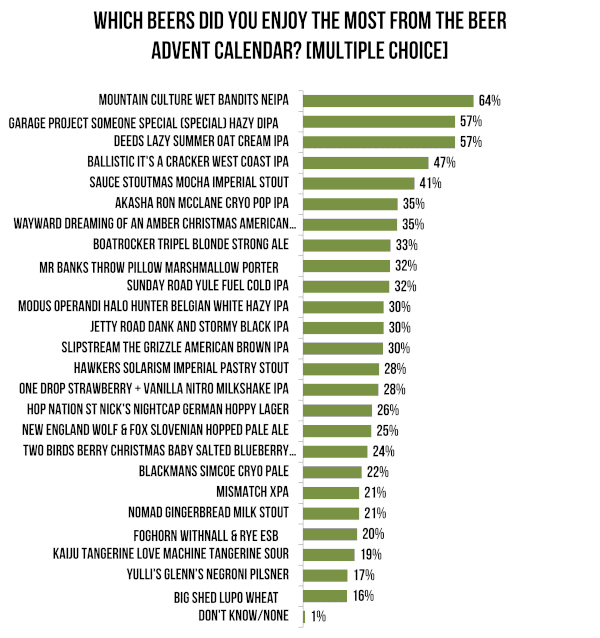 The top 5 beers except for #2 Sauce Stoutmas Mocha Imperial Stout were all an IPA variant. Mountain Culture Wet Bandits NEIPA was voted this years #1 Advent Calendar Beer.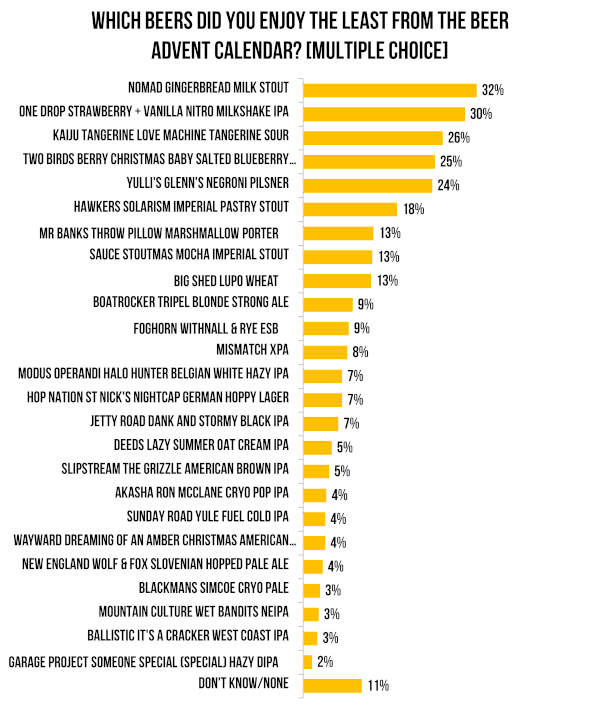 The least liked beers were a mixed bag with Nomad Gingerbread Milk Stout and One Drop Strawberry + Vanilla Nitro Milkshake IPA being most cited.
11% either didn't know/did not have a beer they least liked, which meant for many there wasn't a beer in the Advent Calendar they didn't like!
Favourite Beer Advent Calendar Photo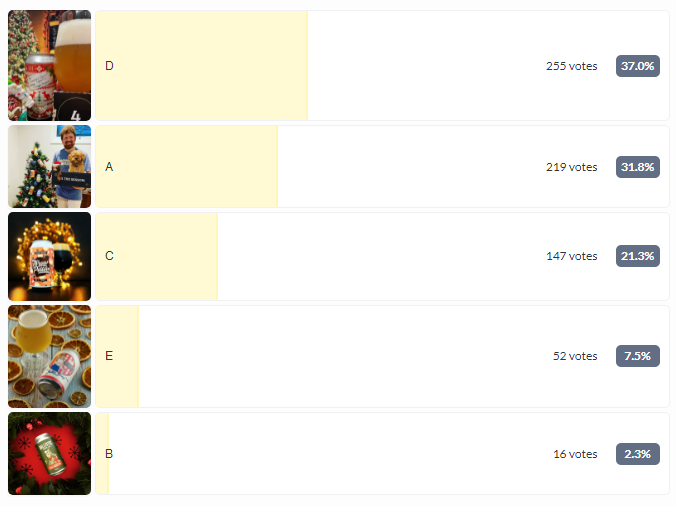 A big congrats to Brendan Carpenter for best Advent Calendar photo - $200 to spend on craft beer is coming your way.
And congrats to Darren Moore you are the random winner of a $100 voucher to spend with Beer Cartel for answering this survey!
For 2022 we've already begun putting our thinking caps on how to keep improving on this year's Beer Advent Calendar - we've taken all feedback on board both positive and negative.
If you haven't already done so you can register to be notified when the 2022 version is released for pre-order here.
Thanks again!
The Team @ Beer Cartel
---