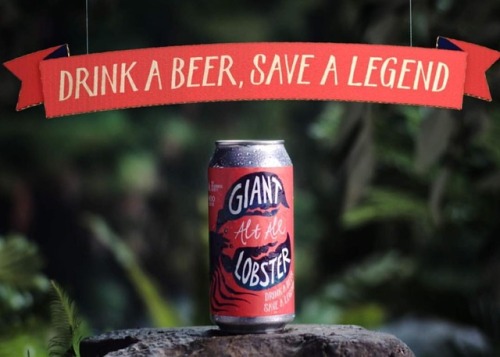 Get it here: https://www.beercartel.com.au/moo-brew-wilderness-society-giant-lobster-ale/
A great collab by @wilderness_aus & @moobrewbrewery
Giant Lobster Ale is a beer brewed exclusively to help protect the home of the endangered Tasmanian Giant Freshwater Lobster by one of Australia's most awarded craft brewers: Tasmania's Moo Brew.
The beer is an Alt Ale - a cool, fermented ale that's well-balanced and easy drinking, with a touch of bitterness and a toasty aroma. It's clear and copper-coloured, much like the fresh, tannin-stained waters the Giant Lobster loves. Brewed in Tasmania, of course, thanks to the incredible generosity of our friends at Moo Brew!
After decades of poaching, habitat loss and mining pollution, the legendary Giant Freshwater Lobster - the world's largest freshwater invertebrate - faces extinction. Since our campaign launched, Federal Environment Minister Josh Frydenberg has signed a Recovery Plan for the species, and now we're keeping the pressure on the Tasmanian Government to put this into action.
All profits from the sale of this beer go straight back into the campaign to help protect the lobster's habitat from logging.
---