In recent years the countdown to Christmas has been made a little more interesting with the option of having a little tipple each day as you head into Christmas.
For 2018 we've put a list of the top alcohol advent calendars where there's something for everyone.
Australian Gin Advent Calendar from Gintonica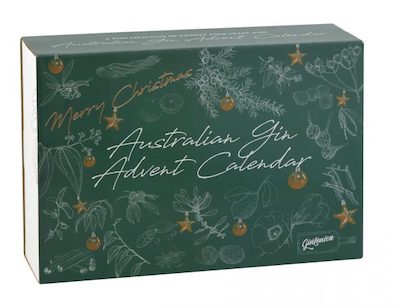 Image: Gintonica
Gin! Gin! Gin!
How good is a G&T on a Friday afternoon or pre dinner Gin Cocktail at your favourite bar. Well for 25 days in December you could enjoy the high life with this Gin Advent calendar.
Grab yours here: https://gintonica.com.au/product/2018-aussie-gin-advent-calendar-prepurchase/
Beer Advent Calendars from Beer Cartel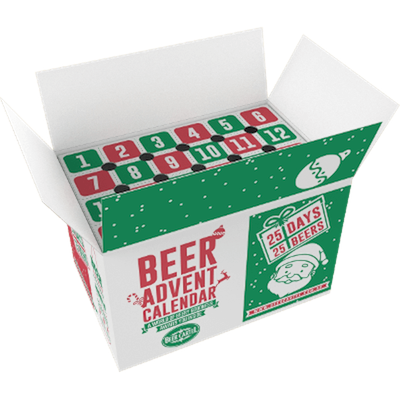 Image: Beer Cartel
Now an annual tradition among beer drinks is Beer Cartels Beer Advent Calendar. For 2018 two different versions have been released, the All Rounder Discovery and the Expert version.
Beer Discovery Advent Calendar
The All Rounder Discovery Beer advent Calendar is just that, a box filled with absolute variety from 25 of Australia's top independent breweries. Featuring over 20 different styles of beer it's sure to get the tastebuds salivating! It's perfect for the craft beer newcomer or the seasoned craft beer drinker and also features 7 one-off exclusively brewed beers you won't want to miss out on.
Grab yours here: https://www.beercartel.com.au/beer-advent-calendar
Expert Beer Advent Calendar
And if you're looking for the next step up, there's the Expert Beer Advent Calendar. Both options are amazing but the Expert versions steps things up a notch with bigger and even bolder flavours - definitely not one for the craft beer newcomer but essential for the die hard craft beer drinker. With boundary pushing flavours you can expect more bitterness, more darkness, more imperialness, more barrel ageing and everything in between! It truely is a must have pre-Christmas gift for the Uber Beer Geek.
Grab yours here: https://www.beercartel.com.au/expert-beer-advent-calendar/
Cider Advent Calendar from Beer Cartel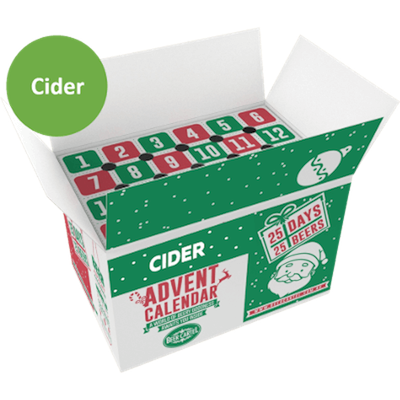 Image: Beer Cartel
Why should beer drinkers have all the fun?!
With the growth of cider over the years in Australia it was logical we put together a cider advent calendar this year. Featuring a mix of 25 Australian and International ciders it's the perfect pack for those who love the apple and pear based nectar.
Explore the different flavours produced by amazing independent cuderies and quench your thirst each day with a new unique cider, hand picked just for you.
Grab yours here: https://www.beercartel.com.au/cider-advent-calendar/
Wine Advent Calendar from The Wine Gallery
Image: Wine Gallery
If beer, gin, whisky and cider aren't your thing then the team at The Wine Gallery have again put together a great advent calendar for 2018. With the option of 12 white or 12 red in the box it's a great way to celebrate the 12 days of Christmas (bottles are 750ml)
Grab yours here: https://www.thewinegallery.com.au/special-packs/d...
Whisky Advent Calendar from White Possum
Image: hardtofind
And finally if you like a stiff drink then this whisky advent calendar will be right up your alley!
Featuring 25 x 40ml whiskys secretly sealed behind little compartments you'll have one wonderful whisky to sample from the 1st to 25th of December. Enjoyed straight or on the rocks these are sure to take the edge off!
Grab yours here: https://www.whitepossum.com.au/advent-calendars
---