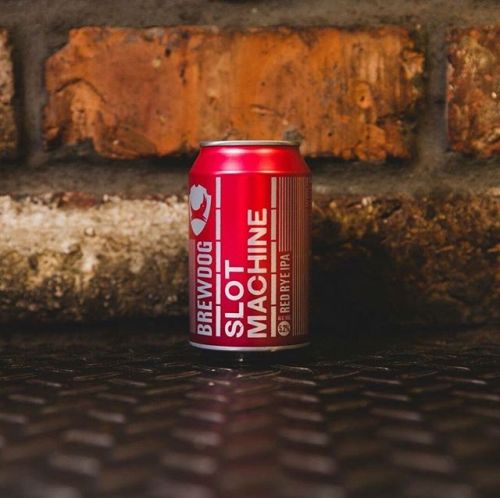 Available in store & online: http://bit.ly/2HEnvdp
Beer description: Slot Machine has myriad warming malt notes of caramel, toffee, toast crust and fruit loaf, with a sticky rye spice. New world hops impart a robust but mellow blend of citrus and herbal spice.
Slot Machine is 5.2% ABV and packs a bitterness of 55 IBU from being kettle hopped with Magnum, but also a hit of citrus from Amarillo in the whirlpool and dry-hop. A third wave was also added; herbal spice from German hop Callista bringing a nobility to the proceedings. Added with the Amarillo, this new hop (first released in 2016) also gives a berry fruit and gooseberry character, so Slot Machine has a series of interlinked hop flavours to unravel!
The beer was also brewed with Pale, Carafa and Crystal malt to give notes of caramel, toffee and bread crust as a baseline, and then layered with a generous addition of rye. BrewDog love brewing with this ingredient, despite the potential it has to make brewers think twice. In Slot Machine it adds a depth of spice to go with the hops and balance out the caramel from the Crystal malt. In short, as any brewer will tell you, rye holds everything together.
Photo by: @brewdogofficial — view on Instagram http://bit.ly/2H4OhL1
---