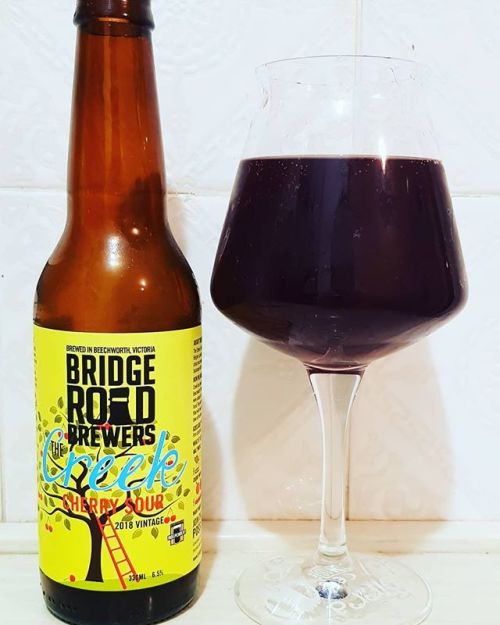 Available online & in store: http://bit.ly/2BYDIbQ
Beer description: The Creek is Bridge Road's take on a traditional Belgian Lambic beer style 'Kriek'. The rich red colour and sweeter cherry flavour of this beer is balanced with a sour finish.
HOW WE MAKE IT
Creek has been aged in oak barrels 'on' Beechworth Cherries for 12 months. The barrels were placed in the cherry orchard and filled by hand. They are then returned to the brewery, and filled with beer for secondary fermentation and take on the flavour of whole Cherries.
Photo by: @bridgeroadsa
---