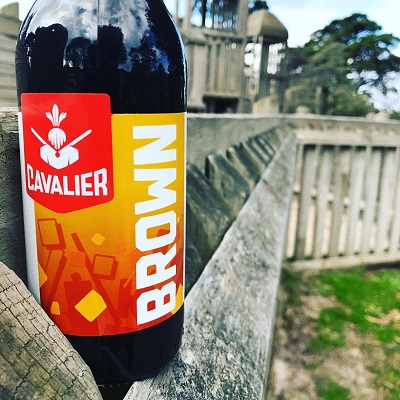 Beer Name: Cavalier Brown Ale
Brewery: Cavalier Brewing
Location: Derrimut, Victoria
Style: Brown Ale
ABV: 5%
Beer Description:
Full of rich complex malt flavours. Using a broad mix of chocolate and crystal malts, the Cavalier Brown delivers an initial burst of caramel sweetness, followed by a dry, crisp roasted note. The perfect mix of chocolate and toasty caramel flavours. With added complexity aromas from classic American hops add subtle citrus notes that will reveal something new in every sip.
Watch: Geoff Huens from Beer Cartel talks to Cavalier Co Founder Steve Martin
About the Brewery:
Like all good things, Cavalier Brewing was born over a beer. 100% independently owned and operated by three mates who founded the company in 2011.
---