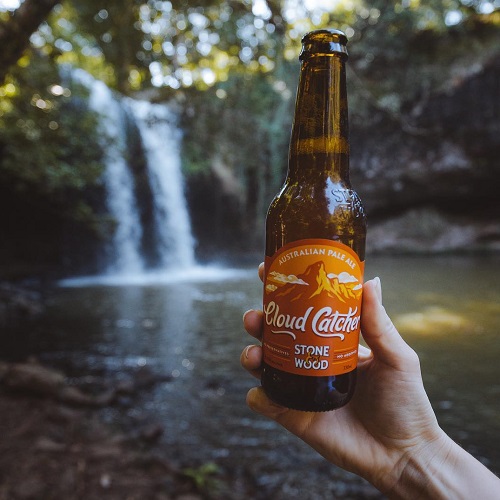 Beer Name: Stone & Wood Cloud Catcher
Brewery: Stone & Wood
Location: Byron Bay, New South Wales
Style: Australian Pale Ale
ABV: 5%
Beer Description:
This refreshing Australian Pale Ale, hopped with Galaxy, Ella and Enigma has tropical stone fruit aromas and flavours. With a medium bodied mouthfeel from the blend of pale and crystal malts, it finishes crisp, with a firm bitterness.
Watch: Geoff Huens from Beer Cartel talks to Stone & Wood Head Brewer Caolan Vaughan
About the Brewery:
Born and raised in Byron Bay, we're proudly independent and local, brewing and bottling our approachable beer in the Northern Rivers of NSW.
After catching a wave, a band at the pub, exploring the hinterland or catching up with friends, in this part of the world people enjoy having a beer. We brew beer for times like these - beers for the locals, friends passing through and those who appreciate good beer.
This region's natural beauty, the colourful, eclectic and community-minded people and the conscious approach to living inspire us and our beers.
It has shaped our philosophies and our values, influencing our approach to business and to living a good life. We try to not over complicate things, keep it simple and real, while using beer as a force for good.
The way of living around here is the way it should be.
---