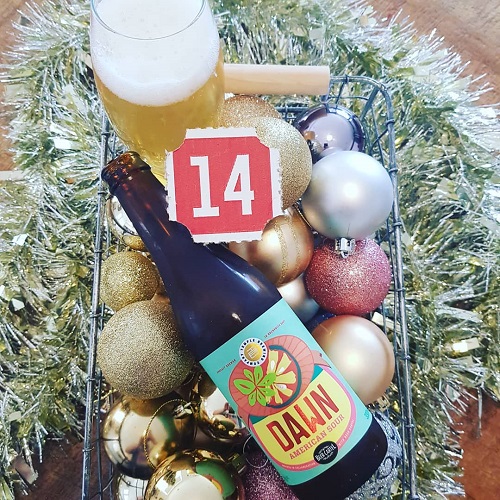 Beer Name: Temple Dawn American Sour
Brewery: Temple Brewing Company
Location: Brunswick, Victoria
Style: American Sour
ABV: 4.7%
Beer Description:
This American Sour has been kettle soured and is bursting with zesty aromas and flavours. Showcasing a juicy fruit mouthfeel with a balanced tart finish, it is the perfect refresher on a warm summers day. It offers the richness of spring and the bounty of summer.
Photo credit: @three_boats_brewing
Watch: Geoff Huens from Beer Cartel talks to Temple Brewing Head Brewer Paul Cook
About the Brewery:
Temple's amazing beer is all brewed on site in their Brunswick brewery. Their team of experienced and skilled brewers work hard to ensure that you enjoy every mouthful of our tasty, delicious range of craft beers. It doesn't get any fresher than this!
What might look a bit like a whole lot of stainless steel tanks and pipes to the uninitiated, is a carefully designed system that operates consistently and efficiently. A collaborative design with the experienced team at Newlands Systems Inc, the state-of-the-art brewhouse is a marvel to behold (and to brew in). A touchscreen interface allows precision control of every step of the process.
The brewery is not only beautiful, it's also incredibly energy efficient and reclaims waste water from the brewing process to be re-used in other tasks. It's as sustainable as they could make it, all in an effort to have every aspect of Temple environmentally friendly.
---