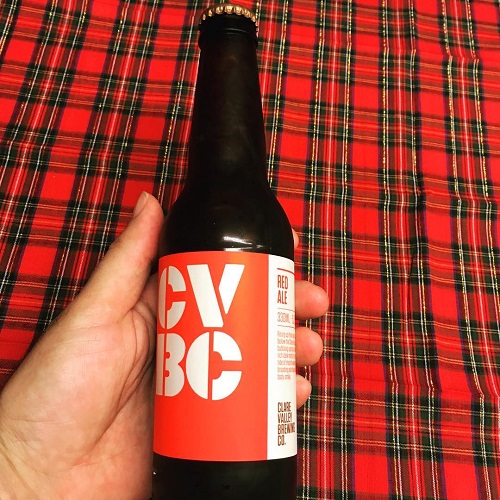 Beer Name: Clare Valley Red Ale
Brewery: Clare Valley Brewing Company
Location: Clare Valley, South Australia
Style: Red Ale
ABV: 5.2%
Description:
Rising up from one-hundred metres below the Clare Valley, water from a bubbling spring is brewed together with rich dark malts to create a crimson red tide of mouth-watering delight. It's a rich brooding ale that will make your whole body smile.
Watch: Geoff Huens from Beer Cartel talks to Clare Valley Brewing's National Sales Manager Ben Stephens
About the Brewery:
We'd like to think we're the type of crew you'd want to kick back and have a beer with. In fact, we reckon we're just like our beers: fun, approachable and easy going. Kinda like your knockabout mate from the country.
We're proud to call Clare Valley home. It's in our bones – and our beers. We draw water from a natural aquifer beneath the brewery, so you could say our beers have the essence of Clare Valley as their backbone.
At CVBC, we're all about good times spent with good friends drinking great beer.
---