Craft beer in Australia has absolutely exploded over the last 9 years. When we originally started back in 2009 it was hard to get 50 beers - these days we could access over 3,000!
With all that choice it does make it tricky to work out exactly what beers to stock. We only want to offer the best craft beers from Australian and overseas. To do this a lot of research goes into the beers we handpick which we think you'll love....
Tasting, Tasting Tasting...
With so many beers available we have the very difficult job of taste testing them to find those which will appeal. It's a tough job, but someone has to do it! And the best part is, unlike wine, you actually have to swallow beer to be able to appreciate it's true flavour.
Tasting definitely helps you sort out the good and the great from the bad - the hardest part is when you have to taste the bad!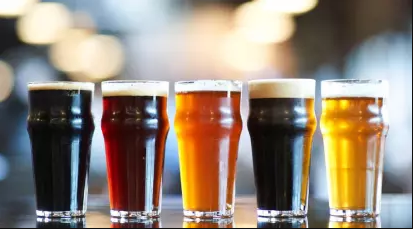 Beer Rating Sites
We spend hours trawling beer rating sites to find those beers that rate highly. If a beer rates 90+ out of 100 on Ratebeer then this definitely one for the consideration set.
We also use Untappd on this website which can help you choose great beers when shopping online. It uses a 5 point rating which can be simplified down to:
Rating of 4 to 5 - this is a must try beer
Rating of 3.5 to 4 - good quality beer which if you like the style you'll enjoy
Rating of 3 to 3.5 - it you like the style you'll probably consider this an ok beer
Rating of less than 3 - don't bother

GABS Hottest 100 Australian Craft Beers
The annual beer voting democracy to find the best 100 beers in Australia takes place every January at the same time as Triple J's Hottest 100 Music Countdown. This provides some sure clues to the best beers around, plus their additional lists provide insight about up and coming beers worth hunting down.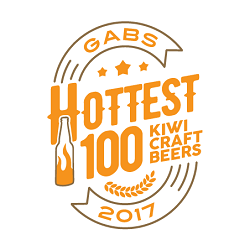 What You Want
Listening to what you want as craft beer drinkers is vitally important. If there is high of demand for a beer from people like yourself then it tells us that it is a must stock beer. We listen and stock accordingly.
Beer Awards
The heart and sole of continuous improvement for any brewery is feedback from beer judges. It identifies the strengths and flaws of beers so that brewers can continue to refine them. For us beer awards also provide great insight into those beers that the judges within the industry think are fantastic.

---
Interesting Fact:
On average over the course of a year we get 1,000 new beers. This means we have a continuous array of new and wonderful beers to pick from and keeps our range constantly evolving.
---
---