For those that enjoy a beer or two a beer gift can be just the thing to give them for Christmas, or any other time of year to be honest!
As we edge closer to Christmas here are our Top 3 Christmas Beer Gifts.
Beer Advent Calendar
A Beer Advent Calendar is more of a pre-Christmas gift but what an awesome way to count down to Christmas!
Featuring 25 different beers across more than 20 different beer styles this is the ultimate beer lovers advent calendar.
Our Beer Advent Calendar features 100% Australian Independent craft beers brewed by Australia's leading breweries. You'll be supporting and saying cheers to small Australian breweries who are as passionate about beer as you are.
The beers featured are also all new beer releases, exclusive collaborations with Beer Cartel or limited releases.
With limited stock each year these always sell out so make sure to secure yours today or you'll have to wait until next year - you've been warned!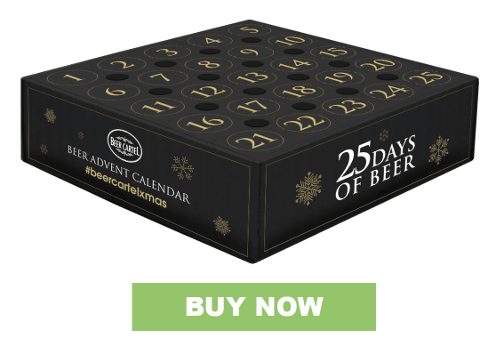 Monthly Beer Subscription
What's better than a gift that keeps on giving?
One that keeps on giving beer!
With over 10 years experience sending over 30,000 monthly beer subscription packs across Australia to over 5,000 members we think we've learnt a thing or two about what makes an awesome subscription pack!
With a focus on freshness and variety these subscription packs are hands down the ultimate monthly sampling pack.
We have a pack to suit all levels of craft beer drinker from the beginner to the expert beer drinker and with easy online ordering and monthly pay by the month option its a great way to experience beers from around the world.
Choose from the Bootlegger 6 pack, Speak Easy 12 pack or the ultimate limited release Black Market 12 pack.

Christmas Beer Box / Christmas Beer Hamper
Choose between two amazing of out most popular beer gift packs, the Christmas Dozen Beer Box or the Christmas Beer Hamper.
If the recipient is all about their beer then we recommend the Christmas Dozen Beer Box which features 12 different craft beers from some of the best breweries around. If you would like them to enjoy some snacks and nibbles with their beers then you can't go past the Christmas Beer Hamper which features 9 different beers and snacks to go with them.
Both packs come beautifully packaged in a Christmas themed box and are finished off with a bow - you don't even need to gift wrap these gifts!
So if you're looking for a beer gift for the beer love in your life or someone that enjoys sampling new brews then look no further! All of these gifts are sure to please and will have them thanking you for a long time to come!
---