Hefeweizen is a type of German wheat beer from Bavaria, Germany. Hefe is a German term for "yeast" while weizen means "wheat", so basically, a Hefeweizen is an unfiltered wheat beer with yeast in it. The yeast gives the ale a very hazy and cloudy look. The unfiltered yeast and wheat also adds extra bitterness to its flavour.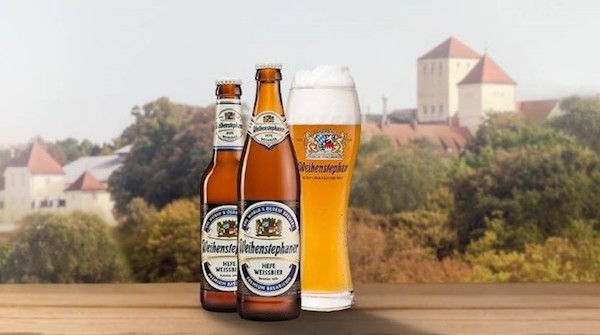 Image: pastemagazine
Brief History
Hefeweizen beer is considered one of the most popular beers around the world and it has survived hard times during the course of its history. The style originated around the 1520s in the breweries of Bavaria, Germany.
When Hefeweizen was first brewed, the German regulations did not allow it to flourish. In 1487, Germany proposed the Reinheitsgebot or Purity Law which states that the only allowable ingredients in making beer were barley, hops and water. Yeast which is a main ingredient of Hefeweizens was not mentioned.
The Purity Law ensured that only basic and inexpensive ingredients were used to be easily accessible to ordinary bread makers who were interested in beer crafting and selling. The law also intended to impose certain health safety standards because some brewers were using unsafe concoctions for beer preservation at that time. This has stopped foreign beers from being imported into Germany because they did not meet the particular standard of the law.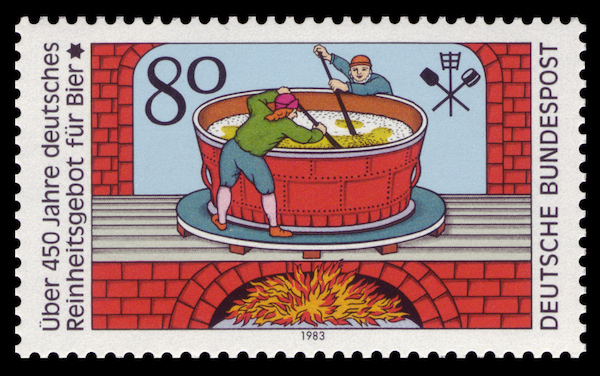 Image: wikipedia
In 1516, Bavaria adapted the Purity Law as well. Over time, a lot of breweries started the hop-barley-water mix. As a result, many breweries were not happy because the beers were of low quality and of bad taste. As an act of rebellion, many breweries started to process their beers with different items to improve the flavours. One of the most popular beer made was Weissbier.
Weissbier was made of malted wheat with malted barley for extra taste. The royals favoured this style so in 1520s, they finally passed a mandate to allow a single brewery in Czech border town of Bavaria to brew it. The whole operation was managed by the Dukes of Degenberg in the village of Schwarzach.
As years passed, multiple breweries all over Bavaria were opened to craft high quality Weissbier. This has made the beer style the most popular in Bavaria. The Dukes of Degenberg in the village of Schwarzach managed the whole operation. It was then under the full control of the Wittelbachs.
In 1700s, Hefeweizen was starting to become unpopular as traditional dark lagers were making a come back. The Wittelbacks decided it was no longer worth their while to hold exclusive rights to the brewing of Weissbier. In 1778, they amended the law so that anyone could brew this particular style. However, this move did not improve its popularity. In 1812, only two breweries in Bavaria were still making Weissbier. Eventually, they sold the declining business to George Schneider I in 1856. When the style came back into the limelight in the mid-1900s, the family-owned G. Schneider & Sohn had become the most popular Weissbier brewery in the world.
How is Hefeweizen different from other wheat beers?
Wheat beer is basically a kind of beer which is brewed with a significant quantity of wheat. It contains a large portion of wheat malt which ranges from 50% to 70%, the rest are just regular barley malt. There are different types of wheat beer around the world such as the German Weissbier and Belgian wheat beer.
The German Weissbier can be further divided into four categories on the proportion of wheat, hops and yeast used, namely Kristallweizen, Dunkelweizen, Weizenbock and Hefeweizen. Kristallweizen means 'clear wheat' because it is heavily filtered resulting in a very clear beer. Dunkelweizen is brewed with very dark malts and results in a very dark, bready beer.
Weizenbock is a style of German lager that is traditionally malty, somewhat sweet, strongly alcoholic, with little or no hop flavour or aroma. It combines the characteristics of the two styles.Thus, It is the heartiest of the wheat beers.
Hefeweizen is the most popular of all its Weissbier siblings. This is an unfiltered ale, meaning the brewer's yeast is left in suspension, making the beer cloudy and slightly white looking. The heavy wheat profile gives them a uniquely refreshing flavour. As you smell your Hefeweizen, you will notice a mixture of fruity and spicy aroma. You can also taste banana, clove and vanilla flavours.
American Hefeweizen vs German Hefeweizen
Hefeweizen is originally from Germany but the style rose to popularity in America due to German immigrants. Unfortunately, some of the qualities that make a Hefeweizen a true German wheat beer have been lost in American interpretation. The two have big difference in flavour because of the type of yeast each uses. American brewers use American yeast strains which make their beers maltier than that of Germans.
The other differences between the two are the use of hops and malt. German brewers barely use hops in the Hefeweizens to avoid adding harshness to the delicate balance of esters, phenols and the fermented wheat flavour. German hefe also have a greater amount of wheat versus American types of Hefeweizens.
Drinking Hefeweizen
Wheat beers like Hefeweizen taste best cold and in a specific style of glass called Weizenbier glass. The glass is shaped like a modified tulip with a narrow base that opens up to a wider middle and then slightly tapers again at the rim. The shape of the glass helps form the desired white head when the beer is poured.
Most American Hefeweizen drinkers prefer the beer with a lemon wedge, either on the rim or right in the glass. They believe the puckering tartness of lemon can help sooth the summer heat away. However, some traditionalists frown upon this practice as they feel that the citrus affects the genuine taste of the beer and prevents the formation of a perfect foam head.
Wheat beers can be paired with almost any type of food. However, for a Hefeweizen, most experts suggest that its slightly sweet and spicy flavour compliments seafood, vegetable salad, or cheese.
Hefeweizens To Try
We here at Beer Cartel have wide range of traditional, and not so traditional hefeweizens, we'd reccomened trying any of these:
Country: Germany
Brewery: Weihenstephan
Style: Hefe Weissbier
Format: 500ml Bottle
ABV: 5.4%
Weihenstephan Hefe Weissbier is brewed to a classic German recipe. Naturally cloudy with a rich yeasty taste, it is a refreshing beer and is often considered the benchmark for quality cloudy wheat beers.
Rated 99 out of 100 on Ratebeer.com
Country: Germany
Brewery: Erdinger Weissbräu
Style: German Hefeweizen
Format: 500ml Bottle
ABV: 5.3%
The Premium Weissbier at the top of its class. Not only in the context of the Erdinger assortment Erdinger Weissbier with fine yeast applies undisputed as the classical authors, as the white beer absolutely. It is brewed with fine yeast after a delivered prescription and naturally strictly after the Bavarian purity requirement. Today still without the traditional bottle fermentation one does not do here: Three to four weeks it lasts, until the Erdinger Weissbier with fine yeast matured. For the production only finest raw materials are used. Experience of many years and constant quality controls guarantee beyond that the unmistakable taste. A Weissbier for all, those the unforgettable good taste love.
Country: Germany
Brewery: Brauerei Gebr. Maisel Bayreuth
Style: German Hefeweizen
Format: 500ml Bottle
ABV: 5.4%
The careful selection of the finest wheat and barley malts gives Maisel's Weisse its reddish glowing amber colour. The beer uses a recipe and traditional brewing methods passed down by generations of master brewers, while the speciliaty yeast gives the beer its unique character. The beer has pleasant fruity notes with malt, fruit and clove flavours and a touch of nutmeg, producing a slightly fruity, spicy wheat beer.
A beer of true quality.
Rated 93 out of 100 on Ratebeer.com
Country: Germany
Brewery: Franziskaner Weissbier Brewery Munich
Style: German Kristallweizen
Format: 500ml Bottle
ABV: 5%
Crystal clear, clean in taste and colour. For those who desire a weissbier without yeast. Also known as Club Weissbier and as Kristall Klar.
---