December 2014 Club Beers

Inedit
Estrella Damm
Inedit means "Never been done before". In cooperation with the brewmaster of Estrella Damm, Inedit was crafted by the globally acclaimed chef Ferran Andria, Juli Soler and sommeliers Ferran Centelles and David Seijas from ElBulli Restaurant.
A skillfully brewed blend of lager and wheat beer styles, Inedit uses a combination of barley malt, wheat, hops, coriander, orange peel, yeast and water. Uniquely brewed to create a complex aroma and opaque appearance, a floral nose leaves a sensation of fresh yeast and sweet spices. Lightly carbonated with a creamy texture, the soft full body leaves a long and lasting finish.

Anytime IPA
Temple Brewing
Temple Anytime IPA delivers the big, hoppy aroma and flavour you'd expect from an India Pale Ale, but is low enough in alcohol that it is drinkable anytime you feel the urge.
Brewed using the best American, Australian and NZ hops, including Amarillo, Centenial, Citra, Crystal, Mosaic, Pride of Ringwood and Dr Rudi, this sessionable beer is reminiscent of classic IPAs, but is unlike anything you've ever tasted.

Barock Dunkel
Weltenburger Kloster
Brewed at the Weltenburger Monastery, which was founded in 45 AD, with the brewery established in 1050. This is the world´s oldest dark beer. A true experience of flavour.
Full bodied, with fine malt aromas. slightly bitter with some sweetness, creamy and with the warm colours of amber, intensive flavour and fragrance.
Brewed in traditional monastic manner, it's regarded as one of the great beers.

All Day IPA
Founders Brewing Co
From one Session IPA to another – you've tasted the Aussie version, now here's the benchmark – the one that has helped spurn the Session IPA category.
The beer you've been waiting for. Keeps your taste satisfied while keeping your senses sharp. An all-day IPA naturally brewed with a complex array of malts, grains and hops. Balanced for optimal aromatic and a clean finish. The perfect reward for an honest day's work and the ultimate companion to celebrate life's simple pleasures.
November 2014 Club Beers

Stout
4 Pines Brewing
A dry Irish style stout, presenting almost black, bearing a generous tan head. The aroma profile is of coffee, chocolate and caramel malts. These are matched on the palate with a full bodied, smooth finish and a balancing bitterness. Currently being tested to become the first certified 'space beer' in the world!
Brewed at 4 Pines, based on Sydney's North Shore with a bar in Manly and brand new brewery in Brookvale.

English Pale Ale
Arctic Fox
Arctic Fox Brewing is a proudly independent Australian micro brewery located in Dandenong, East of Melbourne. They are passionate about making fully flavoured naturally brewed beers that they know consumers will enjoy.
For those who like a traditional English Ale, this beer has a rich full malt driver flavour. The low bitterness allows the six malts used in this beer to deliver a complex character of caramel bliss. Like all Arctic Fox beers, this ale is bottle conditioned giving it a little time to develop. A lower level of carbonation completes this style perfectly.

Japer Ale
Stone & Wood
Up Bryon Bay way there are only a few weeks of the year where it gets really cold. As a result brewing big winter beers is not something Stone & Wood need to do a lot of. So they decided to go both ways; brewing a beer perfect for winter, as well as all year round.
The Jasper Ale reflects the red volcanic soil of the Byron Bay hinterland and is brewed from a blend of pale and crystal malts. It is deep red, has a rich malt character and is well balanced with a firm spicy hop bitterness.
If you're looking for a Pidgeon hole to stick it in there's no neat fit, but the inspiration comes from German Alt, American Amber Ale and an English Brown Ale styles.

Dark Red IPA
Six String Brewing
This recipe is based very loosely on the West Coast USA style Red Ale, tweaked and nudged until it's arguably become Six String's signature beer. The red colour comes from rich caramel and chocolate malts, which also give off a contrasting creamy white head.
Once you've stopped looking at it and get it close to your face, you'll get the hops, hops, hops. They've been added late in the brewing process; at the end of the boil, in the whirlpool and dry hopping during fermentation. Yet, despite the heavy hopping regime, between those big malts and the big hops it's a balanced beer. You could argue it keeps its balance a little too well. At 6.6 per cent ABV, you might even say it sneaks up on you.
October 2014 Club Beers

IPA
Big Sky Brewing
This big, rich IPA features Simcoe hops which give it both a fruity, piney hop nose and a clean, ringing bitterness. In-between, the malt flavour is slightly caramel for a touch of malt sweetness. This IPA is well-balanced and very expressive with hops.

Original
Paulaner
When the Original Münchner was brewed for the first time at the end of the 19th Century, it was a spectacular success. With its hoppy taste, subtle, light and elegant, it has become very popular.
Today the Paulaner Original Münchner is the best sold Münchner Hellbier (lager beer) in the world and Paulaner's No. 1 export beer in over 30 countries.

55 American Pale Ale
3 Ravens
3 Ravens 55 is an American style Pale Ale, first brewed on their 5th Birthday. Five assertive hops meet a blend of barley, corn, wheat oats and rye.
Floral aromatics lead to a structured maltiness and clean finish. Traditional bottle conditioning naturally carbonates this beer and helps its complexity.
3 Ravens originally started in Melbourne in 2003, named after a beer that was originally brewed for a wedding. It has gone through changes over time, most recently in 2013 when it was sold to WA's Mash Brewing who have used the site to brew both Mash and 3 Ravens beers. In 2014 3 Ravens was named Champion Small Australian Brewery at the Australian International Beer Awards.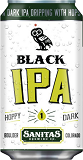 Black IPA
Sanitas Brewing
Rugged and resilient, rye has been a staple grain for ages and its spicy black pepper-like flavour has been prized by distillers and brewers for centuries. Rye thrives in the harshest conditions and comes to life in Ruthless, a spicy and rugged IPA with fruity, citrus and herbal hop notes balanced with the dry spiciness of the rye, making the beer aggressive yet comforting to bolster against whatever the winter winds may bring.
September 2014 Club Beers

Belgian Style Pale Ale
White Rabbit
While regular visitors to the brewery in Healesville and the Little Creatures Dining Hall in Fitzroy will be aware that there is a steady stream of often experimental tiny batch beers coming out of White Rabbit, it has been a while – three years in fact since they added a beer to their core range of Dark and White.
Among those tiny batches has been a number of beers that have loosely played around with the Belgian pale ale style and thus it is that the third White Rabbit year-round beer is a "Belgian style" Pale Ale. Described as a meeting of old school and new, it's a beer that pours a brilliant copper in the glass with subtle herbal aromas that are joined by a touch of fruitiness once it warms. There's some caramel sweetness to taste, with the Belgian influence adding much in the way of spiciness and helping create a distinctly dry finish.

Moose Drool Brown Ale
Big Sky
Moose Drool is a Brown Ale from Big Sky which is far and away the best selling beer brewed in Montana. The beer is chocolate brown in colour with a creamy texture. It is a malty beer with just enough hop presence to keep it from being too sweet. The aroma also mostly comes from the malt with a hint of spiciness being added by the hops. Moose Drool is brewed with pale, caramel, chocolate, and whole black malts; and Kent Goldings, Liberty, and Willamette hops.

Kellerbier
Schlappeseppel
Schlappeseppel Kellerbier (cellar beer) is cloudy in appearance. Its main ingredient is yeast providing the beer with a distinctive, very soft, round and slightly bitter taste.
Schlappeseppel Kellerbier is brewed traditionally (direct from the storage cellar) with the beer kept unfiltered. This was the way all beers were made for 6000 years before advancements at the end of the 19th century.

Ruthless Rye IPA
Sierra Nevada
Rugged and resilient, rye has been a staple grain for ages and its spicy black pepper-like flavour has been prized by distillers and brewers for centuries. Rye thrives in the harshest conditions and comes to life in Ruthless, a spicy and rugged IPA with fruity, citrus and herbal hop notes balanced with the dry spiciness of the rye, making the beer aggressive yet comforting to bolster against whatever the winter winds may bring.
August 2014 Club Beers
Budvar Dark Lager
Budejovicky
Budejovicky Budvar Dark Lager is produced in the same manner as the original Premium Lager with the use of the finely selected ?Atec hop, Moravian malt, water from 300 metre deep Artesian wells and three types of special coloured barley malt; Munich, caramel and roasted.
It is characterized by its significant dark colour, dry, fine bitter caramel flavour without dominant sweetness. The flavour is made delicious by the roasted malt.

Rude Boy Pilsner
Murray's Brewing Co
Murray's Pilsner with its spicy/citrus hop character and sweet biscuity malt balance, is an intense lager experience. Big on flavour and aroma, enjoy on its own or with your favourite barbequed food.
Port Stephens-based Murray's Craft Brewing Co. is one of Australia's leading craft brewers. From humble beginning in Taylors Arm (population 50) on the NSW North Coast eight years ago, Murray's Brewery relocated to larger premises at Port Stephens in 2009 where today it runs a microbrewery, Cellar Door and one of the region's best restaurants.

69 Summer Ale
Riverside Brewing
Inspired by memories of long Australian summers, Riveside's Sixty Nine Summer Ale is proudly brewed with 100% Australian barley and hops. Perfect for the classic Aussie BBQ or equally enjoyable on its own on a lazy afternoon.
You may be wondering why we chose to have a Summer Ale in this months pack and it's simply because we believe that any beer can be drunk at anytime of the year and shouldn't necessarily be pigeon-holed into seasons. The brewers at Riverside agree and reckon they could sell twice as much of 69 if only they hadn't labelled it as a 'summer ale'!
Sixty Nine Summer Ale is unfiltered and bottle conditioned for maximum taste and enjoyment.

Stout
Sierra Nevada
Before Sierra Nevada was a reality, their founders brewed beer at home and dreamed of building a brewery. Back then, they brewed the beers they wanted to drink—bold and full of flavour. Stouts had always been a favourite, so when they needed a big and rich beer to test out the brewing system at their first fledgling brewery, stout was the obvious choice.
Thirty years later, not much has changed. The brewers are still brewing the beers they want to drink and this classic Stout is the same as it's ever been—big, rich, bold, black as night and filled with the wild-eyed passion of which dreams are made.
July 2014 Club Beers

Weizen
OPA Bier
Opa Weizen is an unfiltered wheat beer made in Joinville Brazil, a coastal fringe city in the South East of the country. The brewery was founded in 2006 and produces 8 beers, mainly in the lighter styles to accommodate for the warmer weather - the city is located at approximately the same latitude as the Sunshine Coast in Queensland.
The Opa Weizen is a yellowish, light bodied refreshing beer that the brewer recommends pairing with spicier Mexican or Indian cuisine. It has hints of banana, cloves and yeast in its aroma, ending with a slight sweet taste making it easy drinking and a perfect refreshment for a warm day or accompaniment to a spicy meal.

Amber Ale
Killer Sprocket
Killer Sprocket is a small brewing company founded in Victoria in 2012. The recipes for Killer Sprocket beers have been developed through years of home brewing by the founders Sean and Andrea Ryan – a commonality many commercial brewers share.
Like many bootstrapped entrepreneurial brewers in Australia, these beers are produced by "renting" tank space in a commercial brewery - saving the hefty initial investment needed to get a foot in the door of the Australian craft beer industry. Killer Sprocket beers are brewed by Sean and Andrea in The Cavalier Brewery in Melbourne.
This Amber Ale is their maiden release and is a darker shade of amber with chocolate and crystal malts balanced by a generous addition of three hop varieties.

Bock
Balmain Brewing
The Balmain Bock is the latest bottle release from Balmain Brewing, having only been available in draught format until now.
The Balmain Bock is a true to style German dark lager. It's a brew created in honour of the great Old Balmain Brewery of the 1980's, while it has since closed, it is fondly remembered by many for its lager and bock!
This beer is a classical dark beer brewed to be medium bodied with a hint of richness. There is a good mix of malt flavours, roast coffee and caramel on a clean spicy hop backbone which gives this classic beer great balance.

Extra Special Bitter
Hargreaves Hill
This award winning bitter is Hargreaves "new world" interpretation of the classic English style. This ale features considerable crystal malt character as a backbone to carry the hefty bitterness. Substantially dry hopped with carefully selected hops from either the US, NZ, or Australia (currently Nelson Sauv from NZ), this adds aromatic and flavour notes of ripe passionfruit and grapefruit. It also has a rich malt profile which balances out the bitterness as well.
Recently Hargreaves ESB was rated number 11 in the Critics Choice Hottest 100.
June 2014 Club Beers

Hop Thief #6
James Squire
James Squire "Hop Thief" started out as an occasional brew, which gave the James Squire brewers an opportunity to experiment. It proved so popular that it has just been made part of the core James Squire range. The beer is somewhat unique in that its hops will change on a regular basis, taking advantage of the ever increasing range of hop varieties available from around the world.
But what of Hop Thief #6 American-style Pale Ale? Well, it's definitely not for the faint-hearted. Simcoe hops deliver a passionfruit and slightly pine needle-like aroma, whilst the addition of Columbus adds further complexity and an earthy, spicy character. This cracking hop combination is offset by the full-bodied, rich malt character of Crystal malts.

Sly Fox
Feral Brewing Co
This sneaky little beer is light on its feet but still packs a punch of flavour. The beer is lightly filtered to get a vibrant hoppy aroma with a clean bitterness that pairs perfectly with a hot summers day.
Feral Brewing Company is a family owned and operated microbrewery situated in the Swan Valley, just 20 km from Perth. They have a huge focus on quality, producing amazingly consistent beers – the head brewer can actually taste the difference between one of his beers poured straight from the tank, and that poured from the taps of their bar a few days later! In 2013 they were the winners of best Medium Australian Brewery at the Australian International Beer Awards.

Hells Lager
Camden Town
Inspired by Germany, delivered from London. A classic lager that's exactly what it should be: easy-drinking, crisp and dry with beautiful bubbles.
Taste: Bright, white foam, great bubbles, clean and refreshing with a dry hop finish. You can taste the great depth of flavour which comes from the long, slow maturation in tank. This is how a great lager should taste.
The story: Combining two of our favourite beer styles into one, Camden Town take the crisp, dry body of a German-style Pilsner and give it the gentle hopping of a Helles to create the beer they really want to drink – wanting this beer is the reason they decided to start a brewery.

Munchen Maibock
Hofbrau
By tradition, the first barrel of Maibock is tapped in the Hofbräuhaus in the last week of April, in time for the merry month of May. The success story of Munich's oldest bock beer goes back as far as 1614.
With its powerfully aromatic flavour and its alcoholic content of some 7.2% volume, Hofbräu Maibock marks one of the high points in the beer-lover's calendar!
May 2014 Club Beers

Fancy Pants Amber Ale
Mountain Goat
From Mountain Goat:
We found some fresh hop flowers down the back of the couch the other day (in their little protective foil bags so they really were fresh), and we all said as one: ?Fancy Pants.? Could we do it again? Easy said, only one way to find out. Long story short, its back: Fancy Pants Amber Ale. Stupid name, serious beer.
We used Galaxy Flowers through our hop-back to give a full-on tropical fruit/spicy aroma. On top of a lot of traditional ale malt we threw a liberal dose of crystal malt, a little wheat and fermented her warm with an American Ale yeast. It?'s deep copper/amber with a full, rocky head. 5.2% alc/vol, 35 BU, served in the bar in our fanciest glass.
Extra Hoppy Ale
Australian Brewery
Inspired by the hop crazy Americans and their quest for ever bigger and hoppier beers. A medium bodied pale amber ale with large amounts of hops added at every conceivable point in the brewing process.
Tasting Notes: A striking mix of American hop character; peppery citrus & spice in abundance. Medium biscuity body with bitterness aplenty.

Pale Ale
Mornington Peninsula
Mornington Pale is an American-style pale ale, pouring a cloudy golden yellow with a tightly packed white head. Our Pale has both citrus and passion fruit aromas, showcasing American hops added late in the brewing process. A light smooth palate, aided by the generous addition of wheat malts, moderate bitterness and carbonation make for a flavoursome and sessionable ale.

Saison
Sanitas Brewing Company
This is our first ever Saison styled beer in our beer club (pronounced seh-zohn). It is a style of beer that first originated in Belgium and was made to refresh workers after a hard day toiling in the fields. Typically quite spicy, however this version is slightly less so.
Inspired by age-old tradition, brewed with premium ingredients, and shared among friends over great food and celebration, this fascinating ale is their pride and joy. Its fruity, grassy flavour from a blend of hops and a rustic farmhouse yeast surprises drinkers with complex approachability and a dry finish.
April 2014 Club Beers

Golden Altbier
3 Ravens
3 Ravens Golden Altbier is a German style ale. Soft and generously bodied, it is a beer that showcases fruity notes and a smooth lingering maltiness.
The addition of Saaz hops from Bohemia, Czech Republic adds a balancing medium bitterness and spicy aroma. Traditional bottle conditioning naturally carbonates this beer and helps add to its complexity. A nicely quaffable beer.

Hop On Or Die IPA
Dia De Los Muertos
The first ever craft beer in our beer club from Mexico and what a way to start with one of the most colourful bottles around. Day of the Dead beers are the first fully developed, fully accessible, craft beer to come out of Mexico – as one of our staff remarked, it is officially the best tasting Mexican craft beer he has ever tasted!
Hop On Or Die IPA is a full bodied beer with floral aromas and rich malt tones. It is well balanced between a smooth and delicate sweetness, with just the right amount of bitterness.

4 Degrees Pale Ale
Four Hearts
Four Hearts Brewing located in Ipswich was started in 2010 by homebrewer Wade Curtis after returning home from overseas and seeing the barren wasteland of craft beer in Brisbane.
Since then he has continued to increase his range and now for the first time is releasing a bottled beer. 4 Degrees Pale Ale is an American Pale Ale whose name was chosen based on the suggested temperature for serving the beer. This beer has a passionfruit hit up front followed by firm malt backbone and sweetness offset by solid bitterness. The bitterness is average for the style.

Brown Ale
Cavalier
Using a broad mix of chocolate and crystal malts, the Cavalier Brown delivers an initial burst of caramel sweetness, followed by a dry roasted note.
The perfect mix of chocolate and toasty caramel flavours. With the added complexity of aromas from classic American hops, subtle citrus notes reveal something new in every sip.
March 2014 Club Beers

Golden Ale
Hawthorn
The Hawthorn Golden Ale is a full-flavoured, easy drinking ale that utilises select German malts, including Vienna and Caramel to give the beer its sparkling golden appearance. It is generously hopped, but mild on the bitterness. The use of three different hops from the USA, UK and Australia impart a highly refreshing passionfruit and tropical fruit character.
The Golden Ale brings the number of permanent beers in the Hawthorn brewer's range to five.

Pilsner
Thomas Cooper's Selection
Artisan Reserve Pilsner is the newest inductee to the Thomas Cooper's range. Being an authentic Pilsner, two of the four hop varieties used (Hallertau Tradition and Hallertau Hersbrucker) are sourced from Bavaria, Germany's famous hop-growing region. The other two varieties remain a secret, to ensure originality and to prevent imitation.
Artisan Reserve is bright, clear, golden yellow in colour with an appetisingly soft and creamy head. First impressions are of freshly cut citrus, lime and orange peel, followed by the crisp, clean palate with balanced malt character.

Brown Ale
Newcastle
Newcastle Brown Ale is a full-flavoured smooth ale with refreshing lightness. It was created in 1927 by Colonel Jim Porter in Newcastle, England during two years of painstaking development, where he sought to develop a unique tasting beer combining the full flavour of an ale with easy drinkability. The end result was a smooth, caramel tasting ale with a slight nutty aftertaste - the original and definitive brown ale. Newcastle Brown Ale is an iconic brand and the No.1 packaged ale in the UK.
Kingpin Double Red Ale
Bridgeport
Kingpin is a full-flavoured, red-coloured ale that uses a rarely-grown Willamette Valley Hop varietal known as Liberty Hops from fourth generation hop farmer John Annen of Annen Bros. Farm in Silverton, Oregon. Jeff and his team of brewers also used rye and caramel malt leading to a unique flavour profile; triple-hopped for bitterness, aroma and a unique dry-hopped character.
February 2014 Club Beers

Leffe Blonde
Leffe Blond is a pale abbey beer, with a full, sunny, golden colour. It has a smooth and full bodied taste and a rich creamy head. Like all the Leffe beers, it is a 'connoisseur' beer that is easy to drink.
The roots of Leffe blonde began when the Norbertine fathers, followers of the rule of St. Augustin were sent to a magical site nestled in the Leffe valley. Two churches were built there in 1060, and in 1152 Count Henri the Blind of Namur donated the churches to the nearby Abbey, which became the Abbey Notre-Dame de Leffe in 1200. The Norbertine fathers were excited to discover on the site a mineral spring, limpid and pure. In 1240, this water became the basis for Leffe when the brewing of the beer in its earliest form sprang to life.

Minimum Chips
Matilda Bay Brewing Co
Minimum Chips is a unique craft inspired golden lager. Whilst many premium lagers are malt driven, Minimum Chips is differentiated by its appreciable hop bitterness and crisp full flavour.
The use of Centennial hops allows Minimum Chips to give off floral and citrus aromatics. Behind the hop bitterness, the use of Pale malt for lingering mouth feel and Crystal malt for a touch of colour, brings to life an evenly balanced lager.
The ale fermentation imparts a background tropical fruit note reminiscent of mangos and peaches.  All of these flavours come together to create a thirst quenching, clean finishing beer perfect for warm Australian summer days.

Rakau NZ Wheat
Edge Brewing Project
A wheat beer to quench your thirst. An inviting white head, as fluffy as NZ's favourite animal, it draws you in, contrasting the hazy golden hue of this harmonious ale. Malted wheat, marris otter, oats and speciality grains provide the bready foundation, while being hopped exclusively with a quiet achiever, NZ variety: Rakau. This brings a rounded bitterness, with stone fruit and a submissive tropical fruit characteristics, balancing this delightful tipple.

Wendelinus
Brasserie Météor
Named after a saint and brewed in the tradition of the monks of Wissembourg, Alsace, this beer pours a clear, deep golden colour with a fluffy head that retains well.
The aroma is quite beguiling and very complex: look for a moderately sweet maltiness overlaid by a grassy hop quality, hay and light honey.
On the palate, a residual honey-like sweetness is apparent amidst the caramel-like and somewhat bready malt flavours, along with notes of stone fruits.
January 2014 Club Beers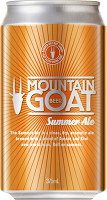 Summer Ale
Mountain Goat
This one's come about after a couple of summers playing around with aromatic, hoppy and sessionable ales like Skipping Girl and Goldilocks. There's plenty of malted and unmalted wheat in the grist make up, and a big burst of fruity Nelson Sauvin and Motueka hops on the nose.
For the tech-heads the numbers are: 20BU, 7EBC and 4.7% ABV. Mountain Goat have also taken the dive and packed it in a 375ml can, for all your outdoor summer thirst quenching requirements.

Belgian White Ale
Blue Moon
Brewed with oats for creaminess and spiced with the perfect combination of orange peel and coriander. An unfiltered wheat ale spiced in the Belgian tradition for an uncommonly smooth taste.
Gold medalist (white beer) at 1995 World Beer Championships, silver medalist (white beer) at 1996 and 1997 World Beer Championships.

Lebanese Pale Ale
961
10?,000 years in the making, the LPA marks the return home for beer. From the land where beer and human civilisation were born, comes a new brew that is a marriage between Western brewing tradition, Eastern complexities, and a sublime expression of the Lebanese Renaissance. It was inspired straight from the Lebanese spice markets. For decades there has been little choice in the diversity of Lebanese beers. This beer provides an alternative for the Lebanese population, with ingredients such as za?atar, sumac, mint, sage, anise, and chamomile. The use of such herbs and spices makes this distinctive craft brew truly Lebanese.

The Merchant
Birbeck's
Straight out of South Australia comes The Merchant. Styled on IPA's (India Pale Ales) of the mid 1800's it is pale, bitter and dry with great English hop characters while being incredibly drinkable.
The name Birbeck originates from a hamlet in North West England and in old Norse means birch wood by the stream. Drawing on this family history the Birbeck beers focus on innovative new styles of beers perfect for the Australian climate as well as traditional English styles.