Newstead
21 Feet 7 Inches Porter
Murky, silty and black as your hat. Chocolate and coffee flood the palate. Toasted malts are the heroes, with noble hop aroma and spice filling in around the edges. Oozing with creme this smooth Porter is perfect for quaffs on the river. Or in it.
Philter
Red Session Ale
Here she is: Philter's big, punchy, Red Ale. Full of bold hop aromas, this beer is loaded with passionfruit, melon, citrus, and even berry notes. A light crystal malt character and medium bitterness to finish make this a ripper of a session ale.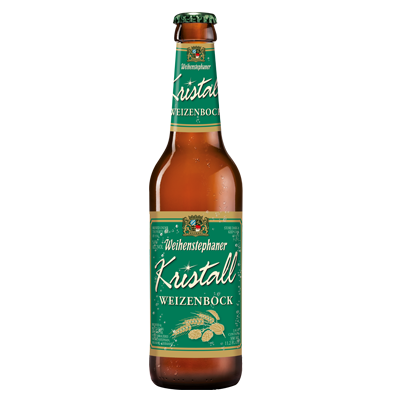 Bayerische Staatsbrauerei Weihenstephan
Kristall Weizenbock
As the oldest brewery in the world, we are now aiming to focus more attention on our old recipes and rediscover these often exceptional beer types anew - just as we did with our 1516 Kellerbier. The sight of a historical label from the 1950s reminded us of a beer that has almost slipped into oblivion: Kristallweizenbock, still brewed at Weihenstephan all those decades ago, but sought in vain on today's beer market.
Our Weihenstephan master brewers set to work developing a new version of Kristallweizenbock, choosing premium hop varieties Saphir, Opal, Smaragd and Perle (Sapphire, Opal, Emerald and Pearl) to create its character. This combination resulted in the distinctive hoppy bouquet of our Kristallweizenbock, complemented by the subtle banana aroma of the yeast. Careful filtration preserves the beer's crystal-clear amber glow.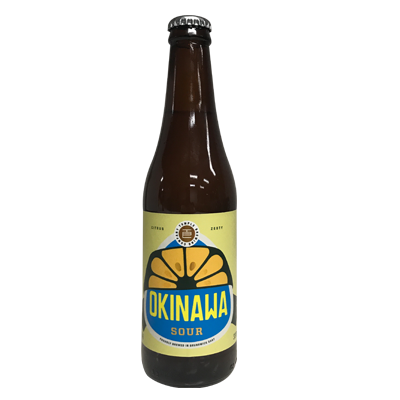 Temple
Okinawa Sour
Temple Brewing has released a fruit sour using the Shikuwasa fruit that grows on Japans Okinawa Island. Okinawa Sour is a clean, fresh and zesty beer with flavours of citrus rind and a grippy fruit tartness.
Six String
Tropical Pale Ale
This tropical pale ale is the easy going surf rock of all pale ales. A decidely hoppy beer, it is led by a melody of tropical fruits, pineapple and passion fruit. Mellow malt flavours to its smooth finish are evocative of chilled out summer days.
Hop Nation Brewing Co
The Buzz American Red
Hop Nation Brewing Co is a Melbourne-based brewing company, specialising in the production of small-batch, hop-focussed, IPA-style beers. Our American Red IPA is part two of our nation-based IPA series. Layers of rounded red malt orbiting a generous slue of piney, spicy and floral American hops - pouring with a spectacular crimson hue.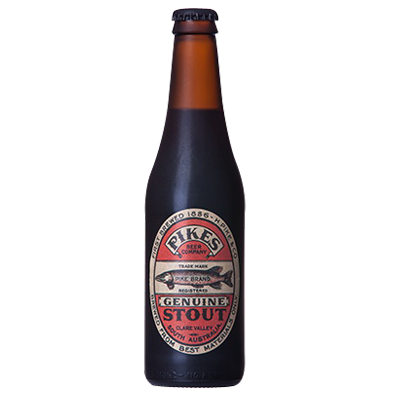 Pike's
Genuine Stout
Brewed to a traditional recipe using a variety of specialty malts to produce a deep mahogany colour and balanced roasted flavour with a slight cocoa sweetness on the finish. It is lightly bittered using the famous Golding hops to produce a rich velvety stout for your enjoyment.
Wells & Young's
Dry Hopped Lager
Brewed in true continental style, we use 100% malt in the mash and add in Target hops followed by a late addition of Styrian Goldings to add that really noble hop aroma. We ferment the beer cool with lager yeast for seven days, and what makes this beer really special is a two-week cold conditioning stage with Australian Galaxy and Ella hops which brings out all that depth of flavour and dry hop character.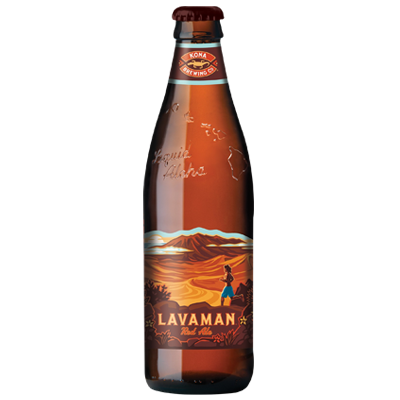 Kona
Lavaman Red Ale
Lavaman Red Ale is a malty, red ale with strong caramel notes and a subtle chocolate malt flavour. The pronounced maltiness is balanced by the delicate blend of Pacific Northwest hops resulting in a smooth, full-bodied beer.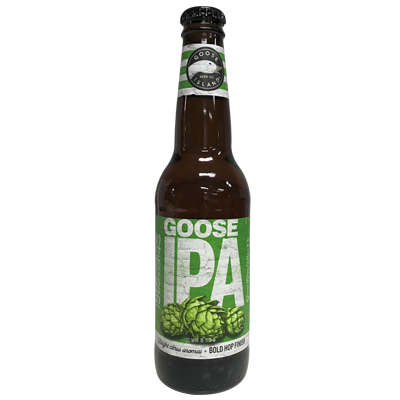 Goose Island
IPA
Our IPA recalls a time when ales shipped from England to India were highly hopped to preserve their distinct taste during the long journey. The result, quite simply a hop lover's dream. And this classic ale adds a fruity aroma, set off by a dry malt middle, to ensure that the long hop finish is one you'll remember.
Brewed at the Cascade Brewery in Australia under the supervision of Goose Island's brew team.
Sierra Nevada
Sidecar Orange Pale Ale
We love hops with a bright, citrus-heavy character. The result is this new take on the hoppy pale ale brewed with Cascade, Equinox, and Mandarina hops with a hint of orange peel from additions in both the brew kettle and the fermenter.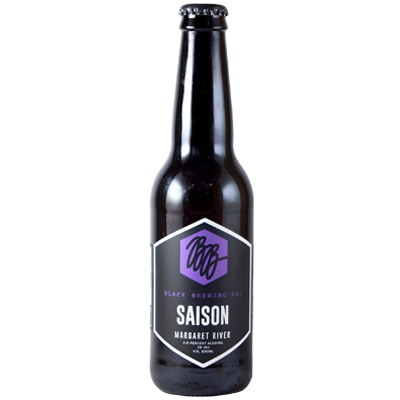 Black Brewing
Saison
A classic French Saison ... made in Margaret River. The yeast gives a peppery spice nose with a hint of clove and banana as background. On the palate a softness comes from the combination of Corn, Oats and Wheat. Finishing dry this is a refreshing Saison with an excellent drinkability.
Prancing Pony
Indie Kid Pilsner
This delicious traditional Pilsener is made with untraditional hops and is the perfect thirst quencher. Crisp and clean and very easy to drink.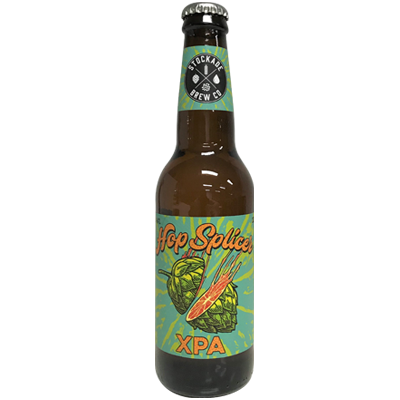 Stockade Brew Co
Hop Splicer XPA
We've spliced the best of an ultra-sessionable pale ale with grapefruit undertones allowing the zesty flavours to slice through every sip.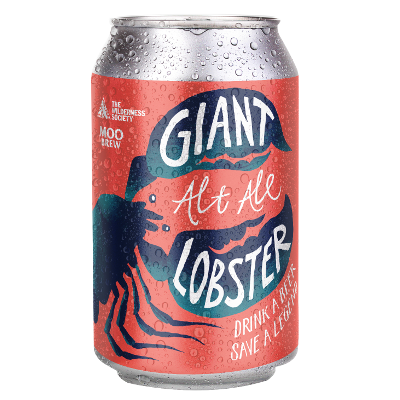 Moo Brew
Giant Lobster Ale
Drink a beer, save a legend. Giant Lobster Ale is a beer brewed exclusively to help protect the home of the endangered Tasmanian Giant Freshwater Lobster by one of Australia's most awarded craft brewers: Tasmania's Moo Brew. The beer is an Alt Ale - a cool, fermented ale that's well-balanced and easy drinking, with a touch of bitterness and a toasty aroma. It's clear and copper-coloured, much like the fresh, tannin-stained waters the Giant Lobster loves. Brewed in Tasmania, of course, thanks to the incredible generosity of our friends at Moo Brew!
After decades of poaching, habitat loss and mining pollution, the legendary Giant Freshwater Lobster - the world's largest freshwater invertebrate - faces extinction. Since our campaign launched, Federal Environment Minister Josh Frydenberg has signed a Recovery Plan for the species, and now we're keeping the pressure on the Tasmanian Government to put this into action.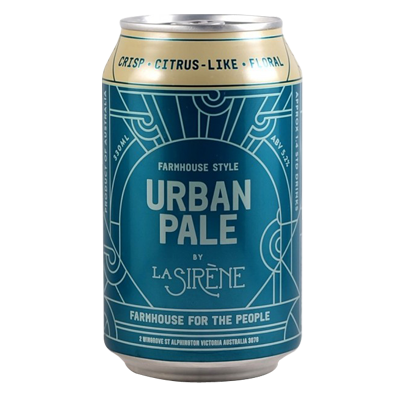 La Sirene
Urban Pale
The Urban Pale is a hop-driven juicy Farmhouse Pale Ale made in our Urban Farmhouse Brewery. Expect grapefruit & pine-cone characters with an assertive bitterness that is enveloped seamlessly with melon, black pepper and citrus rind.
Prancing Pony
India Red Ale
This big and bold India Red Ale is part of our Thoroughbred range, reserved for our purest and most passionate beer creations. It's a champion winner and in the top 20 of the Hottest 100 Craft Beers. Generous caramel characters form the backbone of that extra long flavour. Intense, yet balanced hop bitterness with a big hop aroma, packed with citrus, passionfruit and tropical ale characters. A strong, full bodied and balanced Ale that hits you with flavours.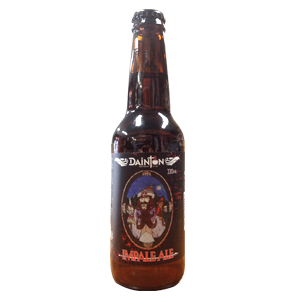 Dainton Family Brewery
Impale Ale
Dainton Family Brewery is an independent 100% family owned operation brewing authentic hand crafted beer. The Impale Ale (yes, it's a pale ale) showcases a delicious aroma of Kiwi hops supported by a crisp malt backbone. Brewed for hot days, umbrellas, wading pools, BBQs, drinking with friends, enemies and tiny monkeys on your shoulder. No family members were harmed (much) in the making of this beer.
Tuatara
Mot Eureka New Zealand Pilsner
Mot Eureka was originally named Tuatara Bohemian Pilsner. When this beer style was introduced to New Zealand most beer lovers didn't know what a Pilsner was or where it originated, so it was best to tell it to them straight. How times have changed! New Zealanders now arguabley have one of the most sophisticated beer palates in the world. We are also making some of the best beer and are proud to celebrate our Kiwi flavours and ingredients. Mot Eureka is now aptly named to do just that. We hope you continue to enjoy this brew, as always.
Taste: Crisp, firm bodied with notes of citrus and grass. Good subtle hop bitterness and light aroma of citrus and malt.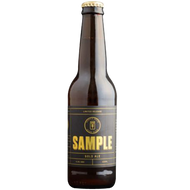 Sample
Gold Ale
Gold Ale pays homage to big fruity aromas and a crisp finish. A batch full of lightness, both in colour and in being. That's right - it's perfect for any kind of moment.
Wayward
Charmer India Red Ale
Charmer India Red Ale (IRA) is a fusion of a heavily late hopped American IPA with a rich malty Red Ale to deliver a truly unique style that is super sessionable. A gorgeous ruby red ale, bursting with fresh hop aroma from a truckload of American, Aussie and Kiwi hops in no less than five hop additions, backed up by a rich malty backbone with a remarkably clean and refreshing well-balanced finish.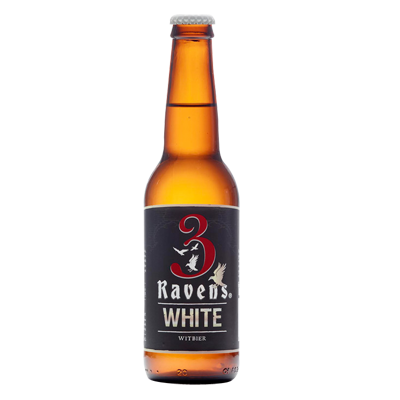 3 Ravens
White Witbier
An exotic ale, based on traditional Belgian Witbier. Sweet barley malt is balanced with tart wheat and spiced with coriander and citrus peel, resulting in a rich, yet quenching brew.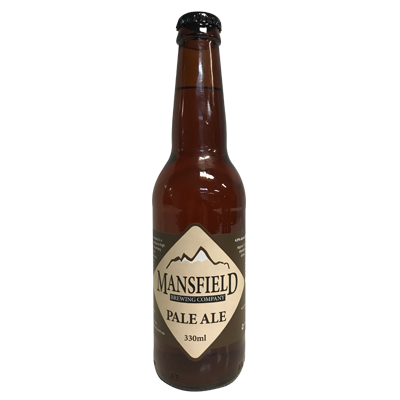 Mansfield
Pale Ale
Pale Ale brewed with a portion of Crystal malt along with dry hopping late in the fermentation with US Cascade hops makes for a refreshing beer with hoppy aromas and malty flavours.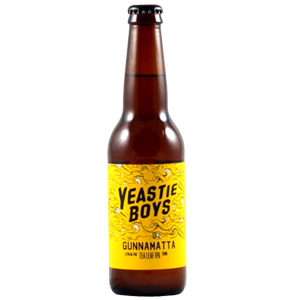 Yeastie Boys
Gunnamatta
A new world India Pale Ale with subtle grapefruit and lemon hop flavours intermingling amongst the explosive bergamot orange and leafy aromatics of the 'Earl Grey Blue Flower' English tea.
Inspired by the instrumental surf rock opening track of Paul Kelly's 2004 album 'Ways and Means'. as Paul Kelly says himself: "Deeper water, leading me on..."
Bridge Road Brewers
Robust Porter
In true porter style this beer packs big chocolate, roasted and mocha notes. The brewers at Bridge Road have used plenty of roast barley and chocolate malt to create this beer and the result is a porter that delivers - big time.
We recommend you try this with some dark chocolate, liquorice or chocolate mousse. If you're not traditionally a dark beer drinker take the plunge - this beer is big on taste but very smooth.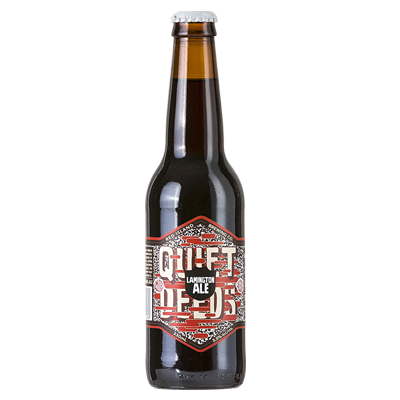 Quiet Deeds
Lamington Ale
This limited edition chocolate brown ale is a tribute to the traditional Aussie Lamington. By combining rich flavours of chocolate malts, caramel & coffee & finishing with the lingering aroma of toasted coconut, we believe we've created a brew even your grandma will cheers to.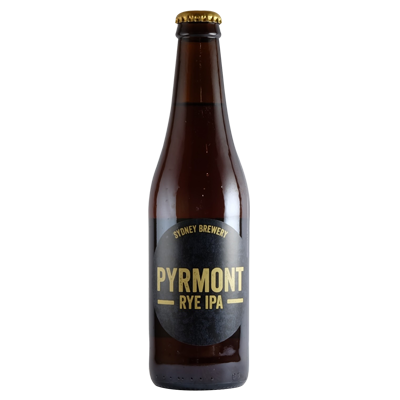 Sydney
Pyrmont Rye IPA
Found on the fringe of the city and the outskirt of lock-outs, there's nothing fishy about our Pyrmont Rye IPA. Sure it's different, but nonetheless it's discreet and enticing. Crafted with 5 varieties of U.S. hops, a bitter spiciness of pine and savoury malt presents itself as a beautiful dark amber, perfectly balanced with a sweet, fruitful aroma. An odd mixturebut would you have it any other way? In Pyrmont you quickly learn to welcome the strangeit all starts with a beer and this one really is a ripa!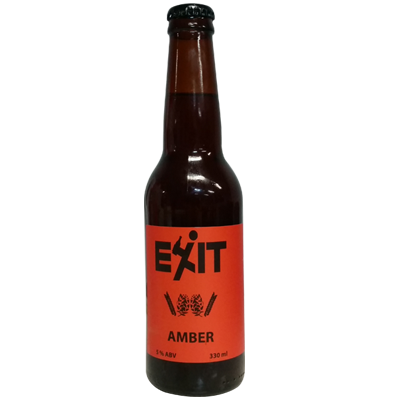 Exit Brewing
Amber Ale
Away from Exit's Hoppy Amber this sees a return to the American Amber style and is set as an all year round release as part of the core range.
Beer Farm
West Coast Lager
Hell Yes! A classic German style lager brewed with all the authenticity we can muster. The original thirst quencher provides a brilliant pale colour and hop aroma with a crisp finish.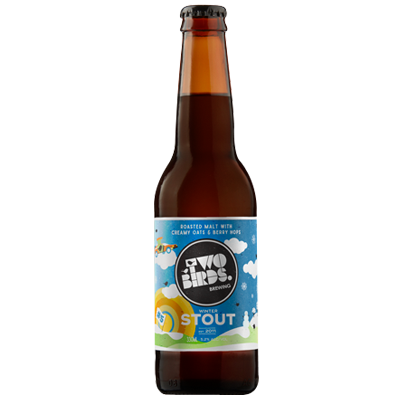 Two Birds
Winter Stout
In 2017, the Two Birds added a 5th beer to the flock, but one that changes with each season. Enjoy 4 different beers designed by the Two Birds to make the most of what Mother Nature has to offer. Rain, hail or shine.
Dark and brooding, like chilly Winter nights, this Oatmeal Stout uses oats to create a creamy mouthfeel and warm you from the inside out. Delicately roasty with a subtle bitterness and dark berry hop notes.
Moo Brew
Hefeweizen
Sometimes rules are just too delicious not to follow. So it is with Moo's traditional Hef - we don't mess with this one, instead we stick to the gloriously old world German methods. The flavour and aroma are based on a yeast-driven banana and clove. This one is head brewer Dave's favourite.
Available in bottle and the first Hefeweizen brewed in Australia to be presented in a can.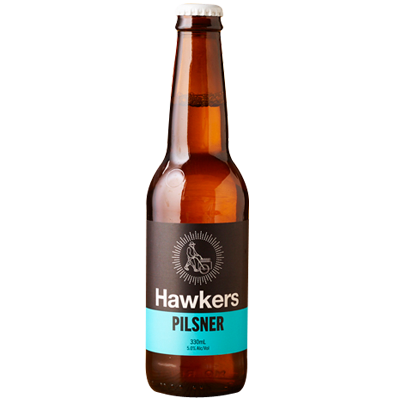 Hawkers
Pilsner
Not the usual watered down industrial lager, this beer is clean, refreshing but never boring. Robust, full-bodied malt character at the beginning with an assertive bitter finish.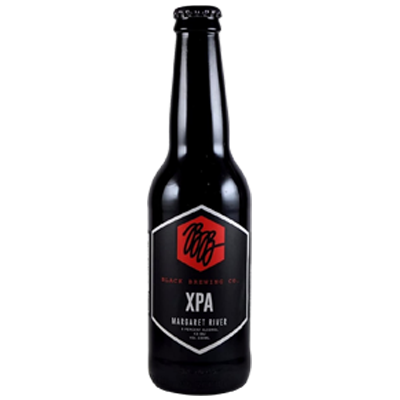 Black Brewing
XPA
XPA is a modern take on a pale ale originating in the US. The palate is somewhere between a pale ale and an Indian pale ale. Our XPA is focussed on aroma hops. Apricot and guava fruit notes with lots of resinous pine.
Big, bold, hop forward.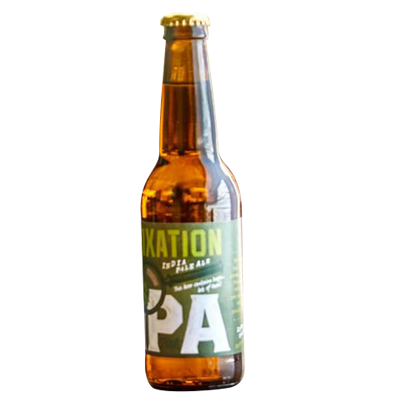 Fixation
IPA
We're obsessed with great IPA. Some would call it a fixation, and so we did. After a number of IPA sabbaticals to the West Coast of the USA, we were fascinated by how the brewers have taken this style and made it their own. They showcased just how fantastic fresh IPA's can be. We think IPA's are at their best when they are fresh, that big flavoursome hop aroma is just amazing when the beer is only days old. On the flip-side, they can be disappointing with a bit of age on them, they lose that awesome floral hop character and are not always at their best by the time we get to drink them at home.
So we set Fixation Brewing Co up to be fixated on one thing, making the best IPA's possible. It's backed by people who know beer and fronted by a man who has a fanatical obsession with the style. We had an inkling that there was room in the Australian beer landscape for a beer business that is purely focused on well made, fresh American style IPA, and Tom Delmont is the passionate IPA enthusiast to deliver it to the IPA fanatics of Australia.
Murrays Craft Brewing Co.
Moon Boy
Moon Boy is a very drinkable, session-strength, all natural Golden Ale.
Moon Boy has a very light German Pilsner malt backbone with a crisp, dry, very moreish finish. Extensive dry hopping with the New Zealand grown Pacifica hop gives a late tropical fruit aroma to spice things up - but without too much residual hop bitterness. Light, dry, naturally cloudy and unfiltered, Moon Boy is great warm weather drinking.
Mornington Peninsula
Hop Culture Session IPA
Mornington's latest addition to their IPA family, Hop culture has been created to fit snuggly between the Pale ale and the IPA. Hop culture is an approachable IPA using Equinox and Citra hops creating a fruit-bomb aroma. A lean palate, medium bitterness, aromas of lemon, citrus and mango.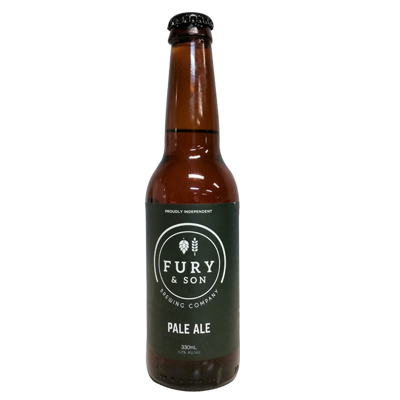 Fury & Son
Pale Ale
An American Style Pale Ale with a strong hit of Citrus, Pine and Passionfruit on the nose. A noticeable but unaggressive malt character has hints of caramel with a strong balancing bitterness to wrap it all up.
Pact Beer Company
100 Acres IPA
Drawing equal cues from both the English and American IPA traditions, the 100 Acres IPA exudes a beautiful bouquet of clean pine and floral aromas with a firm bitterness that excites without overwhelming the palate.
All these hops are supported by a firm biscuity, honey malt which make this IPA a well balanced and tasty beer.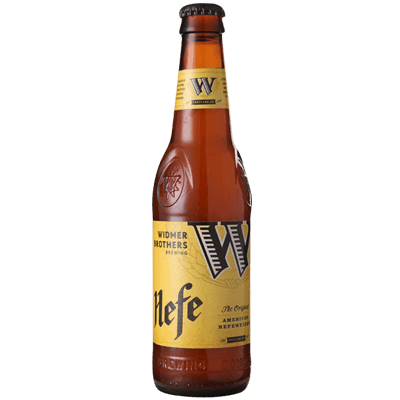 Widmer Brothers
Hefeweizen
Meet the beer that started it all. Our naturally cloudy flagship brew starts with the highest quality wheat. It's bold, clean flavour and pronounced citrus and floral aromas are what define American-style Hefeweizen.
Burleigh Brewing
Twisted Palm Pale Ale
Twisted Palm is an easy drinking, laid-back Tropical Pale Ale, which we are affectionately describing as Burleigh in a bottle. With hop-driven characters of orange, mango and papaya, it delivers a tropical taste that is sure to put the sand between your toes and the tan on your skin.
Kona
Hanalei Island IPA
Created in honour of the lush Hawaiian Island of Kauai, known for its Garden Isle and Hawaii's beloved classic drink the POG a blend of passionfruit, orange and guava juice. POG is the central profile of the Hanalei Island IPA.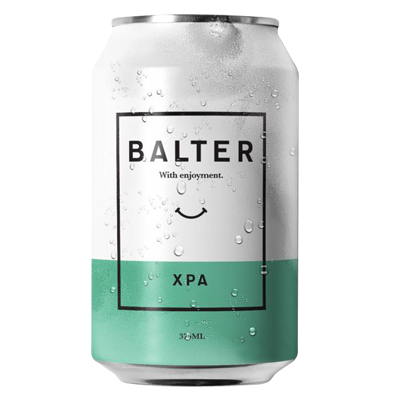 Balter
XPA (Extra Pale Ale)
It might be pale but there's nothing weak about this bad boy. Tropical and floral aromatics set off a fruity palette that will punch your taste buds in the pleasure zone. Finished with a refreshing bitterness the XPA is tailored for those who enjoy a fully-hopped beer that's still easy to drink.
Nomad
Easy as IPA
Balanced for optimal aromatics and a clean finish, This IPA is just as intense and full of flavours as you expect in a bigger India Pale Ale, but at a lower ABV to make it more sessionable so you can keep on enjoying it all night long.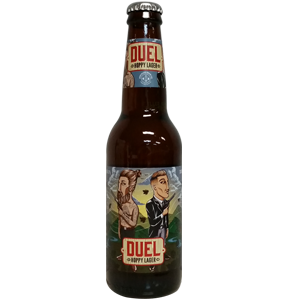 Stockade Brew Co
Duel Hoppy Lager
Not your average lager. Hipster hops vs malt in a suit. Back to back, they fight to the finish. Vienna malt delivers more mouthfeel, dry-hopped Ella returns fire with a tropical aroma.
Boatrocker
Miss Pinky Raspberry Berliner Weisse
Berliner Weisse style ale brewed with two strains of Lactobacillus using traditional German kettle fermentation, and then a special ale yeast for secondary fermentation. 100kg of fresh, locally sourced raspberries were then added to the fermenter to help give this beer it distinctive colour, aroma and flavour.
Pirate Life
Hopco NZ Pale Ale
The beer is an American style pale ale brewed with Pale and Munich malts to provide a smooth malty backbone to balance out the ample hops we threw at it. Hopco wanted to give some lesser known hop varieties some exposure so the following blend of hops were chosen: NZ Cascade, Motueka and Pacifica which together combine to give the beer a rich key lime pie / lemon curd cheesecake aroma and a light resinous character on the palate all backed up by a satisfying whack of bitterness.
Big thanks to Hopco's for their help on this project and their support of Pirate Life since day one. We literally couldn't brew our beers without the quality hops they supply.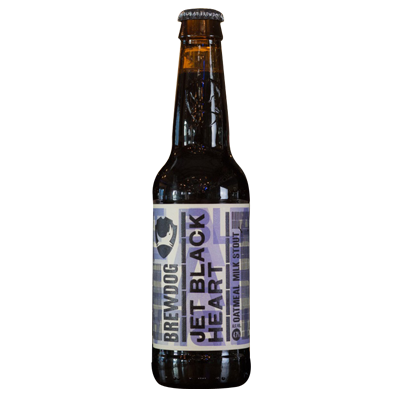 BrewDog
Jet Black Heart
This stout is black as pitch and smooth as hell. Jet Black Heart is a milk stout; roasty malt flavours of coffee and chocolate, bound to a decadent full-bodied richness.
Flaked oats and wheat add to the velvet mouth-feel, with the carbonation adding a honeycomb texture. Magnum and Sorachi Ace bring a berry & citrus fruitiness that amplifies the chocolate character of this inky leviathan.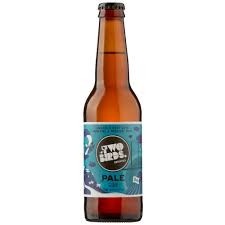 Two Birds
Pale Ale
This hazy and super pale Pale Ale was brewed with 2 types of oats to give a smooth, silky mouthfeel and the hops lend pine, pineapple and passion-fruit notes.