Below is a list and description of previous Beer Cartel Club beers featured in our Quarterly Expert Packs.
Moon Dog
Jumping The Shark 2017
Our annual release of Jumping the Shark is always super exciting here at Moon Dog! It's our opportunity to make the biggest, most bad-ass, delicious beer we can think of. We jam in as much flavour as possible to create something really ridiculously special. This year we used more hops than you can shake a bine at! 20 varieties of hops from around to world added at 6 different points of the brewing process.
This is a sweet, hoppy, boozy, resinous balltearer!!!!!! A sextuple-hopped freeze-concentrated India Pale Ale. Drink me now (I'm hoppy and fresh) or drink me later (I age well).
Pauwel
Kwak
Full-bodied Belgian Specialty Ale. Amber in colour with beautiful foam and slightly sweet, seductive malt character. Rich, satisfying Belgian experience.
Kaiju!
Krush Tropical Pale Ale
A super-clean malt profile allows the shipload of juicy tropical fruit flavours to arrive on the desert island of your palate unhindered. And it comes in a can, so after you Krush it, you can Krush it.
After generations of KAIJU! interacting with the local flora, a new species arose. The FRUJUS found the balmy weather and laid-back pace in tropical climes to their liking, settling many remote islands, but always on guard for those who would seek to exploit their mouth-watering juiciness and impeccable balance.
Haandbryggeriet
Norwegian Wood
Once, every farm in Norway was required by law to brew its own ale. All of that ale had a natural smoky taste because the malt was kilned by fire, and most of it was spiced with juniper berries. Norwegian Wood, a recreation of that traditional style, is made by the "Hand Brewery" - four guys brewing in their spare time, on an absurdly small scale.
Founders
Canadian Breakfast Stout
Canadian Breakfast Stout is an Imperial Stout brewed with a blend of coffees and imported chocolates, then aged in spent bourbon barrels that have most recently been aging pure Michigan maple syrup.
Rated 100 out of 100 on Ratebeer.com - This is the first time this rare beer has ever made its way to Australia. Get in quick as you might not see it here again for a long time!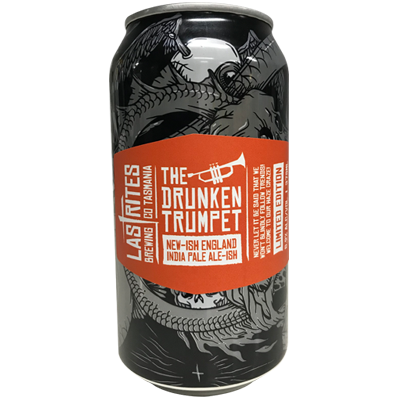 Last Rites
The Drunken Trumpet New England IPA
Never let it be said that we won't blindly follow trends! Welcome to our haze craze!
0
Rogue
Hazelnut Brown Nectar
A nutty twist to a traditional European Brown Ale. Dark brown in colour with a hazelnut aroma, a rich nutty flavour and a smooth malty finish.
AWARDS2012 World Beer Championships—Gold2012 Australian International Beer Awards—Bronze2012 Mondiale de la Biere—Gold2011 Great American Beer Festival - Gold2011 World Beer Championships - Silver2010 BrewNZ - Silver2010 GABF—Bronze2010 Australian International Beer Awards—Gold2010 World Beer Championships—Gold2010 Great International Beer Festival
Two Birds
Pilsner
This limited release Pilsner is brewed using New Zealand South Island hops and is full of lupulin (hoppy) goodness.
The fruity aromas are sharp - expect to smell white peach and freshly crushed grapes, along with a hint of gooseberry.
Akasha
Freshwater Pale Ale
Freshwater is an American Style pale ale, brewed using our favourite American hop, Cascade. The Freshwater is well balanced between the sweet biscuity malt and the thirst quenching hop flavour and crispy clean finish.
Yulli's
Hans Gropo Farmhouse Quencher!
Hans Gropo Farmhouse Quencher is a light and dry farmhouse ale aimed at quenching your thirst (and wildest dreams) in the form of a grisette. A traditional Saison yest strain combined with a super light malt backbone and 3 trans-continental hops makes for the ultimate table beer, a true quencher with a little bit of fun(k). Hans was originally brewed in collaboration with Sydney's iconic Frankie's Pizza. Pairs well with pickles and fermented foods.
Bridge Road
Mayday Hills Raspberry
This beer is an IPA that has been fermented with a huge amount of freshly picked local raspberries. As with all of the Mayday Hills range the beer has been fermented with only Brettanomyces in our oak Foeder. Once close to dry it was moved to a stainless fermenter where the fresh raspberries were added and secondary fermentation took place. Rather than make a simple fruit driven beer we decided to use an IPA recipe for this beer as our own local take on the tropical fruit IPA craze of late. The tartness provided by the fruits acidity works perfectly with the typical Brett characters, and it is our hope that the big hop notes work in harmony with the raspberry aroma and flavour.
The Raspberries come from local grower Henry Hilton and his immaculate farm Snowline Fruits, located on the road between Stanley and Myrtleford.Having added a whopping 150kg of fresh, locally sourced raspberries the beer pours a stunning rosey orange colour. Mayday Hills Raspberry is a 100% Brettanomyces ale fermented in our American Oak Foeder. Brewed with a relatively light IPA malt base it really lets the raspberries and hops shine through with just a hint of Brett funk.
Hitachino Nest
Espresso Stout
Caramel, roasted, black and chocolate malts provide an explosion of coffee like flavours. The strong espresso character comes from the addition of espresso beans to the boil. Notes of vanilla, dark fruit, cocao and chocolate. The very unusual character of Hitachino Nest Espresso Stout stems from the fact that Kiuchi Brewery is using the recipe of a Russian Imperial Stout as base. Pitch black colour, big brown head. Aromas of chocolate, roasted bitterness, black currants, dark fruits.
Fixation
The Fix Double IPA
Appearances of this deceptively big beer have been rare so far. Being a dedicated IPA-only brewing company we have been brewing up ideas of a double India Pale Ale or DIPA (pronounced dipper) over several hop harvests now.
The Fix is a fruity, punchy and hop driven beast, yet surprisingly dry and light on the palate. We have discovered over the years that we love DIPA's to be all about our American hops and without any malt sweetness. This means a light malt bill and only a touch of sweetness from the not insignificant 8.2% abv. The hop additions include simcoe, mosaic and citra by the truckload providing sweet'n'fruity (pine / mango / apricot) aromas followed by waves of pleasant, hop flavour, finished with a very balanced bitterness.
New Belgium
French Oak Saison
To understand "Belgian-style beer" is to understand Belgium's nuanced regions and historical past. To the north, we have Flanders, a region invaded and occupied by many foreign powers over hundreds of years, known for everything from white beer to oak-aged sour brown ales.
To the south, we have Wallonia, a region known for its rich farmland, industrial coalfields, French culture and farmhouse ales like Biere de Garde and Saison. Our French Oak Saison pulls inspiration from both regions by marrying a dry, hop-forward Wallonia-style Saison with a Golden Ale soured in French oak foeders for 15 to 18 months -- a method derived from Flanders. The rye and spelt grains in the saison contribute to a medium-light body while the Huell Melon and Tettnang hops give aromas of honeydew and white pepper. The result is a rustic, goldenrod yellow Saison offering pleasant lemon and white grape aromas and a bright, mouthwatering sourness with a clean, dry finish. A true blending of inspirations.
Young Henrys
Foo Town Lager
Foo Town is a smashable, 4% Aussie lager, with a touch of wheat. A touch of US hop Azacca dropped into a seething mosh of Aussie hops and malts heralds the Foo Fighters' epic Aussie leg of their Concrete and Gold World Tour. The result is subtle tropical and citrus flavours with a classic Aussie lager finish. Best served loud.
Ekim
Vinlander Spiced Rum Porter
In 1000 AD, Vikings did America, calling their old Norse hood, VINLAND. Now America has completely done-over our dark Viking ale... Ekim's porter is well-and-truly USA-ified!
This intensely dark and luscious brew is defined by its mild, fruity American ale yeast, and loads of American Mosaic hops added during the boil as well as in dry-hopping, thus imparting intense spicy, citrus and piney aromas and flavours into the beer. These flavours are further enhanced and complexified by the roasty, chocolate/caramel malts, and balanced by a moderate-firm bitterness, creating a rich, smooth and well-rounded beer.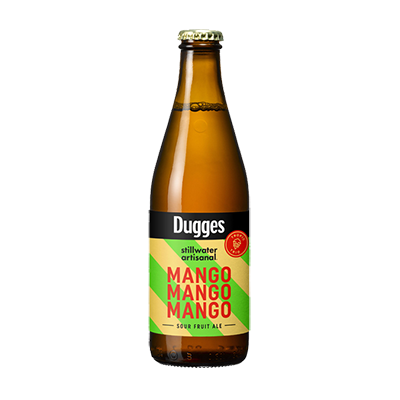 Dugges/StillWater
Mango Mango Mango
It might sound like an echo, but it's not. This collaboration with Stillwater Artisanal explores the true depth of Mango flavour. Three layers of taste and aroma from fruit and hops. Go Mango! If you're going to put fruit in a beer, there's no better fruit to use then mango. At least that's what Magnus here at Dugges Bryggeri says. So, when there was time for another Dugges x Stillwater Artisanal collaboration, Magnus posed the idea of a mango beer to Brian of Stillwater. Turns out, Brian had the same idea about mango and beer as Magnus. So, we set out to do a mango solo! To make it a sour was a no-brainer. We've got nothing but love for our sour collaborations so far, and we wanted to continue exploring that. Said and done, with mango flavour from two types of mango fruit and from mosaic hops we did it. Mango, mango, mango!
Rated 93 out of 100 on Ratebeer.com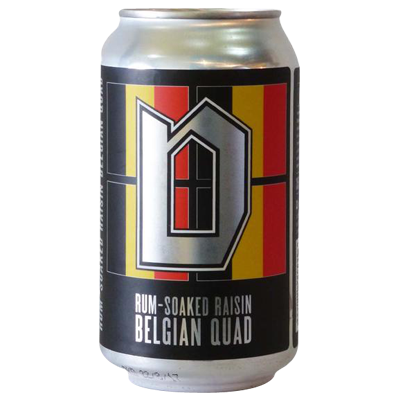 Dainton
Rum-Soaked Belgian Quad
Fermentologist Cam returned from a Belgian sojourn with a 'beer full of mind and a mind beer of thought'....? Behold his exotic creation! Delicate caramel characteristics dance with dark fruit in a lusciously styled brew. Rum-soaked raisins give subtle complexity to deliver an exquisitely enticing elixer.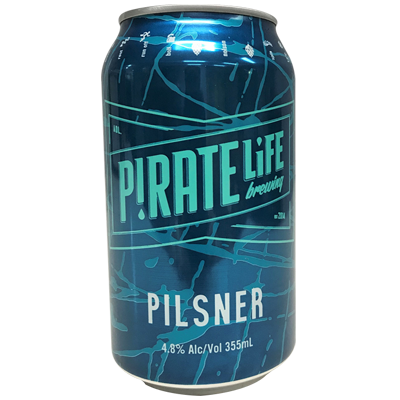 Pirate Life
Pilsner
Amongst brewers there is a distinct respect for well-made Pilsners. It's a delicate style that doesn't suit being completely bombarded by hops, a beer that takes much more time and patience to get right than an Ale. Beers brewed with lager yeast spend much longer conditioning in the fermenter than Ales.
So, when we installed our last lot of tanks back in August we got a bit excited - we finally had a bit of room spare to brew some Pilsner! As fate would have it, around the same time we also got our hands on some of the most sought after hops in the world - Nelson Sauvin. The result - the 4.8% Pirate Life Nelson Pilsner.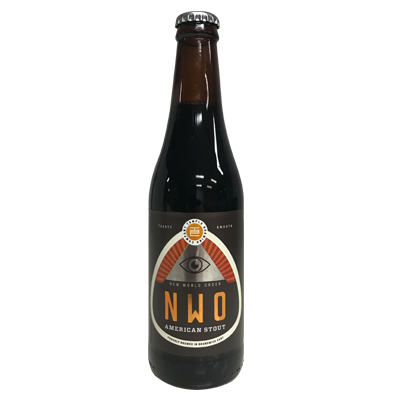 Temple
New World Order Stout
It's everything you could want in an American Stout. It's blacker than the night and has a dense, fluffy and creamy head with an aroma of molasses, tobacco and fresh berries. It has a full bodied palate with roasted malt and coffee notes, followed by the distinctive spicy, and earthy citrus flavours from the American hops added in the whirlpool. The New World Order Has Arrived.
Kaiju!
Cthulhu On the Moon Black IPA
The beer on the moon sucks. Ask Cthulhu - he knows the gravity's too low. Partial to an oxymoron, when he's thirsty he always reaches for a KAIJU! Black IPA... and destroys it.
Two-time gold medal winner at the AIBAs. A complex malt bill, yet refreshing beer delivers layers of roasty flavours, coffee and panela, offset by a herbaceous hop profile.
Two Metre Tall
Huon Dark Ale
An aromatic dark ale using five barley malts, Huon Valley apple juice, and Tasmanian Hallertau hops.
Beer contains live yeast and will age over time producing different flavours including sour notes.
AleSmith
Orange X Pale Ale
Orange X is a fresh new take on our classic extra Pale Ale. We combined the crisp, light balance and generous hop profile of X - Extra Pale Ale with the bright, juicy citrus character of oranges as a tasting room exclusive here in San Diego. The positive response was so overwhelming that we decided to trust in our fans by putting it into cans. Orange X for the people!
BentSpoke
Sprocket Summer IPA
Crankshaft's younger sister; Sprocket is a big and hoppy brew with raw, tropical fruit, sniffs and tastes.
Sprocket features Mosaic lupulin powder, a new hop product that adds intense tropical fruit flavours, and then kicks in with further hops including Amarillo, Citra & Galaxy.
Rodenbach
Vintage 2014
Rodenbach Vintage is the unique result of selection by our Rodenbach brew masters, of the barrel which after two years of maturation has produced the best beer, "the best barrel of the year". The label always states the barrel number and the year the beer was brewed before being given time to mature.
Rodenbach Vintage is a 100% matured old beer, originating fromRodenbach Grand Cru. Its taste is complex, round, intense and refreshing. Typically it has notes of tart apple combined with caramel, wild honey and oak, with a hint of vanilla, cherry and licorice. Its aroma has hints of caramel and oak, as well as notes of green apples mixed with honey and chocolate. The soft sour, fruity aftertaste is long and nicely balanced like a grand cru wine.
Spaten-Franziskaner-Bräu (InBev)
Oktoberfestbier
Amber in colour. This medium bodied beer has achieved its impeccable taste by balancing the roasted malt flavour with the perfect amount of hops. Having a rich textured palate with an underlying sweetness true to tradition.
Shenanigans
Red Sky IPA
An American style IPA infused with jasmine and hibiscus flowers. Australian and US hops give this beer a citrus and passion fruit foundation which is built on by the exotic, floral aroma and flavour of jasmine flowers. The hibiscus flowers give the beer a subtle shade of red and a slightly tart and refreshing finish.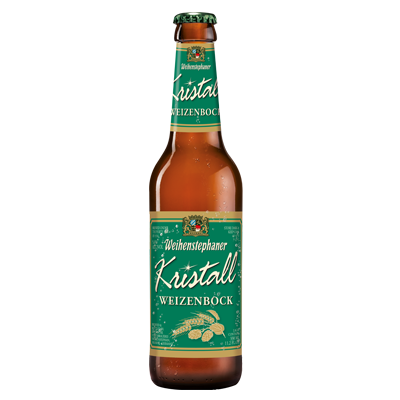 Bayerische Staatsbrauerei Weihenstephan
Kristall Weizenbock
As the oldest brewery in the world, we are now aiming to focus more attention on our old recipes and rediscover these often exceptional beer types anew - just as we did with our 1516 Kellerbier. The sight of a historical label from the 1950s reminded us of a beer that has almost slipped into oblivion: Kristallweizenbock, still brewed at Weihenstephan all those decades ago, but sought in vain on today's beer market.
Our Weihenstephan master brewers set to work developing a new version of Kristallweizenbock, choosing premium hop varieties Saphir, Opal, Smaragd and Perle (Sapphire, Opal, Emerald and Pearl) to create its character. This combination resulted in the distinctive hoppy bouquet of our Kristallweizenbock, complemented by the subtle banana aroma of the yeast. Careful filtration preserves the beer's crystal-clear amber glow.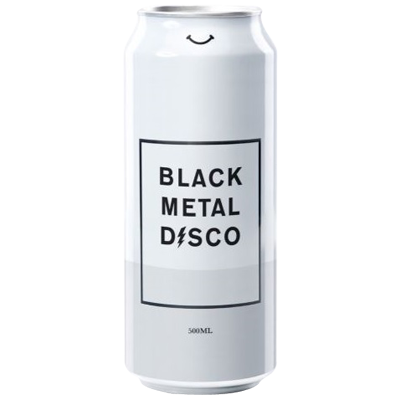 Balter
Black Metal Disco
Introducing Black Metal Disco - Balter's first ever limited-release beer. Occasionally you come across something that flips first appearances on their head. Like smooth sailing through stormy seas, seeing a biker help an old lady across the street, or meeting a cheerleader goth. Those moments always leave you strangely satisfied, curious to see what else is out in the world. Balter's Black Metal Disco is another one of those perplexing experiences, delivering a welcoming, well-balanced stout that looks like it bubbled up from the pits of hell.
Like thrash being played on the jazz flute, this stout may seem vicious, but its sweet notes make light in the dark of night. The roasted barley and subtle hops mix deliver espresso, chocolate, and vanilla aromas, all wrapped in a creamy mouthfeel and satisfyingly dry finish. Throw out your preconceived notions of what's possible, strap on your mirror ball helmet and dive into club sweet stout. This is Black Metal Disco.
Batch
American Pale Ale
The first beer we ever made, American Pale Ale gives a fantastic idea of what we stand for at Batch: fresh, independent, unpasturised, unfiltered, natural, balanced. A combination of Vienna and caramel pilsner malt round off a malt bill that leans towards the drier end of the style, softening its body a touch, before big hits of Cascade hops from the whirlpool and fermentor give a complex burst of fresh cut grass, citrus stone fruit and a touch of pine.
This is the beer that shows the quality and nuance you can expect from Batch Brewing Co, and it all started with Chris and Andrew in their backyards. We brew for you.
Bacchus
Pumpkin Pie Porter
Brewed for our Halloween celebrations, made with real pumpkin, fresh ginger and spiced with nutmeg, cinnamon and all spice,a beautiful balance between malt & spice.
Deschutes
Black Butte Porter
With a dark beer as our first and flagship brand, Black Butte defined Deschutes as a radical player. A slight hop bitterness up front enhances the distinctive chocolate and roasted finish. It's prized for its creamy mouthfeel and intense complex flavours.
Rated 97 out of 100 on Ratebeer.com
CoConspirators
The Beancounter Coffee Porter
He's the acrobat of arithmetic, nerdy number cruncher, the magician of money making debts disappear, the bad-ass of bean counting. His humour and soul are as dark as this brew. He roasts the tax man as perfectly as Padre roasted these beans. His books are as balanced as the flavours this malt bill and cold drip coffee provides. He'll make you rich like the roasty, chocolate flavours of this porter .
Green Beacon
Windjammer IPA
Our Windjammer has a deep golden hue and is boldly bittered via early and late kettle hop injections backed up by adding even more hops during fermentation. This dry hopped ale is a standout in both it's up front bitterness, its spicy citrus aroma and its long finish on the palette. A powerful beer originally brewed to survive the long trip from the UK to India, it is best paired with subtle foods because it will always take centre stage. A Hop driven delight that will take your breath away!
Rated 90 out of 100 on Ratebeer.com
3 Ravens
Acid Original Sour
A bright, tropical and 'squelchy' sour beer brewed with summer in mind. It has pronounced fruit flavours from very unique yeast and bacteria, which are complimented by generous late hopping. A refreshing acidity makes this thirst quenching mid-strength highly crushable, and an ideal accompaniment to your favourite summer recreation.
Sierra Nevada
Celebration Ale
The start of Celebration season is a festive event. Sierra Nevada can't start brewing until the first fresh hops have arrived, but once they have the season is officially under way! First brewed in 1981, Celebration Ale is one of the earliest examples of an American-style IPA and one of the few hop-forward holiday beers. Famous for its intense citrus and pine aromas, Celebration is bold and intense, featuring Cascade, Centennial and Chinook hops—honouring everything true to Sierra Nevada.
Rated 98 out of 100 on Ratebeer.com
Barossa Valley Brewing
Coffee Chocolate Stout
This seductive stout will make even the most hardy of warriors weak at the knees. Flavoured with Peruvian cocoa nibs and Barossa roasted coffee, this heavyweight will beat you into a smooth, sexy, submission.... no matter how frigid your taste buds.
Dainton
Red Eye Rye IPA
Fueled by rage, mysticism and pure evilness, the Red Eye Rye is a sessionable beer that continues to offer more depth every time you sip away. Sure you are selling your soul as you do so, but the fruity aromatics, spicy hint of rye and delicate caramel notes will ease your conscience as you slip into the darkness of pure sin. Best enjoyed in the company of your annoying family. No family members were harmed in the making of this beer.
Rated 95 out of 100 on Ratebeer.com
Hop Nation
Black Rhino Cherry Lips Smoked Black Gose
Born out of a collab session with our mates from Big Shed and Exit Brewing, we've brought this popular brew back in cans for round two!
Black in the glass, with aromas of cherry, chocolate and a hint of smoke.
Colonial
Pale Ale
Meet the pale ale that makes others pale by comparison. Artfully brewed to sit between traditional American and Australian pale ales, our master brewers searched the world for the perfect combination of hops, blending USA favourites with Australia's hop heroes to create the perfect pale. The result is a tropical-tinged treat that's a glowing golden in colour, with subtle hints of passionfruit, pine and spicy botanics. Smooth and approachable but packed with aromatic hops, Colonial Pale Ale is brewed to linger on the palette, not overpower it.
Akasha
Fire Within Amber Ale
Fire Within is characterised by a rich copper colour and caramel sweetness, balanced with the floral and citrus flavours from a healthy dose of classic American hops. The result is a rich smooth brew that will ignite the taste buds.
Blackman's
Angry Reg Double IPA
Blackman's have taken their Reginald IPA and sent it to the next level. Big, in your face and a little bit angry. Reginald was the brewer's grandfather and was once taken to court by his own mother for throwing dinner at the wall!
3 Ravens
Juicy New England IPA
In the endless pursuit of hoppiness, we've taken some quite extreme measures (and hops) to create a fresh new take on the intentionally hazy Vermont-style IPA. We've done without crystal malt and boil hops, relying instead on Australian-grown triticale (a hybrid of wheat and rye) and rolled oats, heavy whirlpool and dry hop additions - including one very generous (and hilariously rule-breaking) dry hop addition at the start of fermentation.
A cult line-up of Hallertau Blanc, Moutere, El Dorado, Citra and Amarillo hops deliver intense aromatics of candied lemon, lime zest, guava, white grape and passionfruit. The inimitable English top-cropping yeast lends peach and apricot esters while transforming the early-dry hop addition into what can only be described as 'breakfast juice'.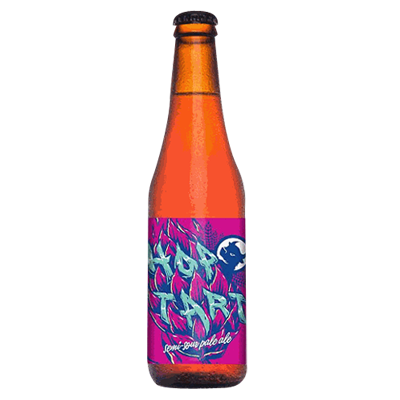 Holgate
Hop Tart
A light and hazy gold, Hop Tart has a zesty aroma of citrus and bright tropical fruits. The flavour awakens the palate with a surprising light tartness that blends beautifully with the lemony hop character. The finish is clean, slightly sour, dry and refreshing a true new world beer, not bound by style but led by the brewers fancy for a quenching summer ale.
Nomad
Barrel Aged Bleak Saison
Black in colour with a firm white head, this dark interpretation of a Saison has a distinct yeast character combined with very smooth roastiness and unusual cinnamon aromas which give this beer a very 'comforting feel'.
Malts: Pale, Midnight Wheat. Hops: Willamette. Special Ingredients: Roasted Wattle Seed, Cinnamon Myrtle.
Mountain Goat
Silence of the Rees Porter
Our resident hop-head Brewer Alana has gone down a road not usually taken for her latest brew: Silence of the Rees Coconut Porter.
But this is no ordinary winter brew. Like most Porters, we started with a big malt base but then added approximately 90kg of toasted coconut into each tank along with Madagascan Bourbon vanilla beans and rich cacao.
Prairie
Standard
Prairie Standard is our everyday beer. Its a light, crisp saison with a hoppy finish. This beer is dry hopped with Motueka hops. A lovely New Zealand hop with a spicy lime like flavour and aroma.
Rated 96 out of 100 on Ratebeer.com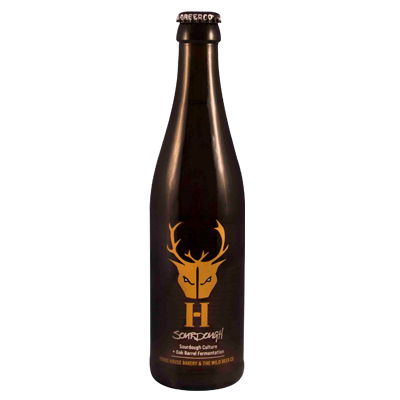 Wild Beer
Sourdough
Beer and Bread have been showing off the magic of yeast for thousands of years, we decided to combine the two. The old and the new, contemporary ideas and historical techniques and ingredients, a very special beer that combines all these things and more.
6 months before we even had a brewery we started talking to Tom Herbert about the Hobbs House Bakery's 58 year old Sourdough yeast, and whether we could use it to ferment a beer. Tom was excited, we were excited!
De Molen
Bommen & Granaten (Rioja BA)
De Molen took some of their big deep flavoured barley wine, Bombs & Granades and aged it in Spanish Rioja barrels to give it extra complexity and depth.
Rated 99 out of 100 on Ratebeer.com
Yeastie Boys
Royal Tanninbomb Double Earl Grey IPA
Royal Tanninbomb is a fifth birthday celebration of Gunnamatta, which was released at the Great Australasian Beer SpecTAPular 2012 (where it was named champion beer).
An extra pale Double Earl Grey IPA, bursting with citrus and floral notes from the heavy dry leafing of Earl Grey Blue Flower.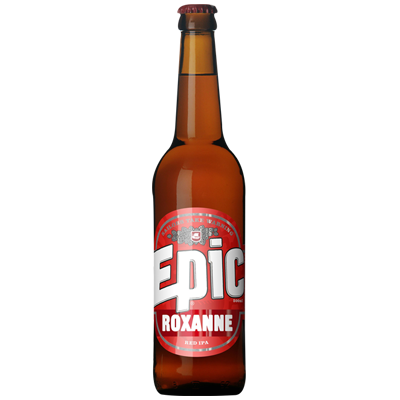 Epic
Roxanne Red IPA
Following the success of Eric The Red, here's the follow-up Red IPA: Roxanne. Inspired by the Viking nautical theme of Eric, Roxanne is a Persian name meaning 'Dawn' and the reference of "red sky in the morning, sailors take warning".
Even though we refer to the dawn and morning time, it doesn't imply that this is a breakfast beer. Then again there are no rules when it comes to drinking beer as tasty as this.
Samuel Smiths
Organic Chocolate Stout
Brewed with well water (the original well, sunk in 1758, is still in use with the hard well water being drawn from 85 feet underground), the gently roasted organic cocoa extract impart a delicious, smooth and creamy character, with inviting deep flavours and a delightful finish - this is a marriage of satisfying stout and luxurious chocolate.
Rated 97 out of 100 on Ratebeer.com
Naparbier
Willy El Tuerto Russian Imperial Stout
Collaboration between Naparbier and The Pirate. This is an Imperial Stout made with coconut and vanilla. Malts: Pale Ale, Munich, special with Oat flakes, Carafa Special I, Caramunich III, Carared. Hops: Columbus. Lightly smoked taste.
Rated 92 out of 100 on Ratebeer.com
Founders
Kentucky Breakfast Stout
What we've got here is an Imperial Stout brewed with a massive amount of coffee and chocolates, then cave-aged in oak bourbon barrels for an entire year to make sure wonderful bourbon undertones come through in the finish. Makes your taste buds squeal with delight.
One of the most sought after beers in the World.
Bridge Road / Mikkeller
Dark Harvest
A collaboration brew from two highly rated brewers. This beer was first brewed in 2012 with fresh wet hops picked in the evening and brewed after dark - hence the name Dark Harvest.
The beer is now brewed annually and features locally grown fresh hops: Ella and Vic Secret. Expect subtle tropical characters as well as a fairly aggressive bitter finish, enhanced by the roastiness of the dark malts.
8 Wired
Cucumber Hippy Berliner Weiss
The Cucumber version of 8 Wired's wildly popular Hippy Berliner Weisse proved so spectacularly popular in it's own right that the brewery has canned it for your home/beach/up a tree/on a mountain drinking pleasure.
It's the beer version of Tzatziki...drink it with BBQ lamb.
BrewDog
Jack Hammer IPA
The devastatingly bitter finish will drill straight through your taste buds. If you like hops and bitterness then go ahead. But be warned: this beer has more bitterness than a human palate (or nipple) can detect. For freaks, craft beer junkies and stamp collectors only.
Rated 98 out of 100 on Ratebeer.com
St. Sylvestre
Trois Mont
A wonderful return to nature, with a flavour of yesteryear, this is a beer that is drawn from wooden barrels to fill so many mugs in Flemish bars!
Brewed by infusion with strong and hearty Flemish hops, then fermented using top yeasts, 3 Monts is perfectly balanced between malt aroma, fruity flavours and bitterness. The head is generous, dense and long-lasting.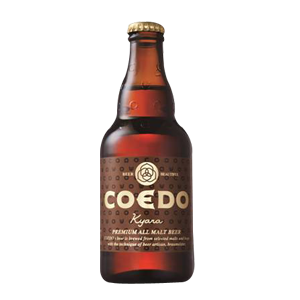 Kyodo Shoji Coedo Brewery
Kyara
Coedo's beer is brewed from selected malts and hops with the technique of beer artisan, braumeister. Rich golden brown with tinges of red - these are the hues of Kyara Beer. The name "Kyara" is derived from the incredibly fragnant Aloeswood tree. The rich, full-bodied flavour of malt is enhanced by the use of highly aromatic hops.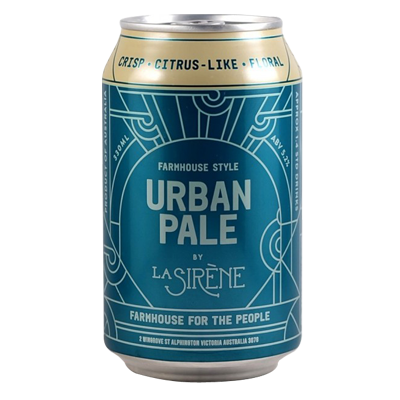 La Sirène
Urban Pale
The Urban Pale is a hop-driven juicy Farmhouse Pale Ale made in our Urban Farmhouse Brewery. Expect grapefruit & pine-cone characters with an assertive bitterness that is enveloped seamlessly with melon, black pepper and citrus rind.
Kees
Mosaic Hop Explosion IPA
An IPA with a huge burst of tropical fruit hop flavours which dominate the palate.
Rated 95 out of 100 on Ratebeer.com
Wolf of the Willows
Blood Red IPA
A true West Coast Red IPA - hops, hops and more hops balanced by lovely caramel malts. This beer is characterised by a punch of citrus, pine and stone fruit hops on the nose followed by aromas of toasted malts. The forward palate comes with a wave of resiny hop flavour followed by a strong malt backbone which is balanced by a dry rear palate and a signature IPA bitterness. The lovely red colour comes from a secret mixture of caramal malts, Maris Otter and biscuit malt. Despite the heavy hopping regime the malts provide balance without being cloying or too sweet.
Young Henrys/Dune Rats
Dunies Lager
Fellow ratbags Young Henrys and Dune Rats met for beers at 4:20 one afternoon. This is the result.
Slightly hazy, Summer smasher of a lager with a full blown dank hop nose and flavour courtesy of some late addition hop hash. Mosaic, Citra, El Dorado and Azacca hops give a feisty first impression, but mellow into an easy going friend that drinks for days.
Brouwerij Rodenbach N.V
Grand Cru
Bottle filtered, Rodenbach Grand Cru is a blend of 1/3 young beer and 2/3 of beer aged 2 years in large oak vats. The more important proportion of oak matured beer contributes to its fruity taste, complexity and intensity. The finish is worth of a great wine.
Hargreaves Hill
Extra Special Bitter
Our cult beer, this is a "new world" interpretation of the classic English style. This ale features considerable crystal malt character, as a backbone to carry the hefty bitterness. Substantially dry hopped with carefully selected hops from either the US, NZ, or Australia (currently Nelson Sauv in from NZ), this adds aromatic and flavour notes of ripe passionfruit .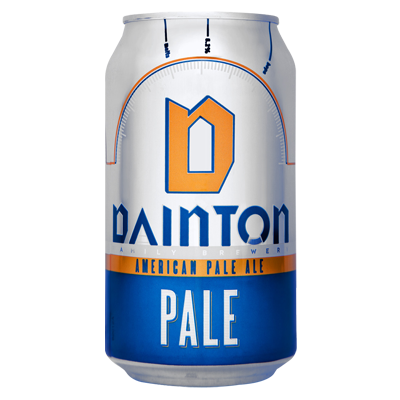 Dainton
Pale Ale
The first recipe brewed and released out of our Carrum Downs brewery, this American Style Pale Ale showcases several varieties of American hops. This lends a firm yet approachable bitterness, balanced by a touch of malt sweetness that makes this a very sessionable beer.
Gänstaller Bräu
Affumicator Smoked Doppelbock
Gänstaller's heftiest traditional lager, Affumicator gives off a massive smokey nose, with hints of bacon, salmon, and Bonito flakes, and follows it with a delicious palate of caramel, chocolate, sweet bready malt, and a nice hop bitterness. Big, full, smooth, and with huge flavour, but most importantly, well-balanced, in the finest Bavarian tradition.
Rated 99 out of 100 on Ratebeer.com
Boon
Oude Geuze VAT 109
Traditional Oude Geuze VAT 109 is a 'Monoblend' composed for 90% with Lambic from cask (foeder) N°109 (ex Cognac barrel) and 10% young lambic.
The Lambic used for this Geuze was brewed on the 16th of April 2014 and bottled on the 18th of April 2016. Foeder N°109 is an oak cask of 9000 liters and it is over 100 years old. It was built in Germany around the year 1910 by the company Drexler as part of a series of four foeders as a "beer foeder", but since 1935 it was used to stock Cognac. The cask ultimately arrived at Boon in 2009. Vat 109 is the first bottling of lambic brewed entirely in Boon's new brewhouse that was installed in 2011.
Bentspoke
Barley Griffin Pale Ale
Mild cloudy Australian Pale Ale. Soft fruity aromas and light biscuity malt giving a nice light mouth feel. Easy drinking and great on a hot summers day after mowing the lawn.
Big Shed Brewing Concern
Golden Stout Time
This beer is a tribute to the classic Golden Gaytime ice cream. It is brewed with cacao nuts, rice and specialty grain for that honey aroma then lactose for sweetness.
Oskar Blues
Ten FIDY Imperial Stout
Ten FIDY Imperial Stout This titanic, immensely viscous stout is loaded with inimitable flavours of chocolate-covered caramel and coffee and hide a hefty 65 IBUs underneath the smooth blanket of malt. Ten FIDY (10.5% ABV) is made with enormous amounts of two-row malt, chocolate malt, roasted barley, flaked oats and hops. Ten FIDY is the ultimate celebration of dark malts and boundary-stretching beer.
Rated 100 out of 100 on Ratebeer.com
Boon
Kriek Mariage Parfait
Kriek Mariage Parfait is an Old Style Kriek of exceptional excellence. 400 grams of wild cherries per litre are fermented together with a strong Lambic of spontaneous fermentation and aged on 6,200 litre oak foudres (large wooden casks) for 5 to 6 months.
Kriek Mariage Parfait is naturally clarified and referments in the bottle. It is unsweetened, unfiltered, unpasteurised and has no artificial flavours, preservatives or colourings added. Brewed in Lembeek, the village that gave Lambic its name. Pour slowly in a flute glass without disturbing the yeast sediment in the bottle and enjoy this epitome of traditional Lambic brewing.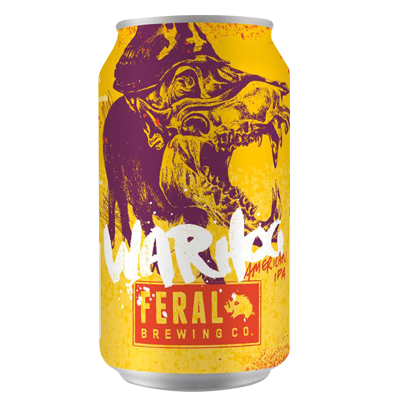 Feral Brewing Co.
War Hog IPA
Prepare to be tagged and bagged as this Full Metal Jacket of an IPA rains an apocalyptic hellfire of clustered hops and passionfruit aromas upon the senses. There's nowhere to hide, so gear up, sound off, and blast "Ride of the Valkyries" at full volume, because, soldier, you're at war.
We love the taste of IPA in the morning.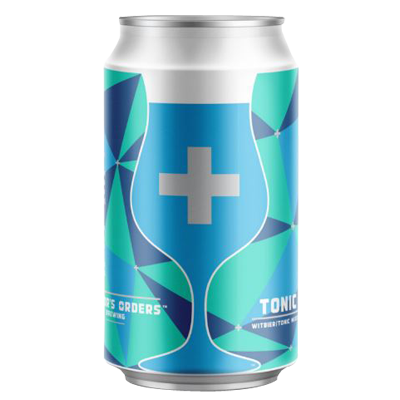 Doctor's Orders
Tonic
Tonic is our new release for Summer 2016/17. Tonic is ambidextrous. You can drink it straight up as a refreshing Summer Witbier with its array of botanicals (orange peel, juniper berries, lemon myrtle, coriander and cinchona bark), or use it as a tonic mixer by adding a shot of your favourite gin. We recommend the citrus forward craft gin from Baker Williams (Mudgee). Cucumber garnish optional. Enjoy this refreshing summer witbier with its balanced botanicals or use it as the perfect tonic to bring your favourite gin to life.
St. Bernardus Brouwerij
Abt 12 Magnum
The absolute top quality in the hierarchy of the St. Bernardus beers. It is also the beer with the highest alcohol content (10.50 %). A dark ivory coloured beer with a high fermentation. The show piece of the brewery. Thanks to its soft and unconditionally genuine aroma, the beer can be smoothly tasted. The Abt has a very fruity flavour.
Rated 100 out of 100 on Ratebeer.com
Brasserie Dupont
Saison Dupont
Saison Dupont is a classic Belgian farmhouse ale. This is a beautifully balanced, complex beer that has a refreshing fruitiness and long, dry finish. It is bottled unfiltered so it may be cloudy or have a slight sediment but this is normal and perfectly natural.
Tuatara Brewing Company
Kapai Aotearoa Pale Ale
There's a pile of clichés we won't deploy here attesting to the fact that you can never take anything in this world for granted. Sure enough, just as Tuatara's beloved American Pale Ale looked like getting bigger than Texas, our supply of the mighty American hops that defined it started to go wobbly on us. Undeterred, we set to crafting a local solution. Aotearoa Pale Ale takes the spirit of the old APA and reanimates it with a hopping regime that's as kiwi as a 25 year mortgage. The same-but-different local recipe (Pacific Jade, Cascade, Sauvin and Wai-iti for all you trainspotters) is well within the remit of the original APA, but with a deep, long, new age flavour profile.
Rated 95 out of 100 on Ratebeer.com
Maisels
Weisse Original
The careful selection of the finest wheat and barley malts gives Maisel's Weisse its reddish glowing amber colour. The beer uses a recipe and traditional brewing methods passed down by generations of master brewers, while the speciliaty yeast gives the beer its unique character. The beer has pleasant fruity notes with malt, fruit and clove flavours and a touch of nutmeg, producing a slightly fruity, spicy wheat beer.
A beer of true quality.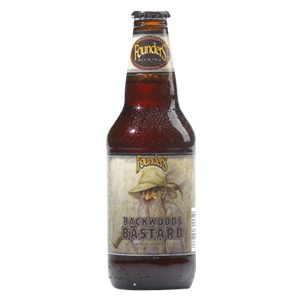 Founders Brewing Company
Backwoods Bastard
Big and delicious for your 'perty mouth. Expect lovely, warm smells of single malt scotch, oaky bourbon barrels, smoke, sweet caramel and roasted malts. A bit of earthy spice and a scintilla of dark cherries. It's a kick-back sipper made to excite the palate.
Rated 100 out of 100 on Ratebeer.com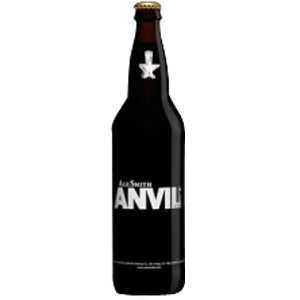 AleSmith Brewing Company
Anvil ESB
Bright copper colour, sparkling clarity, and good foam retention when properly served. Appealing Brussels lace. Deep toasty/caramelly malt balanced by spicy/fruity hop flavours accented by fruit esters resulting from fermentation with a championship yeast strain. The aroma is subtle and reflects the flavour with malt, hop and fruit (ester)/fermentation characteristics. Smooth, medium-bodied. Easy drinking with no harsh or astringent sensations.
Rated 95 out of 100 on Ratebeer.com
Garage Project
Venusian Pale Ale
Venusian Pale Ale, a precocious little number using some of the more unusual local flora and fauna you find hanging around here in the less civilized parts of the solar system. Lemon grass, kaffir lime leaf and grapefruit peel that we pinched from rations, meld seamlessly with Venusian Spear Fungus and that funny green stuff the local chappies seem to like licking off the rocks. Zesty is the word that springs to mind and at 7.3% abv it's bloody good for morale. Incidentally, it works just like napalm on the natives, which is handy.
Hope Brewhouse
Double IPA
Big bold American double IPA.
Tropical fruit, citrus, pine and resin characters dominate this hop forward beer. Light malt characters and solid bitterness round off the palate.
Wayward
Sour Puss Raspberry Berliner Weisse
A traditional Berlin sour wheat beer style that is both sweet and tart with a great fresh raspberry aroma. An ultra-refreshing beer that is summer in a glass. Appeals to both beer lovers and cider lovers.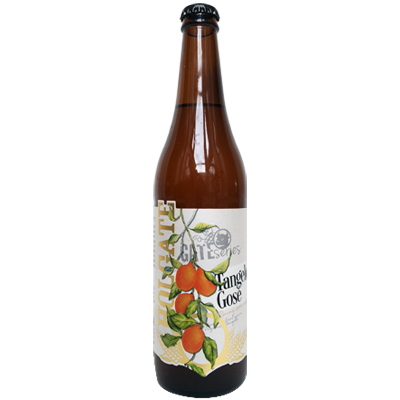 Holgate
Tangelo Gose
For our Tangelo Gosé, we teamed up with local grocer 'Nature's Garden' to source quality seasonal, organic tangelos. To achieve the unique sour tang that marries so well with the salt, citrus and coriander (typical of this historic style), we employed 'kettle souring' using Lactobacillus to give the finished beer it's zesty acidity. We know beer, our local grocer knows fruit, and our combined expertise has created a very special brew.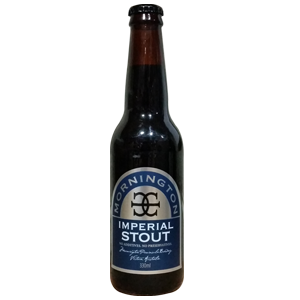 Mornington Peninsula Brewery
Imperial Stout (2016)
Mornington Imperial Stout is one of our Imperial range of beers. A Russian Imperial Stout at 9.5% ABV.
The biggest and boldest of all stout beers, presenting deep espresso in colour with a thick, tan head. Enticing aromas of coffee and dark chocolate lead to a complex and moreish palate.
Yulli's Brews
Slick Rick's Rampaging Red Ale
Slick Rick's Rampaging Red Ale is brewed with a combination of 5 malts and 3 pungent US & Australian hop varieties. Slick Rick presents a deep amber colour, with rich caramel malt flavours, with a hint of roast and chocolate. The complex malt bill is backed by a solid whack of bitterness from Australian Vic Secret hops, whilst breathing aromas of fruit salad and pineapple from US hops Amarillo & Chinook. The mouthfeel is big yet dry and is best served with bold rich flavours.
Duvel Moortgat
Tripel Hop 2016
Duvel Tripel Hop is brewed with three hop varieties and each year the third hop is changed to provide its own unique taste and aroma. This keeps the final flavour profile surprisingly exciting for any true beer lover. For 2016 our brewers selected HBC 291 from the Yakima Valley in the USA.
By using three instead of two hop varieties to brew, we obtain additional hop aromas and an increased bitterness. The typical Duvel palate is enriched with HBC 291 hops providing fresh notes of citrus, black pepper, lavender and roses.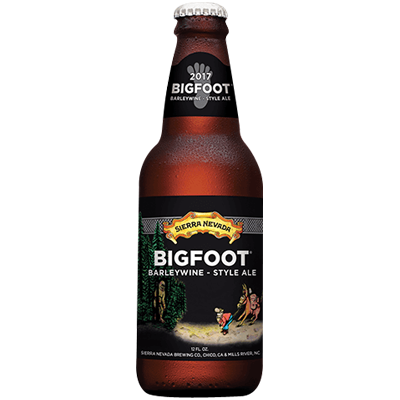 Sierra Nevada
Bigfoot Barleywine
Sierra Nevada's barley wine boasts a robusty fruity bouquet which has intense flavour and aromatics. It is a deep reddish-brown and a malt backbone that is well balanced with a beautiful bittersweet hoppiness.
Rated 99 out of 100 on Ratebeer.com
Hacker-Pschorr
Oktoberfestbier Marzen
Bavarian barley slow roasted, caramelized to a rich, red amber colour combined with the purest spring waters from the Alps, exclusive yeast and the finest Hallertau hops.
Oskar Blues
Hotbox Coffee Porter
This porter is based on malt flavours of roasted nuts, crème brulee, cocoa, and caramel, extracted from English and German roasted and caramel malts. Hotbox Roasters then crashes the party and infuses potent, cold-extracted coffee from Burundi and Ethiopian beans and deals out flavours and aromas of dark plums, chocolate, and hints of blueberry.
Rated 96 out of 100 on Ratebeer.com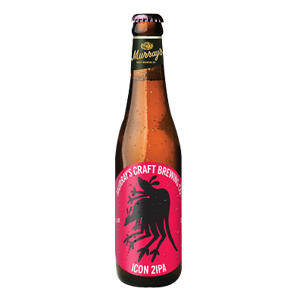 Murrays
Icon 2IPA
Murray 's Icon 2IPA is one of the hoppiest beers consistently brewed in the southern hemisphere. It is also one of the highest rated beers brewed in Australia. It is inspired by modern American versions of the India Pale Ale style. The beer's extensive hopping (more than 1kg of hops per 100 litres) creates intense citrus, passionfruit and peppery characteristics, balanced by sweet biscuity malt and a full bodied, rich-and-rounded bitter finish.
Murray's Icon 2IPA is a challenge to brew, with the huge hop content literally overloading the brewery.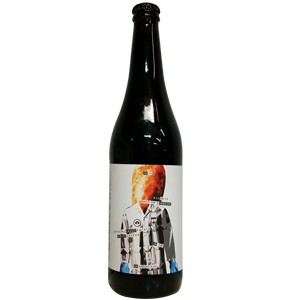 Big Shed B/Doctor's Orders
Dr Shedlove
A collaboration between Big Shed and Doctor's Orders. An Imperial Sweet Potato Saison Stout.
Where the hell did this enigma wrapped in a lab coat Dr Shedlove appear from. He is a product of the unholiest of brewing unions and his latest creation is an Imperial Sweet Potato Saison Stout. A beer so dark that no light can escape its surface. Enjoy Dr Shedlove and allow yourself to revel in our Dr Shedlove dark side and his obsession with root vegetables, dark malts, whisky barrels and C2H6O.
New Belgium
Ranger IPA
Bring out the hops! This clear amber beauty bursts at the starting gate with an abundance of hops: Cascade (citrus), Chinook (floral/citrus), and Simcoe (fruity) lead off the beer, with Cascade added again for an intense dry hop flavour. Brewed with pale and dark caramel malts that harmonize the hop flavour from start to finish, Ranger is a sessionable splendor for all you hopinistas. Thank your Beer Ranger!
Rated 92 out of 100 on Ratebeer.com
Chimay
Blue
Named Grande Reserve in 750ml bottles, it is principally distinguished by its character as a strong beer. The fragrance of fresh yeast with a light, flowery, rosy touch is especially pleasant. This is a top fermented Trappist beer re-fermented in the bottle and not pasteurised.
Victory
Blackboard Series Berliner Weisse with Elderflower
Pale in colour with a noticeable haze, this Berliner Weisse pours with fluffy white foam. Malt aromas combine with woody, spicy, and vanilla notes. Tart and sour flavours balance well with a floral, mildly sweet finish. This is Frische Weisse with elderflowers.
Fuller's
Vintage Ale
The 2013 Fuller's Vintage has been brewed using the winter barley variety 'Pearl'. The malt, combined with the award-winning Admiral and Sovereign hops, gives the 2013 Vintage a deep rich stone fruit palate, overlaid with cinnamon, pineapple and marmalade notes.
Rated 94 out of 100 on Ratebeer.com
Modus Operandi
Former Tenant Red IPA
Bursting with aromas of Passionfruit and Mango due to a heavy hand of Mosaic and Galaxy hops, this Ruby Red IPA has a complex blend of citrusy hops and savory caramel malt flavour followed by a slightly sweet finish.
This beer was lovingly brewed as a memorial to our Former Tenant's illegal horticultural endeavours. Without their discovery, there would be no brewery in its place and this beer (which does have a whiff of what our, now incarcerated, former tenants had been cultivating) would not exist. This beer may be 7.8%, but it's nowhere near as potent as what they were selling!
Founders
Mango Magnifico con Calor
Mango Magnifico is a never-before-released, high-gravity fruit beer brewed with mango and Michigan-grown habaneros. Each 750mL bottle of this 10% ABV ale is intended to be shared. Not a traditional fruit beer, the delicate tropical fruit in Mango Magnifico is punctuated by a hint of heat, increasing the overall depth of flavour and adding another level of complexity. It will be a refreshing drink for the warm summer months.
Rated 90 out of 100 on Ratebeer.com
Stone
Go To IPA
It's no secret we helped create and popularize West Coast style IPAs (since 1997), Double IPAs (since 2000) & Triple IPAs (since 2006). In fact, IPAs of every ilk imaginable are our bread and (hop) butter at Stone Brewing Co., but we'll be the first to admit that a night of subsisting solely on big IPAs can be a short one.
Enter Stone Go To IPA, our session IPA, boasting all the gloriously bitter, citrusy, piney flavour of our bigger / industrial-strength IPAs, but with a significantly lower alcohol-by-volume (4.5%) allowing IPA fans like us to enjoy more of this amazingly, hoppy beer over a longer session, without giving up any of that gloriously crave-able botanically-driven dankness. Well, OK, when you compare to our bigger IPAs you find that you give up some, as that's what happens when you dramatically lower the abv. And while we work hard to bend the time/space/abv intensity continuum, we've admittedly not yet learned to break it. This comes damn close though.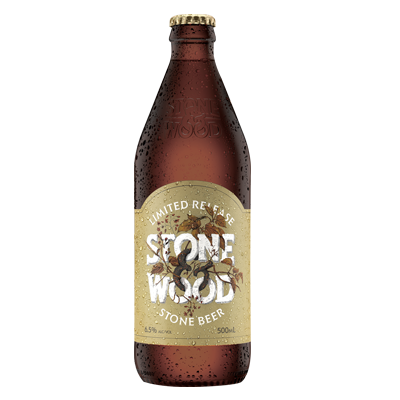 Stone & Wood
Stone Beer
As a tribute to the brewers of the Middle Ages, each year we brew this beer by adding wood fired stones to the kettle to rouse the boil and intensify the malt characters of the brew.
Long before the wizardry of steam was invented, brewers used stone and wood to brew their daily beer. Apart from the obvious heating effects, the stone caramelises the brew to create rich toffee like flavours.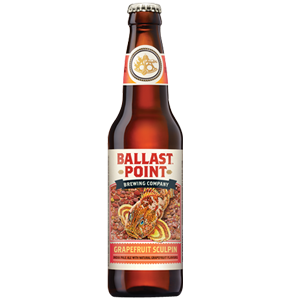 Ballast Point Brewing Company
Grapefruit Sculpin
Our Grapefruit Sculpin is the latest take on our signature IPA. Some may say there are few ways to improve Sculpin's unique flavour, but the tart freshness of grapefruit perfectly complements our IPA's citrusy hop character. Grapefruit's a winter fruit, but this easy-drinking ale tastes like summer.
Rated 99 out of 100 on Ratebeer.com
8 Wired
Tall Poppy
8 Wired Tall Poppy - India Red Ale This is an ale that is not afraid of standing tall among other great beers. The intense, sharp and fruity hoppiness is backed by its complex, caramel-like malty structure. Big, yet refreshing. Bold but balanced. This beer has been designed to have it all, to be the greatest common denominator.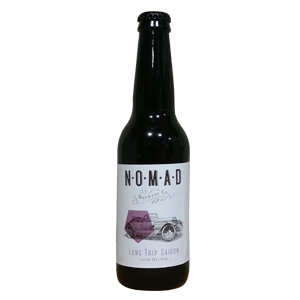 Nomad
Saison
A combination of pale and wheat malts, with the addition into the mash of a special variety of coffee beans from a local specialist roaster. European and American hops then get combined with some fantastic unique Australian ingredients, like wattle seeds added at the end of the boil. Our aim is to create a dry, clean and very sessionable Saison, with hints of coffee, citrus and spice.
Colonial Brewing Company
Draught - Kolsch Ale
This is a beer for all walks of life to be enjoyed uncomplicated, naturally and honestly without pretence. It's not a gimmick, Colonial Draught is not brewed to match your tie or through the magic interpretive dance improve your social standing, Colonial Breweries crafted draught is a beer for the people and is comfortable anywhere, anytime from the beach to the boardroom.
Delicate hop flower aromas precede a palate so light, crisp and balanced that it's often mistaken for a pilsner.
Unibroue
La Fin Du Monde Tripel
"The end of the world. The excellence of triple fermentation through a blend of special yeasts gives this malt beverage an exquisitely robust flavour of exceptional refinement."
Rated 99 out of 100 on Ratebeer.com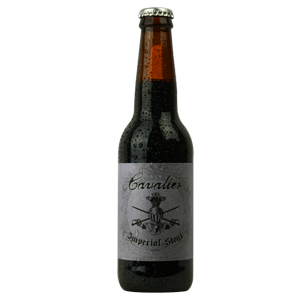 Cavalier Beer
Imperial Stout
Within its dense 10 per cent body lies a heady blend of coffee, chocolate, vanilla, nutty and dark fruit flavours. This beer is smooth and one to be sipped and enjoyed over a cold winter evening, with the beer opening up to reveal more as it warms.
Anderson Valley
Briney Melon Gose
Born from our passion for experimentation, our Briney Melon Gose boasts a thirst-quenching tartness that is perfectly balanced by subtle watermelon flavours and aromas. Gentle additions of sea salt create a refreshing harmony between the acidity and fruity sweetness leading to clean, dry finish.
Rated 95 out of 100 on Ratebeer.com
Garage Project
Aro Noir
Aro Noir is a pitch black and full flavoured stout. At its heart is a blend of four malts, with Columbus and Summit hops, creating a citric bitterness and aroma that marries nicely with the roast malt character. Yes, it is inspired by the darkness of a Wellington winter in Aro Valley, but truly it is a stout for all seasons. Join us on the dark side.
Rated 94 out of 100 on Ratebeer.com
Aecht Schlenkerla
Fastenbier
The Original Schlenkerla Lentbeer is an unfiltered smokebeer, brewed according to the Bavarian Purity Law of 1516. Bottom-fermenting yeast gives the reddish brown lentbeer a natural cloudiness. Its smokey aroma is already noticeable in the smell, combined with a fine hoppy note. In the drink the fullbodied, highly drinkable lentbeer shows its strong malty flavour, rounded up with the smokey taste and a light bitterness. Due to the nourishing yeast, the Original Schlenkerla Lentbeer has the "Brotzeit already included" (German word for afternoon snack). Served / Sold: - Only during lent from Ash Wednesday to Easter.
Rated 99 out of 100 on Ratebeer.com
Brasserie D'Orval
Orval
In contrast to all the other Trappist breweries, the Orval Trappist brewery makes only one beer for the general public. It has an intensely aromatic and dry character. Between the first and second fermentations there is also an additional dry-hopping process. Through this the beer acquires its pronounced hoppy aroma and extra dry taste.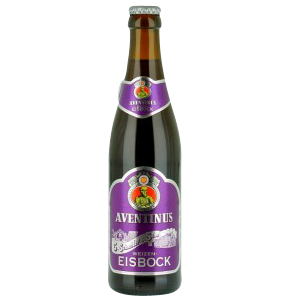 Weissbierbrauerei G. Schneider & Sohn
Aventinus Weizen-Eisbock
Aventinus, the Wheat Doppelbock of Bavaria, has always been known to be the most intense and complex wheat beer in the world. This was the case for the past sixty years, but not anymore...
Up until the 1940's, Aventinus was shipped all over Bavaria in containers lacking temperature control. Consequently, the precious drink partially froze during transportation. Unaware that the brew was concentrated by the separation of water from the liquid. People were baffled by this unique version of Aventinus. By chance, the first Aventinus Eisbock was created. Well aware of this story, Hans Peter Drexler, brewmaster of the Schneider brewery, decided to recreate this classic "mistake" in a modern controlled facility. Thus, the Aventinus Eisbock is reborn sixty years later ... Prost!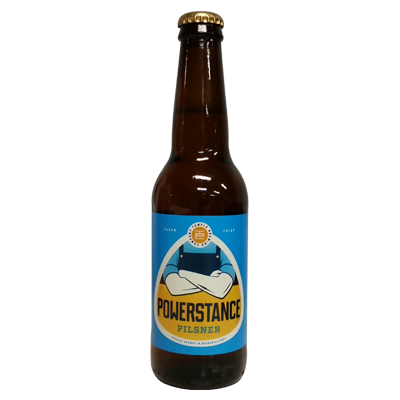 Temple Brewery & Brasserie
Power Stance Pilsner
Brewed with 100% German Pilsner malt and noble German hops the Power Stance Pilsner displays traditional characteristics that you expect from a German pilsner.
Adhering to a strict 8 week lagering period, the result is a super smooth, full flavoured Pilsner with a slight malt sweetness and firm spicy noble bitterness from the use of Hallertau and Spalt noble hops.
Fullers
London Pride
London Pride is a smooth and astonishingly complex beer, which has a distinctive malty base complemented by a rich balance of well developed hop flavours from the Target, Challenger and Northdown varieties in the brew.
BrewCult
Acid Freaks Balsamic Baltic Porter
A Balsamic Baltic Porter. It takes two freaks to think up such an idea for a beer. Two brothers in fact - one a brewer and the other a vinegar maker. It takes an even bigger freak to try this beer. Are you freaky enough? Go on, we're watching.
Moo Brew
Single Hop - Enigma
Single Malt, Single Hop. Nowhere to hide.
Our new tinny, Single Hop (we're clever bastards), uses Enigma hops for floral characteristics and a touch of bitterness, and pale malt for body and a dry finish. 100% Tasmanian and Summery as.
Pirate Life Brewing
IIPA
Crafting great beer is all about balance. At one end of the scale, if you're brewing a delicate Western European lager, you have to ensure that the four ingredients work in harmony. These more delicate styles take incredible skill to brew well as there's nowhere to hide any miscalculations or mistakes throughout production. Launching to the almost extreme opposite, the realm of IIPAs, balance, surprisingly, is still a defining factor. Instead of delicacy in balance, it's now big flavour in balance.
Simplistically, to achieve a big flavourful IIPA you need: Big Malt + Big Hops + Big Fermentation. It's a bit of complicated symbiosis between these three requirements and each of these three provide multiple elements. The malt provides the complex spectrum of sugars for fermentation as well as the main structure and body of the beer. The hops contribute bitterness to balance the malt sweetness as well as resinous piney flavours and juicy fruity-citrusy aromas. The fermentation provides us with a big hit of fun juice (ethanol) and the vast array of incredibly important characterful aroma and flavour compounds.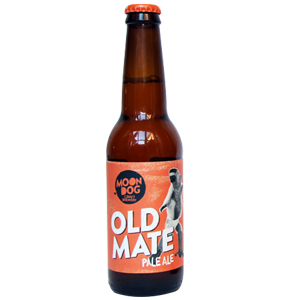 Moon Dog
Old Mate
Part of Moon Dog's new, core six-pack range. Distinct Cascade hop characters, contribute to hop aromas and flavours of pine, wood, spice, peach and orange. There's dark caramel malts and a resinous bitterness to round things off.
Sierra Nevada
Beer Camp Tropical IPA
Beer Camp is the ultimate brewing experience. We invite beer fans into our brewery nearly every week to design their own beer and then we bring it to life. Each spring, we'll feature one of our favorite collaborations from the previous year. This year's selection features intensely aromatic hop varietals rich with the flavours of the tropics. We use Citra, Mosaic and El Dorado hops to create bright fruit-forward flavours of mango, papaya and bitter orange.
Rated 95 out of 100 on Ratebeer.com
Panhead
Canhead Lola Deville Rosehip + Hibiscus Saison
Trust is just the opening act to betrayal. Lola was innocent once. Scarred in neither body nor soul she lived for beauty and truth until both were taken from her by men who are remembered now only by the worms that wreath their bones. So now she rides, out of the dull glare of the sodium lamps into a darkness that knows her better than she knows herself. This rosehip and hibiscus saison mourns distant sweetness turned bitter by earthly corruption.
Nomad/Dogfish
Head Cross Pallet Nation
Last December we were lucky enough to host our good friend Sam Calagione at Nomad for the making of a very special beer in collaboration with Pallet magazine. A handful of craft beer nuts were lucky enough to be invited ont he day to be involved in a hands on day of brewing and even had a hand in designing the label and the name.
Each of the brewers contributed a very special ingredient to this dark amber ale with Sam bringing Maple crystals from his farm, some indigenous yeast from Italy and of course some great native ingredients including wattle seed and finger limes. Added to this some smoked mesquite malts and the reulting beer is beautifully balanced smokey, slightly sweet with a hint of citrus.
Stone Brewing
Arrogant Bastard Ale 470ml Can
This is an aggressive ale. You probably won't like it. It is quite doubtful that you have the taste or sophistication to be able to appreciate an ale of this quality and depth. We would suggest that you stick to safer and more familiar territory, maybe something with a multi-million dollar ad campaign aimed at convincing you it's made in a little brewery, or one that implies that their tasteless fizzy yellow beverage will give you more sex appeal. Perhaps you think multi-million dollar ad campaigns make things taste better. Perhaps you're mouthing your words as you read this.
At Stone Brewing, we believe that pandering to the lowest common denominator represents the height of tyranny - a virtual form of keeping the consumer barefoot and stupid. Brought forth upon an unsuspecting public in 1997, Arrogant Bastard Ale openly challenged the tyrannical overlords who were brazenly attempting to keep Americans chained in the shackles of poor taste. As the progenitor of its style, Arrogant Bastard Ale has reveled in its unprecedented and uncompromising celebration of intensity. There have been many nods to Arrogant Bastard Ale, even outright attempts to copy it, but only one can ever embody the true nature of liquid Arrogance!
Doctors Orders
Anaphylaxis Smoked Black IPA
Pilsner malt delicately smoked with NZ Manuka wood gives Anaphylaxis its smooth enticing smoky sweet aroma. The flavour blends beautifully with the subtle warming heat from chipotle peppers and floral, resiny hops. A true marriage of complimentary flavours. First brewed in 2015 with Wheaty Brewing Corps, Adelaide (AU).
Birra del Borgo
My Antonia 330ml
Described as a "Surprise meeting between Italy and America" This is a very intriguing and unique beer.
Sam Calagione from Dogfish Head Brewery, one of the most well known American brewers, came to the brewery in Borgorose Italy, to create a special collaboration beer with Leo and the Borgo crew. First they picked a style, But obviously not a regular one…it had to be stronger than usual, and it had to be hoppy!. Leonardo chose the malt: Pilsner and Cara-Pils plus 1 of the hops Saaz, and then Sam chose the two additional hops, Simcoe and Warrior. Before the boil Sam mixed the hops creating a wonderfully perfumed potion. Once the mix was ready we started hopping. A fistful of hops added every minute for 60 minutes…The result? My Antonia…An intriguing beer, extremely perfumed, where floral and resiny notes mix together. The mouthful is explosive but balanced at the same time. The honey notes from the malts and the peppery ones from the hops mix in a very elegant and precise finish.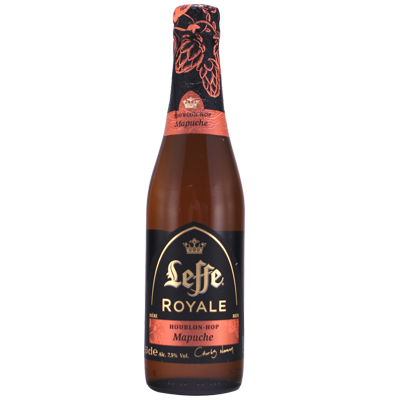 Leffe
Royale Mapuche
Leffe Royale Mapuche is a genuine product of the South American sun. Through the process of dry hopping, comes a complex character, with subtle bitterness and spicy notes. You can taste a bouquet of blueberry, red fruits, peach and apricot.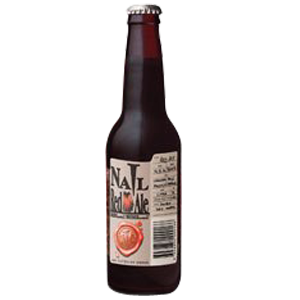 Nail
Brockwell Brewedwell Red Ale
Nail Red pours into the glass with a delicious red hue. Dry hopping with two Australian hops give the Red a beautiful fresh hop aroma and flavour, while pale and specialty malts provide a smooth malt backing. Smooth, tasty and sessionable!
This is the fourth beer brewed as part of Nail Brewing's limited release Brew Log Collection.
Renaissance
Craftsman Oatmeal Chocolate Stout
For years fans of the Renaissance beers had been asking, "when are you guys going to do a Stout?" It was eventually decided that the effort Brian was putting into taking these pesky blighters out the back to give them a shoeing could be better used to actually make the aforementioned stout. So Renaissance produced not only a Stout, but a Chocolate Oatmeal Stout, the Craftsman.
Craftsman is the 'Big Brother' to their popular Elemental porter. Building on the flavours given by the crystal, brown and black malts, they add a portion of organic rolled oats for a silky smooth mouthfeel, then added a small amount of cocoa nibs to the mash and brew kettle, plus a large addition of nibs to the fermentor. The beer that matured on those cocoa nibs has a lovely chocolate nose that melds beautifully with the coffee and hop notes in the beer. The resulting Stout has a full rounded palate with chocolate and roasted notes predominating and the depth of intensity that one expects from a Stout.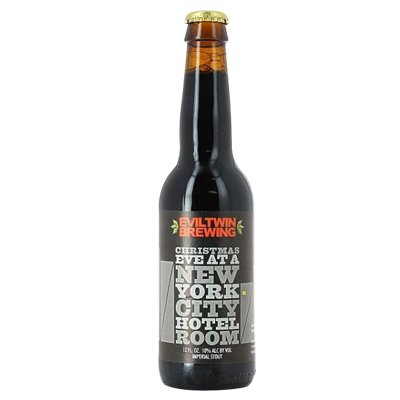 Evil Twin
Christmas Eve at a New York City Hotel Room
A 'festive' Imperial Stout.
Rated 99 out of 100 on Ratebeer.com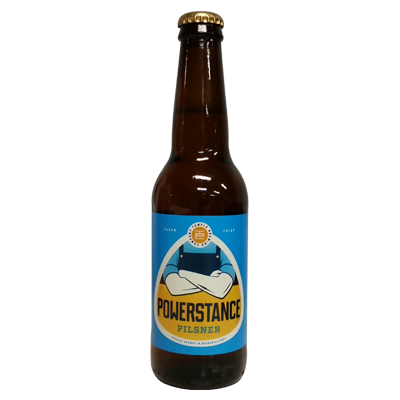 Temple Brewery & Brasserie
Power Stance Pilsner
Brewed with 100% German Pilsner malt and noble German hops the Power Stance Pilsner displays traditional characteristics that you expect from a German pilsner.
Adhering to a strict 8 week lagering period, the result is a super smooth, full flavoured Pilsner with a slight malt sweetness and firm spicy noble bitterness from the use of Hallertau and Spalt noble hops.
Fullers
London Pride
London Pride is a smooth and astonishingly complex beer, which has a distinctive malty base complemented by a rich balance of well developed hop flavours from the Target, Challenger and Northdown varieties in the brew.
BrewCult
Acid Freaks Balsamic Baltic Porter
A Balsamic Baltic Porter. It takes two freaks to think up such an idea for a beer. Two brothers in fact - one a brewer and the other a vinegar maker. It takes an even bigger freak to try this beer. Are you freaky enough? Go on, we're watching.
Moo Brew
Single Hop - Enigma
Single Malt, Single Hop. Nowhere to hide.
Our new tinny, Single Hop (we're clever bastards), uses Enigma hops for floral characteristics and a touch of bitterness, and pale malt for body and a dry finish. 100% Tasmanian and Summery as.
The Little Brewing Company
Galaxy IPA
Galaxy is an Australian grown hop variety proving extremely popular amongst craft beer artisans.
Galaxy Single Hop IPA exhibits lifted pungent citrus and passionfruit aromas and flavours with a hefty and lasting bitterness.
The Little Brewing Company
Citra IPA
Citra is a US grown hop and the first in our Varietal Single Hop IPA series.
We just love Citra at The Little Brewing Company. It is the workhorse in the brewery, finding favour in nearly all our IPAs.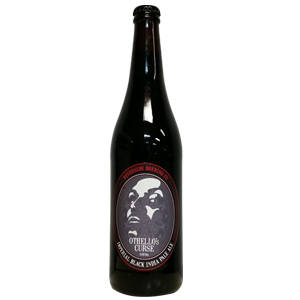 Riverside Brewing Company
Othellos Curse
Othello's Curse displays a beautiful dark hue with a light tan head and a slightly roasted, hoppy nose. In true Riverside style this beer has an assertive American hop profile balanced out with smooth roasted malts.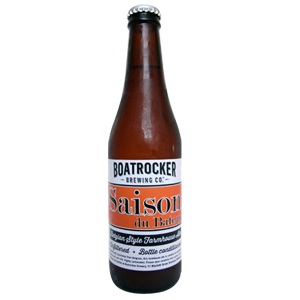 Boatrocker Brewing Company
Saison du Bateau
This is Saison du Bateau, a pretty straightforward take on the French / Belgian farmhouse style that's on fairly wide release, the other Gaston that you'll find elsewhere on the site. Du Bateau is a pale golden, slightly hazy affair that offers up an array of pilsner malt sweetness, some citrus aromas and plenty of spicy characters from the yeast – both of the peppery and clove varieties – before finishing with a prickly dryness. Or, as the brewery puts it: "A line and length saison".
Brouwerij Bosteels
Tripel Karmeliet
First brewed 1996; claimed to be based on a recipe from 1679 which used wheat, oat and barley.
Tripel Karmeliet is a very refined and complex golden-to-bronze brew with a fantastic creamy head. These characteristics derive not only from the grains used but also from restrained hopping with Styrians and the fruity nature (banana and vanilla) of the house yeast. Aroma has hints of vanilla mixed with citrus aromas. Tripel Karmeliet has not only the lightness and freshness of wheat, but also the creaminess of oats together with a spicy lemony almost quinine dryness.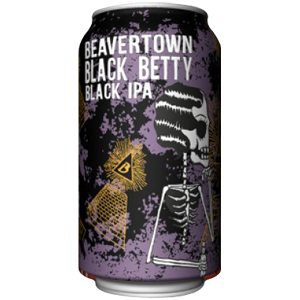 Beavertown
Black Betty
So it's a contradiction of terms. A Black India Pale Ale?! The concept we came up with revolved around the old chewy sweets 'Black Jacks & Fruits Salads'. We wanted to take a big, fat IPA and lace it with undertones of slight roast and aniseed and blend with the huge tropical aromas of Pacific West Coast hops. We gained the hint of roast by using Carafa Malts from Germany. They give us the dark colour and a touch of roast but minimal bitterness, thus letting the hops fly and fly!
Rated 99 out of 100 on Ratebeer.com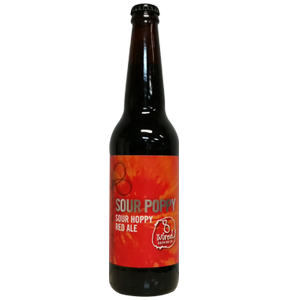 8 Wired Brewing
Sour Poppy
Sour Hoppy Red Ale.
Continuing on with all things sour, delicious and boundary pushing, this time we decided to mess with one of our core range beers. So we gave Tall Poppy the sour treatment. The recipe is pretty much the same as the original beer but using natural, live cultures, we dropped the pH to a level similar to nice, tart orange juice. The result is quite spectacular and very refreshing.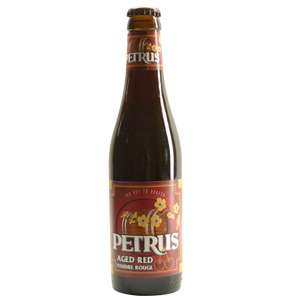 Bavik-De Brabandere
Petrus Aged Red
Petrus Aged Red is the perfect blending of a prizewinning dark beer, a beer aged in oak barrels and the taste of sour cherries. The result is an exceptional, complex ruby-red jewel which is sweet and sour at the same time
Liberty Brewing Co
Darkest Days Oatmeal Stout
It doesn't have to always be about hops. With the surging popularity of overtly hoppy beer, there's an extreme demand for the aromatic little flowers. The history of beer has never seen such overwhelming pressure on the international hop supply. With entire crops unavailable to the smaller brewery, these are the Darkest Days for the hard-core hop heads. But this isn't about hops. This is about a delicious oatmeal stout, darker and more ominous that your hopped up fears. Challenge your palate with this, decidedly, devilish drop.
Enjoy full bodied bitter chocolate and espresso notes, with a rich texture, at cellar temperature with your friends and family.
Brouwerij Oud Beersel
Oude Geuze
Geuze is a classic among the Belgian Ales, following spontaneous fermentation in wooden barrels (no yeast or sugar added), young and old Lambic are blended; which results in a dry, tart and fruity wine like taste. Oud Beersel Geuze Ale is the white sparkling wine of the ale world.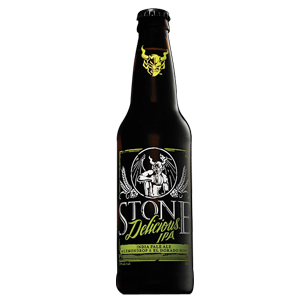 Stone Brewing Company
Delicious IPA
While our beers are many and diverse, yet unified by overarching boldness, India pale ales are our undeniable bread and butter. We've brewed many over the past 18 years, from double-down bitter bombs to piney session sippers. Whether it's big IBUs or a precise ABV, there's usually a target we're shooting for.
The same is true of this, our latest IPA, but we gave zero thought to any acronyms. This one was all about packing as much unique and, you guessed it, delicious flavour into a glass as humanly possible, regardless of oomph or octane.
North Coast Brewing Company
Le Merle Saison
A rustic ale, pale in colour, inspired by the rich brewing traditions of the Flanders region. Abundant hops and a Belgian yeast strain contribute exotic aromas af tropical fruit.
Rated 96 out of 100 on Ratebeer.com
HopDog BeerWorks
Gose & the Pussycats
Gose (pronounced goes-uh) & the Pussycats is HopDog's new intercontinental Spring seasonal - a salt cured barrel aged South Coast Gose. Gose is an old German styled wheat beer that breaks the rules of the Reinheitsgebot being spiced and heavily salted. We took all the usual HopDog liberties with this style by employing 2 different souring techniques, upping the salt and coriander additions and aging it in an oak barrel cured with sea water - for extra saltiness. Spicy, lightly soured and salty, Gose & the Pussycats is brewed with a grist of 60% ale malt and a blend of wheat and rye, fermented with lactobacillus bacteria, a German wheat beer yeast. Light and zingy, perfect for Spring and Summer quaffing in alpha acids we trust. When pouring expect a rich head, which dissipates relatively quickly. While the beer loses carbonation it is still very refreshing.
Anderson Valley Brewing Company
Wild Turkey Bourbon Barrel Stout
Aged for three months in Wild Turkey Bourbon barrels, this luxurious stout has a deep ebony hue and a beautiful mahogany head. The woody, vanilla-like notes imparted by the barrels mingle with aromas of fresh baked bread, toffee, and espresso and envelop the rich chocolate and roasted barley flavours with a fine bourbon character.
Our exclusive partnership with Wild Turkey gives us a world class, consistent source of barrelage, allowing our brewers to explore new frontiers in barrel-aged craft beer. Since its introduction, Wild Turkey has maintained a distinctive distillation and aging process that gives it a smooth taste and a lingering flavour. They also use differentiated process whereby the bourbon is distilled at a low proof to seal in its flavours. Very little water is added to the bourbon, resulting in a full-flavoured authentic taste similar to what one would get straight out of the barrel. Wild Turkey is a genuine drink with a sought after "burn" that comes from its high proof, an attribute fundamental to the brand and critical in maintaining its authentic bourbon characteristics.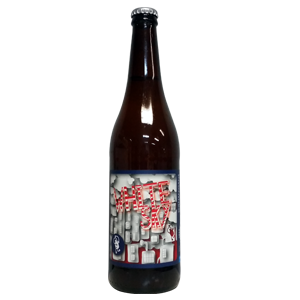 Shenanigans Brewing Company
White Sky
A Witbier supercharged to IPA with jasmine & chamomile. Malts: Australian pils, German wheat malt, rolled wheat, rolled oats, acidulated malt. Hops: Mosaic and Galaxy. Extras: Jasmine, chamomile, coriander seed and orange peel.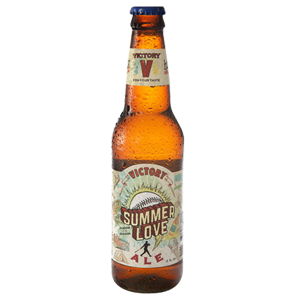 Victory Brewing Company
Summer Love
Brewed at the Victory Brewery in Chester County, the Summer of Love Ale is a golden ale made with pale malts, German hops and Brandywine River water. This specific style of beer was chosen because it has a broad appeal and will be accessible for casual beer drinkers, but will still retain exciting hop notes.
The brew has a vibrant and refreshing pale colour derived from its lean and refreshing malt body. And the initially floral aroma of hops segues into a well integrated, refreshing hop dryness of European heritage.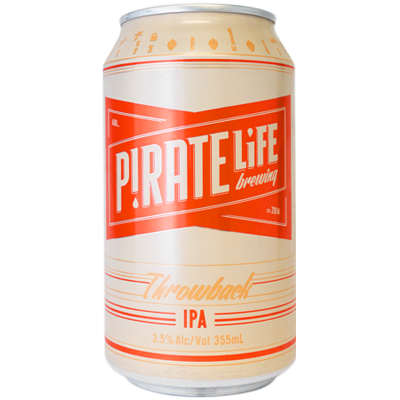 Pirate Life Brewing
Throwback IPA
We (Pirate Life) love beer! We love beer so much that we want to drink beer pretty much all of the time. Unfortunately the level of alcohol in most beer, with any hint of flavour, has quite the profound effect on us performing as a functioning and productive human. We need a reduced alcohol solution.
Enter our ThrowBack IPA. Designed for intelligent and sexy humans who'd like to be able to throw back a few cans of a zealously hopped ale, endowed with an ample malt chassis, and still get on with their day.
Garage Project
Pan Pacific
Originally inspired by the humble ANZAC biscuit, Pan Pacific is brewed with golden syrup, suggestively named Golden Naked Oats and a combination of New Zealand Motueka and Australian Galaxy hops. It was originally released as a 20 litre cask at the first Pacific Beer festival with a name acknowledging the biscuit which inspired it. Interesting fact – it's actually illegal to use the word ANZAC in the name of any product other than ANZAC biscuits (which can't be called cookies). Who knew? This latest big batch brew has an addition of toasted coconut and a new name acknowledging its pacific ingredients. Pan Pacific is a rich red amber, with generous malt and fruit hop character, and a subtle hint of toasted coconut at the end of the palate. It's a brew to meet the arrival of Autumn, with nice body and character with just a hint of warmer climes. Come fly with us.
Rated 90 out of 100 on Ratebeer.com
Brauerei Heller
Rauchbier Marzen
Bamberg's speciality, a dark, bottom fermented smokebeer, brewed with Original Schlenkerla Smokemalt from the Schlenkerla maltings and tapped according to old tradition directly from the gravity-fed oakwood cask in the historical brewery tavern.
Epic Brewing Company
Zombie Double IPA
NEED...MORE...HOPS
Hops have taken over the world. Permeated the senses of the minions. Hop Zombies now roam the streets. Lupulin ichor oozing from ravaged legions. Gorging, gouging, masticating. Salivating over insane hop flavours and aromas. The time is nigh. No more festering away in hopless oblivion. Join the HopZombie Revolution.
Brouwerij Het Anker
Gouden Carolus Hopsinjoor
The name Hopsinjoor is a play on words, derived from the word Opsinjoor and use of 5 different hops in the brew. Opsinjoor refers to a character from Belgium history; a short fat man with a moustache, whose is eternally a drunkard. As punishment for his antics, he is thrown by his neighbours on a big sheet in the air and caught again. In remembrance of this charcter, every year the people from the town of Mechelen, in Belgium, gather to throw an Opsinjoor doll into the air using a canvas sheet and then catch it again.
The ale has a gentle taste with a slightly bitter finish and strong hop aromas. The beer is bottled unfiltered in order to preserve the bitterness of the hop as much as possible.
Evil Twin Brewing
Luksus One
A Berliner Weisse created by Evil Twin using the Justin Blabaer base. Exclusively brewed for Restaurant Luksus in Greenpoint, NY
Mikkeller
Wheat is the New Hops IPA
India Pale Ale brewed with wheat and fermented with brettanomyces.
Rated 97 out of 100 on Ratebeer.com