Posted by Geoff Huens on 18th Sep 2019
For 2019 we've given our Beer Advent Calendar a full makeover, from head to toe.
Featuring an all new advent box design and new selection of beers, including limited release / exclusive / new beers, this is one advent box you won't want to miss out on.
Here's an overview of what to expect with this years Beer Advent Calendar.
New Advent Box Design
- New Design: we've worked hard to create a sleek modern design that is perfect for gifting. This is sure to get the wow factor not only from yourself but also any lucky recipient who is gifted a Beer Advent Calendar.
- Double Boxing: each advent calendar will be shipped in an outer cardboard box ensuring safe transit to you or the lucky recipient
- Fridge Friendly: with dimensions of 370mm wide/long and 135mm high it is perfect for storing in the fridge.
- Completely Sealed: similar to previous years we have completely sealed this advent calendar with the top secured in place with glue to keep out prying eyes.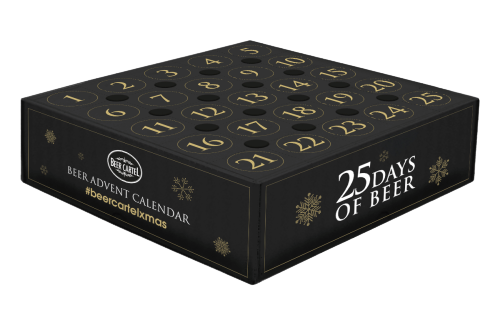 Advent Calendar Beers
For 2019 we are only featuring beers in cans. The main reason for this was to give us flexibility in which breweries we could feature. Over the last 2-3 years more and more Australian craft breweries have moved away from bottles and have started to package their beers in cans. We estimate that about 80% of all Australian independent craft breweries are now canning their beers instead of bottling. Using cans means we are able to offer you a greater variety of Australia's top craft independent breweries and we're not limited to those that package beer in bottles.
Cans are also great for a number of other reasons, including:
- infinitely recyclable compared to glass
- don't break like glass
- allow for a box design that easily fits in your fridge due to overall reduced size
- perfect for the Australian lifestyle and summer
In 2018 we included collaboration beers which we'd brewed with different Australian breweries. In total we had 7 of the 25 beers last year being collaboration beers. We listened to the feedback you provided and it was clear that these were the some of the most enjoyed beers, especially as they were new and had never been seen or sampled before.
So for the 2019 Beer Advent Calendar we've taken the next logical step and made all 25 beers either new releases, exclusive collaborations or limited releases from 25 different Australian breweries!
The selection is mind blowing and the split of beers is as follows:
- Exclusive collaborations we have done with breweries (17 beers)
- Brand new limited releases (4 beers)
- Beers only previously released as part of very small limited keg release (4 beers)
We are over the moon at being able to showcase these amazing beers from some of Australia's leading independent breweries.
A quick recap on what the beers featured will be:
✔️ 100% Exclusive / New / Limited Release Beers: an absolutely amazing line up of beers.
✔️ 100% Australian: supporting local Australian breweries
✔️ 100% Independent: supporting independently owned breweries
✔️ 100% Fresh Beer: all beers have been freshly brewed just for this advent calendar
Range of Beer Styles
Like all our previous advent calendars not only do we focus on quality but we also want to feature a great cross section of different beer styles, after all who really wants a box of same old pale ales and lagers?
Consistent with previous years Advent Calendars we will include over 20 different beer styles. If you are new to craft beer, a long term beer enthusiast or after an awesome gift the range of beer styles will blow you or the lucky recipient away.
To give you a taste of the range of styles here are just a few - Hazy IPA, Pale Ale, IPL, Gose, XPA, Belgian Ale, Pilsner, Double IPA and more!
Australian Independent Craft Breweries Featured
We won't give it all away but we know some of you would like to know a little bit more about which breweries to expect.
So while we won't reveal any of the actual beers being featured and given the beers are either new / exclusive collaborations / limited releases we figure it's OK to share a handful of the breweries making beers for this years Advent Calendar.
Expect the likes of Modus Operandi, Bentspoke, Dainton, Ballistic, Akasha, Black Hops, Stomping Ground, Pixel, Burnley and 16 others!
So if you are after a great way to count down the days to Christmas and sample some amazing Australian made craft beers along the way then make sure to grab one of our Beer Advent Calendars. With stock strictly limited and a history of selling out don't delay or you will miss out!
Beer Advent Calendars are available for purchase online for delivery nationwide or Sydney in store pickup (from approximately 8th November).
Simply click here or the image below to place your order.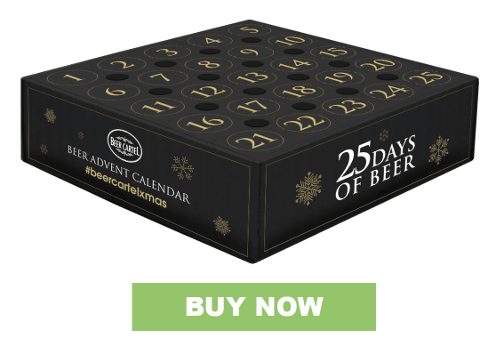 ---