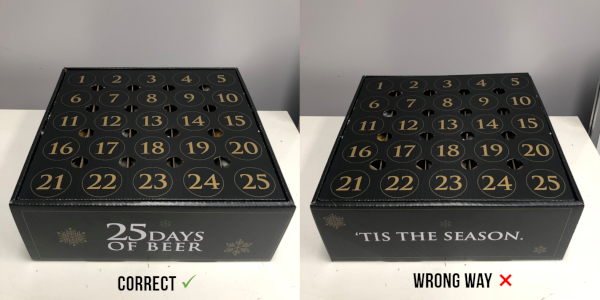 While we have a number of quality assurance protocols around our Advent Calendar we have seen two Advent Calendars on socials that have had the top lid placed around the wrong way.
If your advent looks like the image on the right above, with the red cross and the words "Tis the season" below the numbers 21 to 25 instead of "25 Days of Beer'', then your lid is upside down.
The good thing is the fix is simple:
If your lid is upside down then simply countdown from 25 to 1 (rather than counting up from 1 to 25).
If you have any questions shoot us an email [email protected]
---