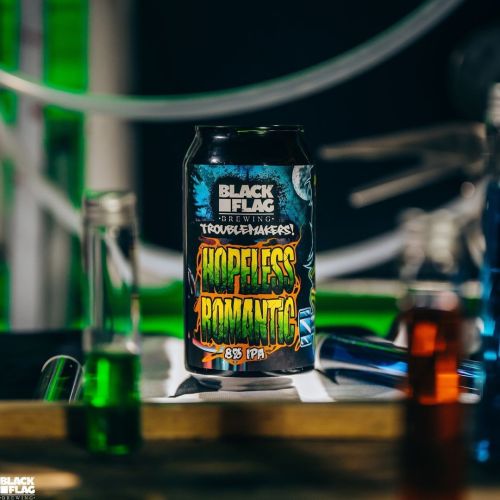 ⠀
Beer description: The first in the Troublemaker series comes Hopeless Romantic.⠀
⠀
Canterbury's own Gladfield Malts overflowed the mash tun while some famous NZ hops loaded the kettle and fermenter.? Autumn orange with a restrained bitterness.?⠀
⠀
Smooth mouthfeel, aromas of fruitcake and wine. On the palate, tangerine citrus, stone fruit and pine?
She's a banger of a beer!!!⠀
⠀
Avalaible online & in store: https://www.beercartel.com.au/black-flag-troublemakers-hopeless-romantic-ipa-375ml-can/⠀
⠀
Photo by: @blackflag_brewing
---