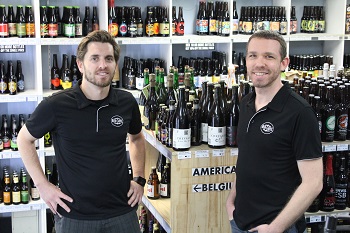 We started Beer Cartel back in 2009 when craft beer in Australia was in its absolute infancy. Our co-founders Geoff Huens and Richard Kelsey had experienced amazing beer overseas and wanted to share their passion for great beer with the rest of Australia. They wanted to show people that there was more to beer than the same mainstream brews you found in every pub and bottleshop.
Our early days were mostly spent focusing on craft beer from the likes of early Australian starters; Little Creatures, Mountain Goat, Matilda Bay and James Squire. There was very little to choose from, but it was a great starting point from which our vibrant industry has grown.
We were one of the first craft beer stores to operate online. We were so ahead of the trend that we were online even before Dan Murphys! The early years were quite tough though, we literally existed on the smell of an oily rag, as people slowly became attracted to the amazingness that is craft beer.
We've had our challenges over the years' but we've stuck to our passion and desire to share amazing beer with others that are also interested in great beer. We absolutely love the industry we are involved in and try to give back to it any chance we have.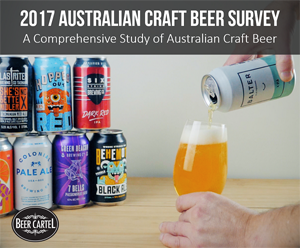 One example is the Australian Craft Beer Survey which over 18,000 Australian craft beer drinkers take part in each year. We make the results 100% public to help grow the industry as a whole.
Another is our support of two charities Beyond Blue (supporting male depression) and the ProstateCancer Foundation of Australia. To date we've donated over $10,000 to these great causes. They are very close to our hearts as we have seen friends and family affected by both.
In 2017 we faced another challenge to our business. A business which had previously existed as Wenty North Liquor decided to start up their online store as Craft Cartel. A name that is almost identical to our own. It was a massive kick in the guts. Seeing another business try and benefit from the blood, sweat and tears we had put into our business and the industry as a whole. There was confusion with consumers then, and there still is to this day. We are in no way associated with Craft Cartel.
We had tried to speak to the owner of Craft Cartel on multiple occasions to overcome this challenge of them using a near identical name, but unfortunately it has always fallen on deaf ears. The owner had committed to talking through the issues but then decided to completely ignore our requests, essentially showing us the middle finger.
It has led us to have a very unsavoury taste in our mouth from the experience and in no way reflects what craft beer is about; sharing amazing beers and amazing experiences with others.
We understand consumers do like to purchase from multiple stores and that is completely fine, our suggestion is that if you are choosing to buy from another retailer, do so from one that is truly passionate about the craft beer industry and wants to succeed on their own, rather than piggyback off the hard work of another.
You can read about this challenge in more details on Australian Brews News: Retailersin stoush over 'cartel'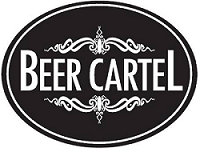 ---